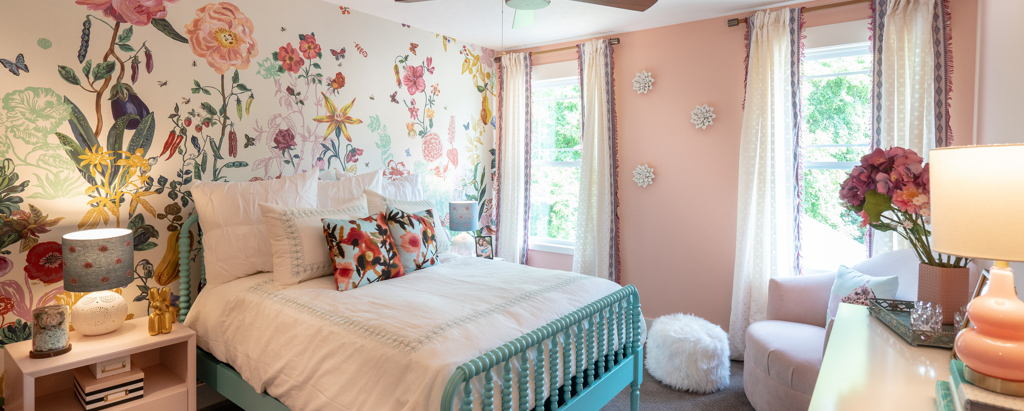 Tips and tricks for using wallpaper in your home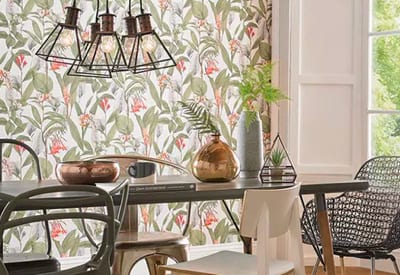 Trends have a tendency to come and go over time, and home design is no exception. While there are some trends we've seen that we hope to never see again, there are some that we welcome back with open arms, even if they used to be a faux pas. Wallpaper is one of those trends that used to be everywhere, then suddenly found itself in the outdated pile. Well, it turns out wallpaper is back in, and we want to share our top tips for incorporating this "old is new again" trend into your future home.
Here are some of our ideas for using this trend in your home, whether you're a huge wallpaper fan and have just been waiting for it to come back, or are hesitant to try it out!
1. Use it like art.
Accent walls are hugely popular and for good reason. They add an artistic and unique element to a space that is fun and shows your personal style and personality. Wallpaper can be used just like that; pick a print or pattern that fits your aesthetic and use it on one particular wall in your home. Maybe you love art deco, or big florals, or even metallics; there's a wallpaper for that, we promise!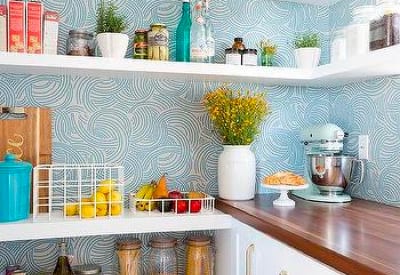 2. Use it to add style to your shelving.
Not quite ready to jump into a fully wallpapered wall or room? We understand. Choose your print, and use it on a portion of a wall with shelves that hold your favorite art, knick-knacks, and books. This is also a great way to help electronics blend in with the design you're creating.
3. Use it somewhere other than the walls, like a tabletop or chairs.
Wallpaper is multifunctional and can be used beyond the walls of your home. You could try out a new print on a tabletop, or on some old chairs that need new life again. Plus, this sort of project is perfect for exercising your DIY muscles, if you're into that sort of thing!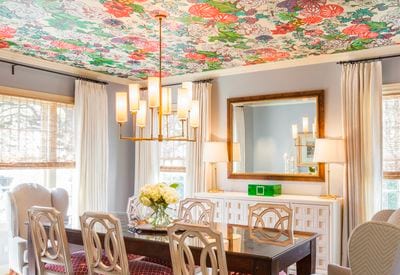 4. Use it to create a stunning masterpiece ceiling.
You'll be sure to get compliments and looks of envy when your guests arrive and glance up at your foyer or dining room ceiling if you put a beautiful wallpaper up there! It's unexpected, unique, and artistic, and it's a great way to add some personality to your space.
5. Use it to create some artwork of your own.
Not quite ready to plunge into the wallpaper pool? No problem. Use portions of wallpaper to create large panel artwork to use as accent pieces in your quiet hallway, your entry space, your dining room… pretty much anywhere!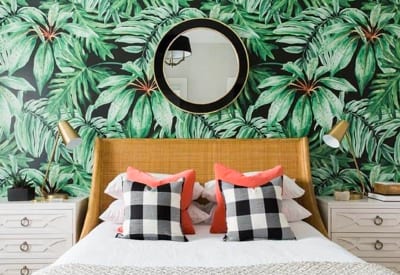 Wallpaper can be tricky to use, so don't hesitate to look up some tips online, watch some videos, or hire some professionals to ensure the job is done right!
Whatever your style, we're here to help you bring it to life. Get in touch with our team today!
About Wayne Homes
Wayne Homes is a custom
homebuilder
in Ohio, Pennsylvania, Indiana, Michigan, and West Virginia (see all Model Home Centers). We offer nearly 50 fully customizable floorplans and a team dedicated to providing the best experience in the home building industry. For more information, Ask Julie by Live Chat or call us at (866) 253-6807.