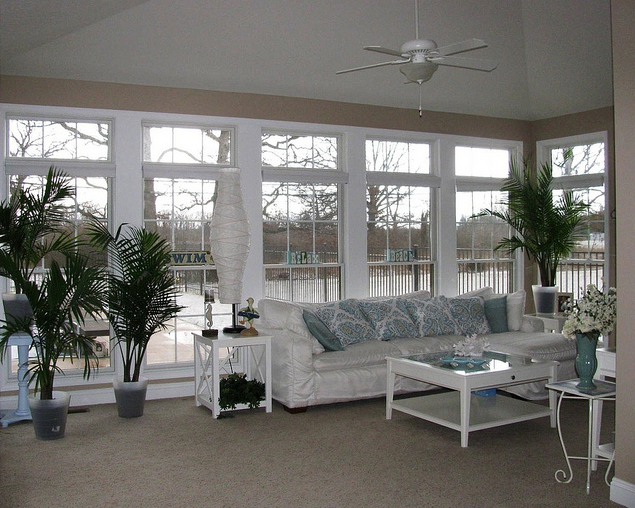 Why Are Wayne Homes Employees Getting the Blues?
At Wayne Homes, we believe in making the process of building a custom home easy, affordable, and fun for our customers. But spend any time at all with our team and you'll soon realize that we also love to get the blues. Blue House Awards that is!
The Blue House Awards program is a way that our employees and partners receive recognition from co-workers for going the extra mile in delivering an exceptional buyer experience.
Each employee is given an Award Appreciation plaque, and every time that employee receives a Blue House award a new blue house shaped emblem is added.
Here's a Blue House award nomination for Field Manager Scott Rupert from Pittsburgh Sales Manager, Jackie Smoyer, after a recent Open House event:
"I would like to extend an extra BLUE HOUSE THANK YOU to Field Manager Scott Rubert who was extremely helpful before and after an open house this week in West Virginia… Scott traveled nearly 3 hours one way on a beautiful Saturday for this one! Thank you Scott, your dedication and enthusiasm are a valuable ingredient to the success of our open houses…"
At Wayne Homes, we like to think our employees are in the job of making the impossible, possible. Just read this recent nomination for Field Manager Heather Standar from Production Administrator, Kathy Pierson:
"Heather had two digs on the schedule this week but due to the terrible weather, we had chalked those up to next month. But wait! Later Tuesday after checking with her excavators Heather decided to try and get them both back in. Needless to say, our customers are thrilled and all of our schedules are on track. Through wind and rain and remnants of a hurricane… she got them in."
Find out for yourself why so many Wayne Homes employees are getting the blues. Visit one of our Model Home Centers or an upcoming Open House event. Have a question? Simply Ask Julie by Live Chat.
Interested in joining the award-winning Wayne Homes team? Find out about current job opportunities.
Wayne Homes is a custom home builder in Ohio, Pennsylvania, Indiana, Michigan, and West Virginia (see all Model Home Centers). We offer 40 fully customizable floor plans and a team dedicated to providing the best experience in the home building industry. For more information, Ask Julie by Live Chat or call us at (866) 253-6807.