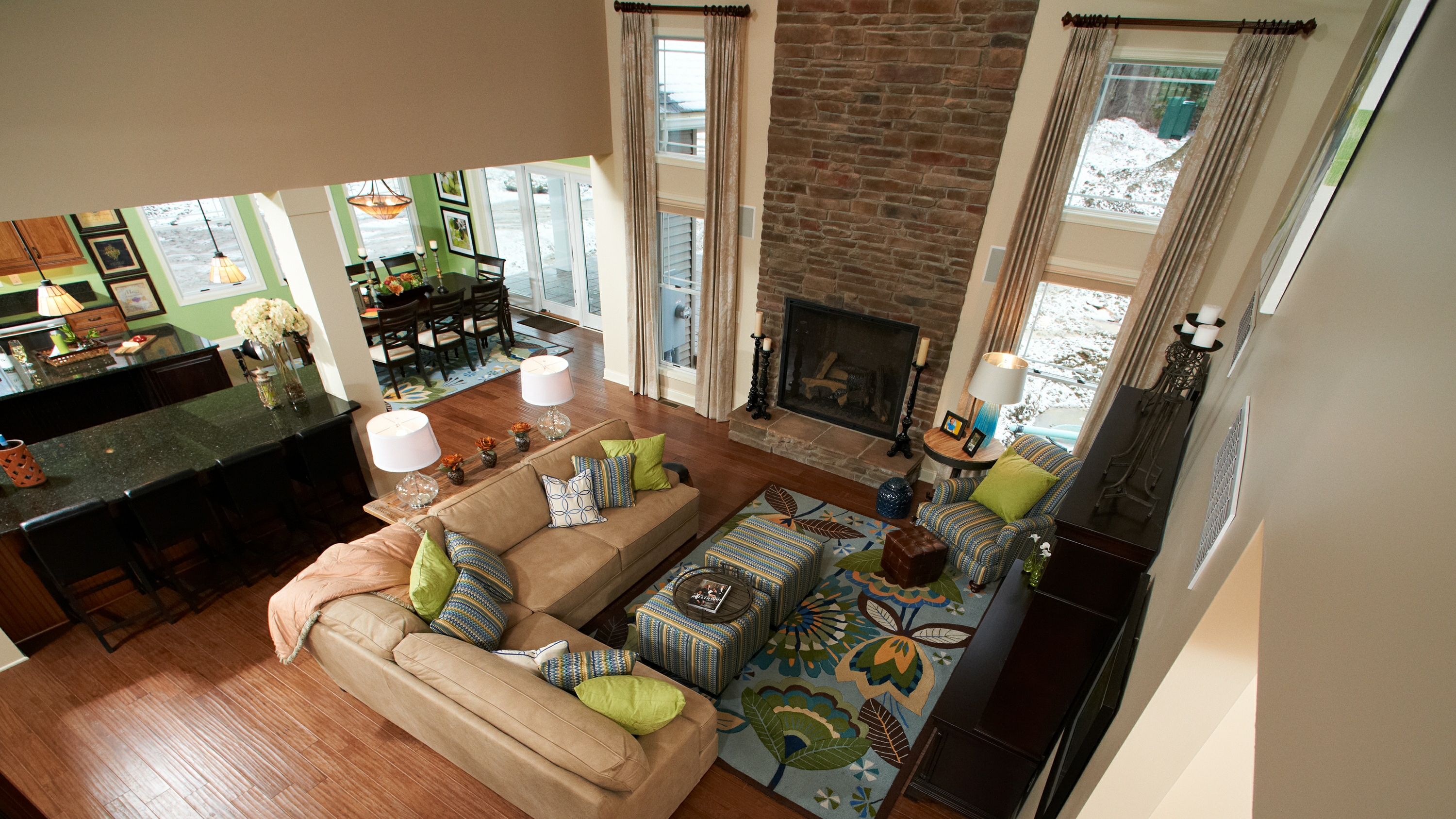 Your Custom Home on Your Budget
There was a time when custom-built homes were only accessible by the rich and famous. It was also complicated, painstaking, and a lengthy process. Not anymore! With Wayne Homes, you can create an affordable home with ease. It'll be a lot of fun, too. 
You may be thinking, how do the words "affordable" and "custom home" belong in the same sentence? You may be worried that we're going to give you a very basic house and then bamboozle you with costly upgrades. Absolutely not! We're building you a custom home, not sending you to the poor house. In fact, several of our customizations are completely free of charge. Be sure to ask one of our New Home Consultants for details.
We know that the custom home cost is steadily on the rise. That's why we partner with families to build a home comfortably within a budget. Here are some of the ways we help:
1. We recommend a preferred lender.
Our preferred lender is Home Savings. We selected this lender for two main reasons. Home Savings shares our commitment to customer service, and they understand the process of homebuilding. Home Savings also offers a construction loan that automatically converts to your permanent mortgage once building is complete.
2. We offer a Personal Value List.
A Personal Value List is one of the most important tools we use at Wayne Homes. This tool allows you to decide exactly what you're looking for in a home. Whether it's a covered patio, solid surface countertops, or hardwood floors in the bedroom, you list it and we'll build it. With the Personal Value List, you're making the rules. After all, it is your dream home. 
Use this tool to organize all of your dream home must-haves so that you can create the perfect floor plan for you.
3. We include lots of features already.
Take a look at our comprehensive list of included features. Your wish list items may already be on that list. Whether it's classic louvered shutters, 8 foot ceilings, or Merillat oak or maple cabinets, we've provided you with valuable features at no extra charge.
Now that money isn't an excuse, it's time to start thinking about everything that's possible for your own dream home.
Get started! Simply Ask Julie, our online sales team, by Live Chat.
About Wayne Homes
Wayne Homes is a custom home builder in Ohio, Pennsylvania, Indiana, Michigan, and West Virginia (see all Model Home Centers). We offer nearly 40 fully customizable floor plans and a team dedicated to providing the best experience in the home building industry. For more information, Ask Julie, our online sales team, by Live Chat or call us at (866) 253-6807.