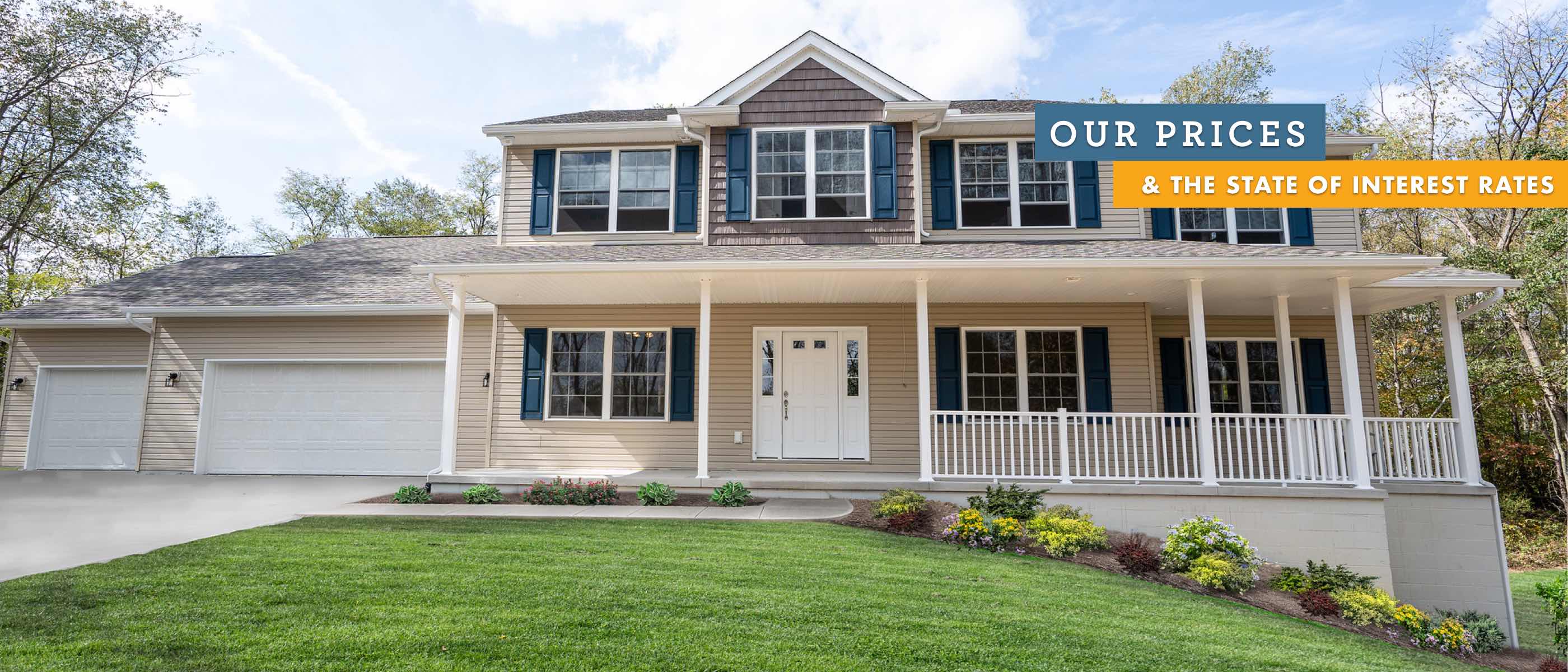 Wayne Home Prices and the State of Interest Rates
We recently updated you on the state of the building industry and Wayne Homes pricing, but did you know that the incredibly low-interest rates may offset these rising costs?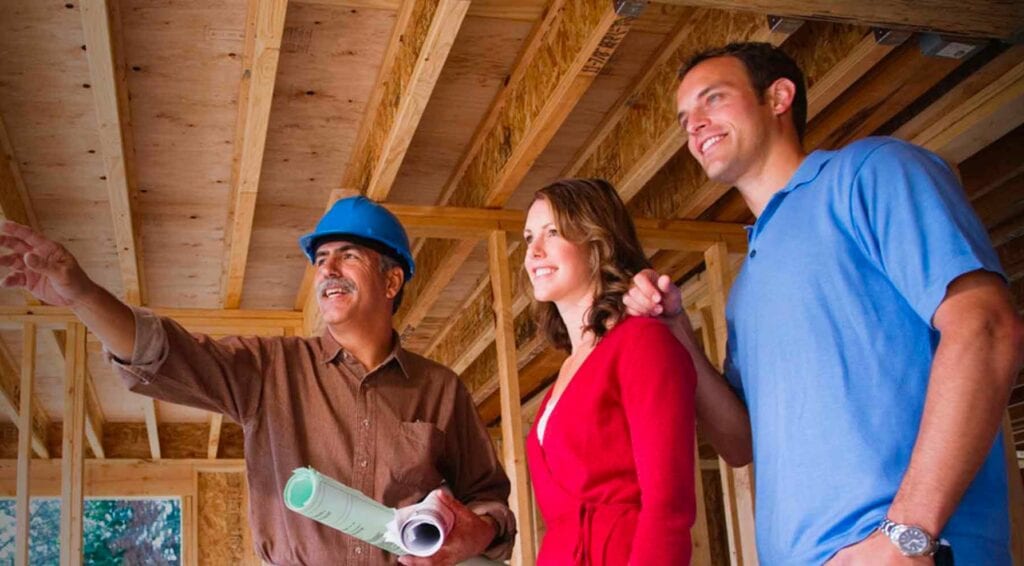 During this turbulent time of pricing, our team ran some financing scenarios that brought to light how the current low-interest rates can help adjust the overall price.
For example, although home prices are up an average of $40k from a year ago, taking advantage of the low-interest rates still pays off! With the increased prices, many prospective homeowners are saying, "We'll wait until prices come back down," but of course no one knows if or when that will happen. We can't guarantee future pricing or interest rates, but we can tell you that right now, the combination of low-interest rates with current home pricing can actually make your Wayne home more affordable than you may think!
For comparison's sake, let's estimate that prices a year from now come down an average of $20k. If the current 3% interest rate goes up to 3.5% in that same timeframe, guess what? You're looking at about the same payment now as you would be in a year from now! And just like the unknowns of home pricing, we don't know that the interest rates won't go even higher. The last time interest rates were 4% or higher was May 2019 and they could easily and quickly increase, so if that happens in the same timeframe prices would have to go down to May 2020 prices just to get the SAME payment.
Have we completely confused you? Let's break it down, step by step: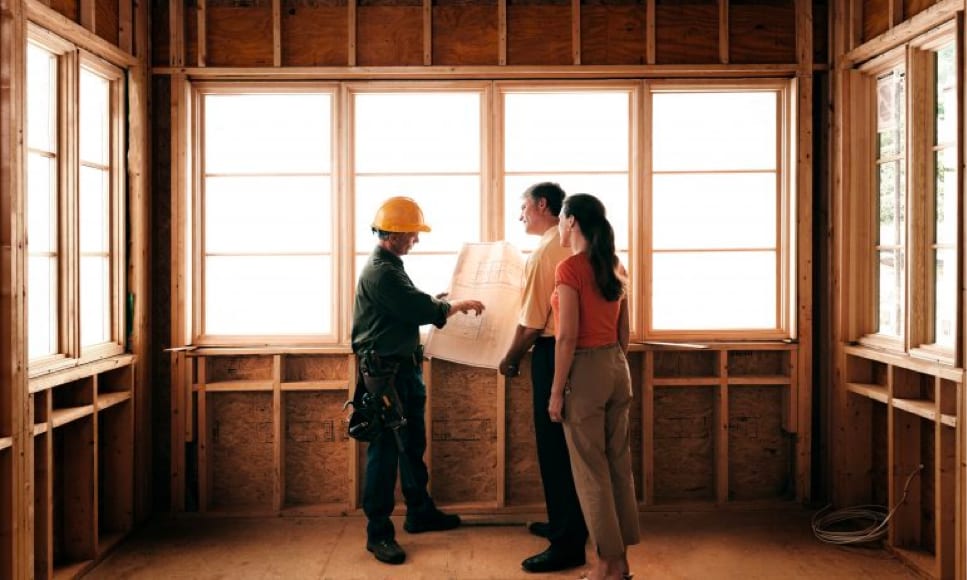 2021 price scenario–
You live in Medina, Ohio, and you want to build an Auburn II Classic. The current cost of that particular floor plan and elevation starts at $251,000. For pricing purposes, we'll assume you select some of our common customizations for $25,000 and your site requires $40,000 of improvements.
The current interest rate for Medina, Ohio is 2.9% (for well-qualified buyers with excellent credit).
Let's assume you put 5% down–wisely taking advantage of our preferred lender Premier Bank's popular 5% down program–and add in our average $25k for common customizations and $40k for homesite improvements, such as driveway and utilities. (These are all estimates, of course, but will give you a good idea of what pricing would look like.)
In this scenario, your Principal & Interest (P&I) payment would be $1250 for a fixed-rate 30-year mortgage.
Home price: $251,000
+ Customizations: $25,000
+ Homesite improvements: $40,000
– Down payment: $15,800
= Total project cost: $300,200
= Monthly payment: $1250
The same hypothetical scenario, a year from now–
Again, let's assume you put 5% down, have the same customizations and site improvement costs, home prices decrease by $20k, and you have a projected interest rate of 3.5%, your Principal & Interest (P&I) payment would be $1263 for a fixed-rate 30-year mortgage. That's right–a lower home price doesn't necessarily mean a lower monthly payment!
Home price: $231,000
+ Customizations: $25,000
+ Homesite improvements: $40,000
– Down payment: $14,800
= Total project cost: $281,200
= Monthly payment: $1263
So the difference between buying with lower interest rates now and waiting for lower potential home prices in the future could actually be $13 less per month if you were to buy today. The bottom line is that the best time to build hasn't changed…it's now! The truth is, we may be conservative assuming that rates will only increase to 3.5%…they may increase by much more. Why risk it? We are committed to providing the best possible home values to you, so take advantage of the low-interest rates now. Don't delay building your dream home because simply put, it may not pay to wait.
---
RELATED: See this article with Family home plans that are affordable
---
Do you have questions about pricing or how much you can afford? Contact us! We can't wait to show you what's possible.
---
About Wayne Homes
Wayne Homes is a custom homebuilder in Ohio, Pennsylvania, Michigan, and West Virginia (see all Model Home Centers). We offer more than 50 fully customizable floorplans and a team dedicated to providing the best experience in the home building industry. For more information, Ask Julie by Live Chat or call us at (866) 253-6807.
Disclaimer: The details of this blog are accurate as of the publish date, but are subject to change.