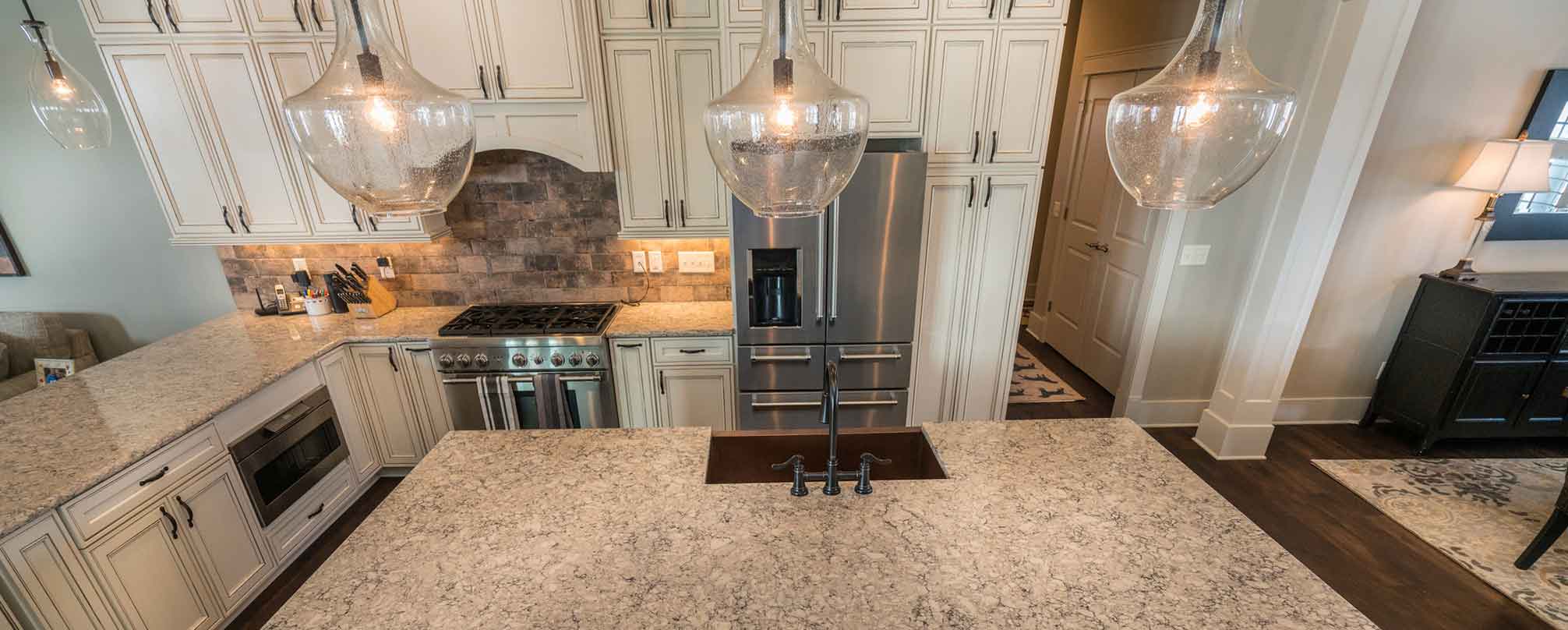 Spring Cleaning 2018: How to care for your home
Spring has sprung, and for many of us, that means one thing: time to clean out the dust bunnies, give everything a thorough cleaning, and get ready for warmer months to come. Isn't it a wonderful time of year?
Not all cleaning materials and methods are created equal, though, and certain materials require special consideration. We spoke to some experts about how to take good care of your specific home selections as you begin the spring cleaning process this year.
Kurt Neading, Vice President of Operations and Sales at Barrington Carpet & Flooring Design, gave us the inside scoop on flooring, and suggests using the cleaner made by the manufacturer of your materials if you want to be safe and have the best outcome.
"It's always safest to use the product recommended by the manufacturer, and to do your own research into whether or not any other materials you want to use are okay for your particular material!"
For those customers that use Mohawk Flooring materials, we gathered up their specific recommendations for care and cleaning:
They recommend Mohawk FloorCare Essentials Hardwood & Laminate Floor Cleaner, which you can find online, and also shared helpful tips for taking care of your carpet as well as tile care and maintenance worth checking out!
Another provider of quality flooring materials for our Wayne Homes customers is Mannington Flooring; here's more on what they recommend for their flooring:
At Wayne, we're proud to use Aristokraft cabinets, one of the highest quality builders of top-notch cabinets around. Our customers love the wide array of choices they get within the Aristokraft selections, and the ability to customize them to their own specific design needs. We hunted down these resources, direct from Aristokraft, on how to care for and touch up your cabinets so they look their best!
When it comes to countertops, many of our customers love the look and luxuriousness of granite. That said, granite requires some specific cleaning and care recommendations if you want to keep it looking beautiful for years to come!
In general, granite is a strong material, but you should avoid using acidic products on it as a rule. Look for a pH-neutral cleaner, like castile soap or dish liquid, which will get things clean without damaging your materials. Use a soft microfiber cloth or non-scratching sponge for any scrubbing action you need to do!
For solid surface cabinets, follow these care recommendations; for Wilsonart laminate, check out these tips. Finally, your quartz viatera countertops also require non-abrasive cleaners and scrubbers, like granite; here are more tips on how to keep them beautiful 24/7.
Caring for painted walls isn't terribly complicated, but it requires a bit of effort. For interior walls, use a soft cloth or sponge with mild, soapy water to a general-purpose household cleaner. Apply gentle pressure when wiping. Penetrating stains and marks may be removed by carefully using an abrasive cleaner and water or solution of household bleach diluted with water. Rinse with clean water. For exterior ones, remove dirt using a soft bristle brush and detergent solution – working in smooth up-and-down or side-to-side motion. Rinse thoroughly. Repeat if necessary.
Lastly, vinyl siding and soffit should be washed periodically by hosing with a garden hose and clear water, particularly in those areas not exposed directly to rain. If you desire to do a more thorough cleaning, or where high soil collection conditions occur, use a soft-bristled, long-handled washing brush. Do not rub vigorously. This may create glossy areas over the vinyl siding finish.
For hard-to-remove dirt, such as soot and grime found in industrial areas, wipe the siding down with a solution that's recommended by the manufacturer. If you wash the entire house, start at the bottom and work up to the top, as less streaking will result. It is important that immediately following all washing operations, the entire surface is thoroughly rinsed with fresh water from a garden hose.
We're here to help you keep your Wayne Homes home looking beautiful year-round; get in touch to make your future home a reality!
About Wayne Homes
Wayne Homes is a custom home builder in Ohio, Pennsylvania, Indiana, Michigan, and West Virginia (see all Model Home Centers). We offer nearly 50 fully customizable floor plans and a team dedicated to providing the best experience in the home building industry. For more information, Ask Julie by Live Chat or call us at (866) 253-6807.