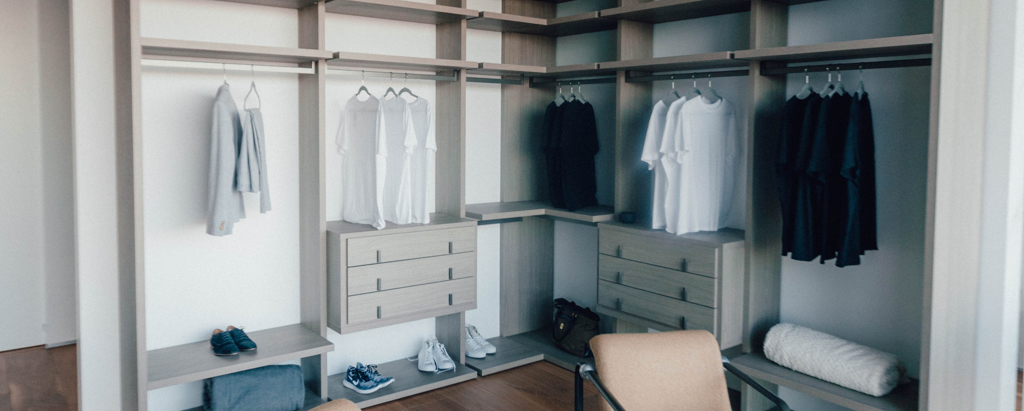 Tips for a perfectly organized closet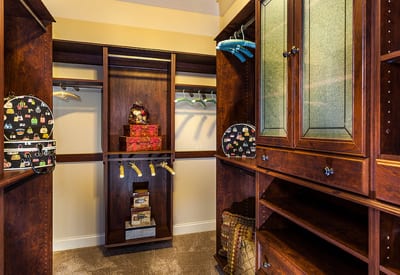 At Wayne Homes, we try to approach every room in your future home with a pair of fresh eyes. That means no throwaway spaces or "Whatever, just finish it!" comments, even with spaces like closets. It's easy to approach closet spaces as an afterthought, but with a bit of planning and some creativity, you can make this space as enjoyable as your spa-like bathroom or perfectly appointed laundry room. Today, we're exploring some tips and tricks for closet organization, making the closets in your home perfectly organized and functional. What tips would you add to this list?
1. Think carefully about lighting.
Lighting plays an important role in the entirety of your home, and the closet is no exception. No one likes walking into a small cramped room with a single lightbulb hanging from the ceiling! Recessed lighting and strategically placed small lamps can create a bright and welcoming space.

2. Be creative with how you utilize all the space in your closet.
It might seem like that small bare wall doesn't have much going for it, but install a few towel racks and suddenly you've got the perfect place to hang scarfs, ties, and other accessories.
3. Store shoes in a smart way with shoe-specific organizers.
These boot and shoe organizers take up much less of a footprint (pun intended!) than leaving your shoes on the ground and generally help them keep their shape as well. Use one or two to keep your shoes off the ground and on display for easy grabbing on the go. You can also use these for more bulky clothing storage; simply roll up your sweaters and place them in the shoe slot.
4. Purge before you get started.
Those clothes you haven't worn in years? Donate them all. If you haven't worn it in the last four seasons, chances are you never will again. Make way — and room — for things you do enjoy wearing.
5. Organize by zone and mindset.
The best way to set up your closet is to organize everything by how you think about getting dressed each morning. So if you dress by garment type, organize that way. If you dress based on the season, organize that way. If you dress based on the occasion, organize that way — and so on. It'll make your closet space flow much more smoothly.
6. Use office organizers for smaller items.
Clutches, small purses, accessories; all of these can be tough to find space for in an already-packed space. Use office organizers to keep each category contained and appropriately placed for easy grab and go accessorization.
7. Create a sense of style.
Don't skimp on cheap, mismatched hangers. Go for the quality ones, make sure they match, and you'll enjoy opening up your closet every morning. Pick a welcoming color for the walls, install a beautiful mirror, and suddenly this 'throwaway' space is anything but!
We want to help you create not just the home of your dreams, but the closet of your dreams! Give us a call today to start exploring options.
About Wayne Homes
Wayne Homes is a custom homebuilder in Ohio, Pennsylvania, Indiana, Michigan, and West Virginia (see all Model Home Centers). We offer nearly 50 fully customizable floorplans and a team dedicated to providing the best experience in the home building industry. For more information, Ask Julie by Live Chat or call us at (866) 253-6807.