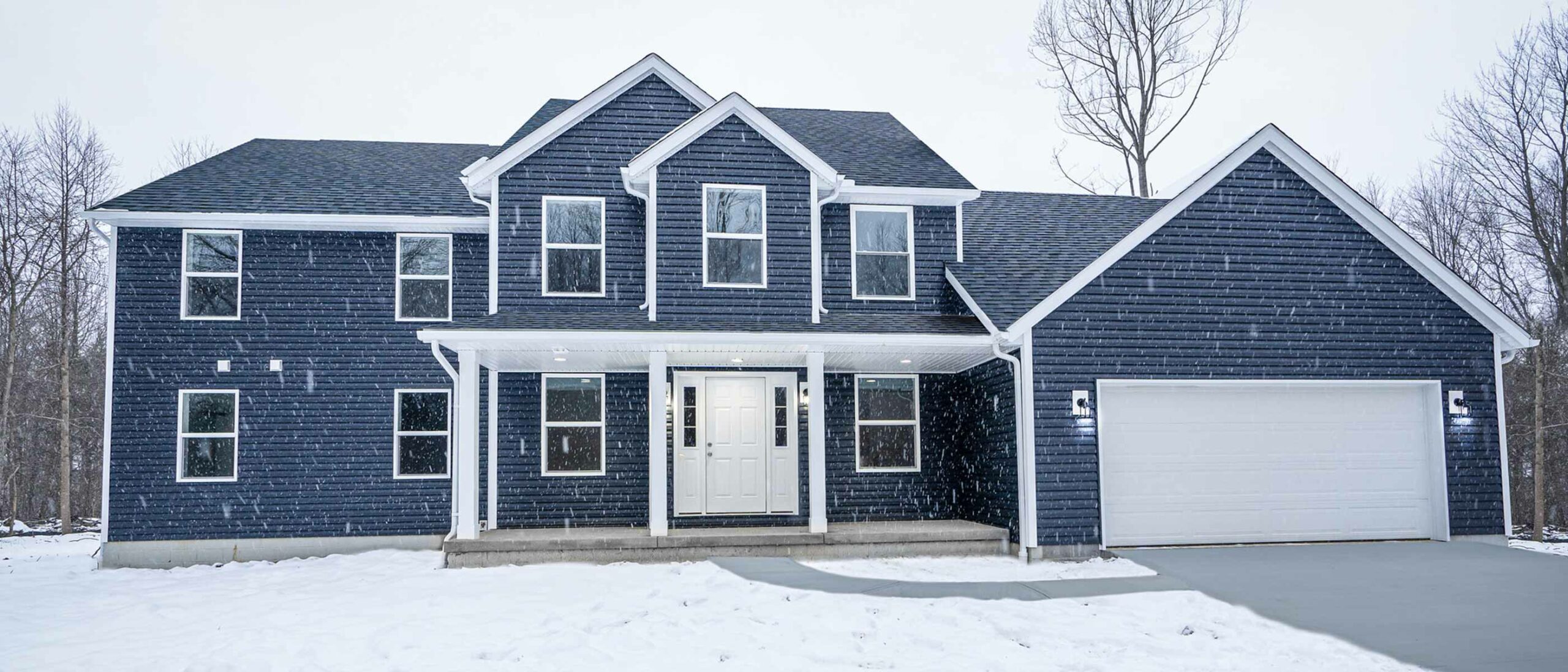 Tips for getting your home ready for winter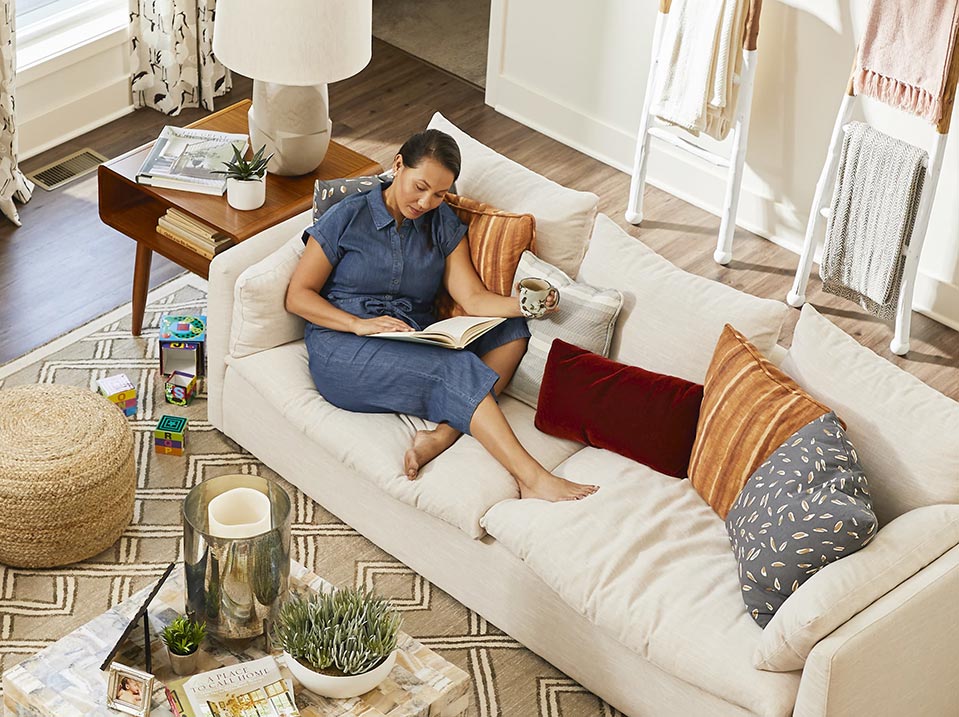 If there's one thing we've learned in the years we've been building custom built family homes at Wayne Homes, it's that when the cold weather hits, you want a cozy home. The best way to ensure your home stays cozy is by properly maintaining it. Wayne Homes has developed some smart home maintenance tips that we like to pass along to our homebuyers to ensure their home is prepared to face a long and potentially difficult winter season. Here are our top tips for winterizing your home effectively whether the winter is mild or extreme!
Clean your gutters/check the roof.
Be aware of ice dams/ice buildup on roofs and valleys. Be sure to keep your gutters clean, as slow-moving water will freeze and cause ice dams or break the gutter. While you're up there cleaning the gutters, take a look at the roof. Clear leaves, pine needles, dirt, and other accumulated debris. Cut back overhanging branches to prevent damage to shingles and gutters.
Check your sprinklers and hoses.
Make sure you "blow out" each of them, to ensure there's no leftover moisture contained in them that can freeze and cause damage, and also shut off the water main that leads to your outdoor water sources.
Clear the drain/sump pump exit.
Be aware of the location of your natural drain/sump pump exit. Make sure it is clear of debris, snow, and ice as this could cause freezing and flooding of the basement.
Check your drainage.
Make sure the soil around your foundation hasn't settled, creating areas for water to pool at your foundation. Be sure you direct water away from your home, so that when snow or rain falls, you don't have standing water that could potentially cause flooding or damage. You can encourage proper drainage by grading the soil by your foundation away from the home. Then go around and check your rain gutter downspouts. Make sure water is getting moved away from the home. Add downspout extenders if necessary.
Winterize your lawn.
Later October or November is an ideal time to apply fertilizer with winterizer to your lawn. This lays the groundwork for a great-looking lawn in the springtime.
Check your external outlets.
No one wants to spend hours stringing holiday lights only to have a malfunctioning outlet! Plus, fire prevention safety starts with making sure your electrical sources, outlets, and cords are all working properly. Check that your exterior outlets all have weatherproof covers.
Update your filters and check your heating.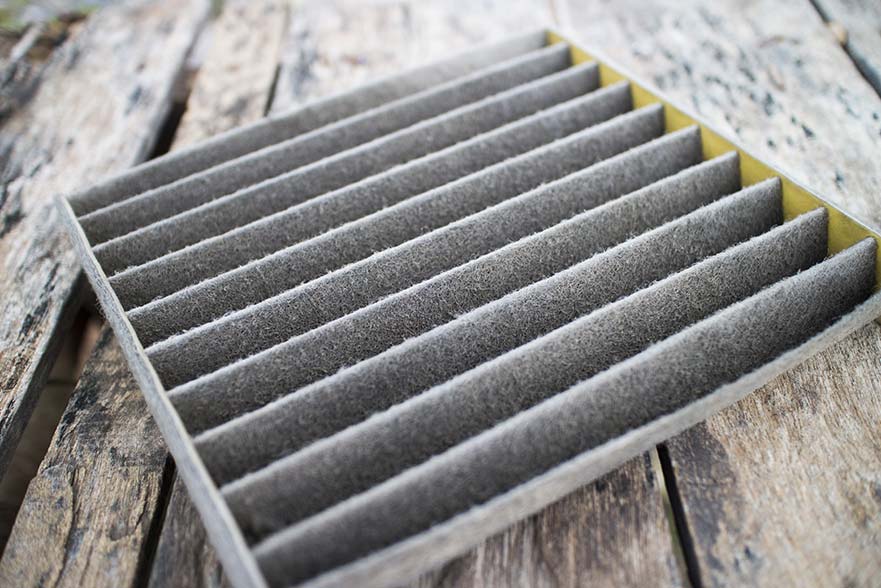 You want the most efficient heating system possible, both for environmental and financial reasons. Swapping out old furnace filters for new ones, and having a professional check your furnace to ensure it's in proper working order, is critical. You may have heard home maintenance experts suggest you replace filters at least every 90 days. However, if you have pets, you should change them every 60 days. Furnaces and chimneys should be serviced at least once a year to clear any buildup and to keep them running efficiently.
Seal in warmth…and any cracks.
Wayne homeowners know they have well-constructed windows in their custom built family homes, but if your home has older windows, be mindful of the cool breezes that can seep in through cracks and unsealed closures. Make sure attic access panels are closed to prevent condensation on the roof system. For concrete patios, driveways or walkways, be sure to seal them every one to three years to help prevent cracks.
Avoid salt on concrete.
Using rock salt (Sodium Chloride) on concrete can cause damage, and de-icing with Calcium Chloride can chemically attack the concrete and cause discoloration to the surface. Try alternatives with Magnesium Chloride instead.
Test your detectors.
Residential fires are more common in winter, so it is important that all of your smoke/carbon monoxide detectors work. Check them monthly and replace batteries as needed.
Reverse your fans.
Ceiling fans are everyone's favorite summer budget-saver. But they can help out in the winter as well! Have your ceiling fans move in a clockwise direction so they push hot air along the ceiling towards the floor. If they're going counterclockwise, they won't be as effective.
Check out our Pinterest board for even more helpful home maintenance tips!
Protect from the start.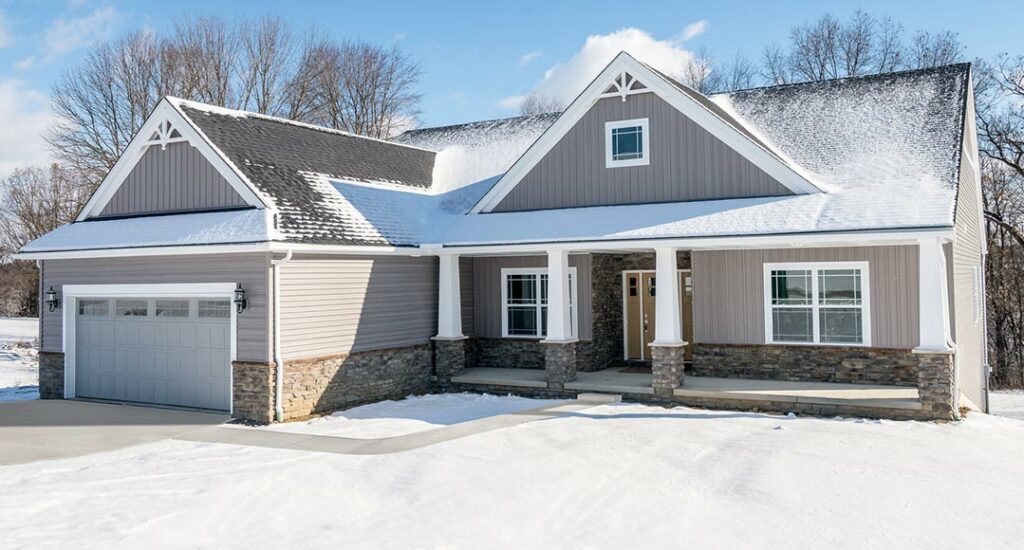 The best way to ensure your home is efficient in any season is to start with a well-constructed custom built family home. With Wayne Homes, we stand by our quality construction with an extensive home warranty, which covers the structure for 10 years and fit and finish items for 2 years.
Are you ready for your own custom built family home from Wayne Homes?
Contact us–we are ready to help you create a cozy, dream home.
---
About Wayne Homes
Wayne Homes is a custom homebuilder in Ohio, Pennsylvania, Michigan, and West Virginia (see all Model Home Centers). We offer more than 50 fully customizable floorplans and a team dedicated to providing the best experience in the home building industry. For more information, Ask Julie by Live Chat or call us at (866) 253-6807.