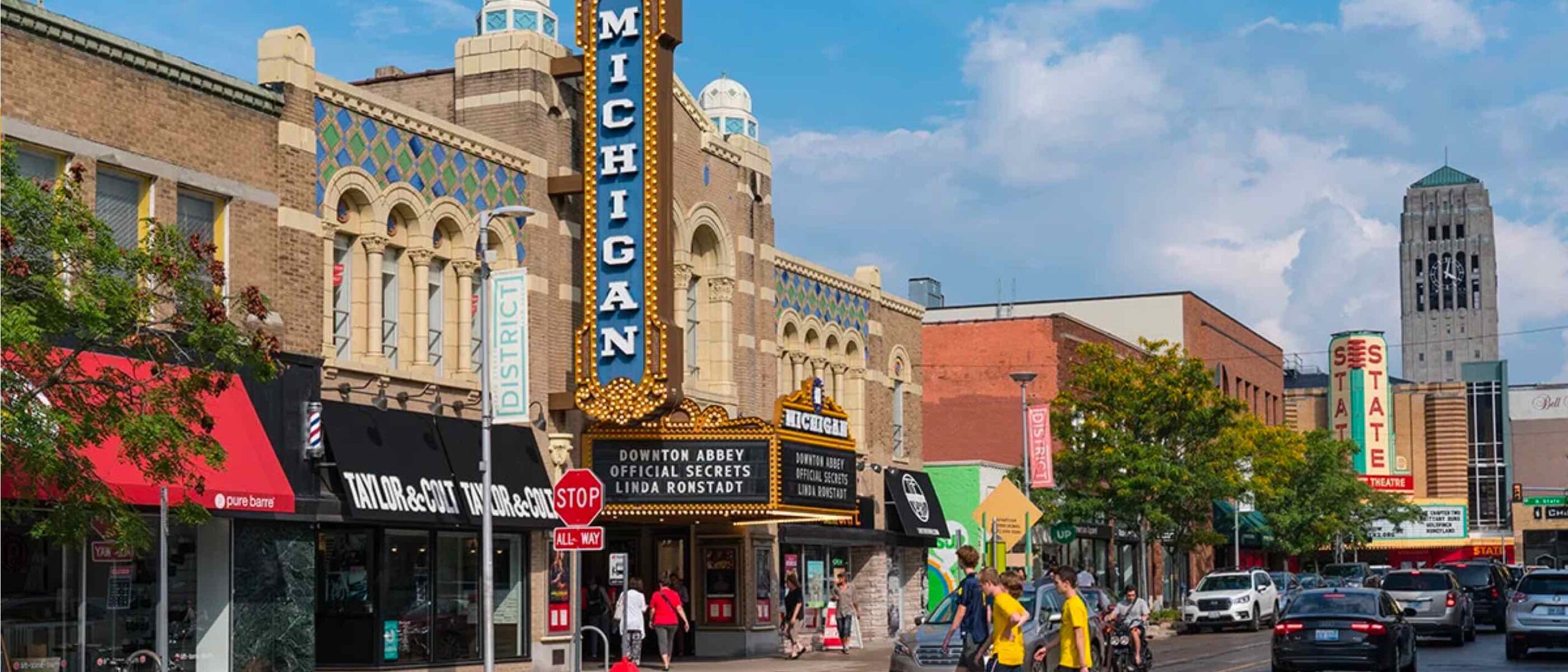 Wayne's hottest areas to build in southeast Michigan
We are excited to continue our blog series where we dig into the hottest areas to build across four of the five states we build in: Ohio, Western Pennsylvania, West Virginia, and Michigan.
Next up on the list is beautiful southeast Michigan!
Known for its friendly people, stunning scenery — especially its abundant lakes — and beloved sports teams, Michigan is a highly desirable place to live and raise a family, for many reasons. Southeastern Michigan in particular has a lot to offer, across a whole host of neighborhoods where Wayne works and builds homes.
Here is what our Hartland Sales Manager, Ann Winkelmann, had to say about these areas: "These are some of the most densely populated counties in the state – that being said, you are close to most all resources one could need -great hospitals (St. Joseph and U of M Health systems) many community colleges and universities to choose from, all sorts of amazing restaurants and shopping."
Outside of healthcare and retail therapy, the Great Outdoors calls in these areas of Michigan. Ann says, "There are so many great, well-maintained metro parks, lakes everywhere which makes Michigan a great year-round state." Enjoying parks and recreation in Michigan is another contributor to the great quality of life the area provides.
According to Niche.com, these are the best counties in Michigan:
Oakland County is #1 for Best Counties for Young Professionals in Michigan, #1 for Healthiest Counties in Michigan, #2 for Best Counties for Families in Michigan, and #3 for Counties with the Best Public Schools in Michigan
Livingston County is #7 for Healthiest Counties in Michigan and #10 for Best Counties to Buy a House in Michigan
Washtenaw County is #1 for Best Counties to Live in Michigan, #1 for Best Counties for Families in Michigan, #1 for Counties with the Best Public Schools in Michigan
Ann said these counties are especially good for schools and jobs, making it an easy move for families who are relocating due to careers. "These counties host Detroit Metro Airport and Capital Region Airport in Lansing, as well as some of the top public schools in the state – Northville, Novi, Saline, Bloomfield, and Birmingham. These three counties are the perfect location to Lansing, Ann Arbor, and Detroit employment areas." It makes sense that Livingston, Oakland, and Washtenaw counties are our top sales counties in Michigan. Let's take a closer look.
Oakland County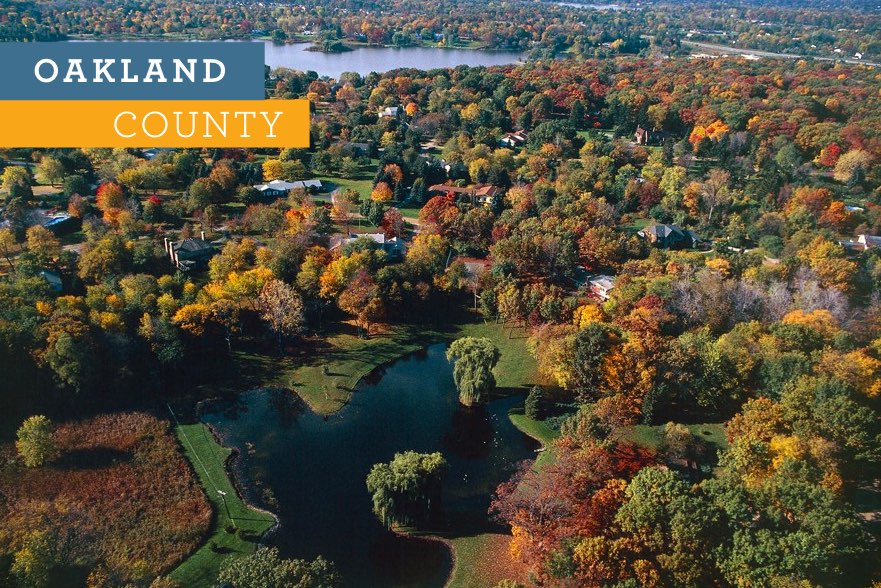 Just north of the city of Detroit, this county is home to Troy, Novi, Pontiac, Farmington Hills, and Rochester Hills.
Troy, Oakland County: The Troy School District is one of the highest ranked districts in the state and the country, and it's also on Michigan's Reward School List. Troy is the largest city in Oakland County, and also boasts a thriving business community thanks to its status as having one of the lowest tax rates in the county too. It offers more than 900 acres of parks and open space, a state-of-the-art community center, a beautiful community pool, and plenty of opportunities for enjoying Michigan's beautiful summers.
Novi, Oakland County: Novi provides a strong environment for small and medium-sized businesses to thrive. It also has schools on Michigan's Reward School List, a whole host of cultural and community events year-round, and it's just a short jaunt to Detroit.
Birmingham, Oakland County: Also boasting a placement on Michigan's Reward School List, Birmingham offers high-quality education from preschool to college. It's smaller — only 20,000 residents — so it offers a small-town feel while also providing easy access to Michigan's main business hubs in Detroit and Pontiac. The town offers more than 20 parks for your recreation needs, and a vibrant arts scene as well.
Rochester Hills, Oakland County: This well-educated and involved community of 70,000 enjoys a whole slew of community amenities and resources, including ample outdoor space and parks, beautiful recreational facilities and centers, a full-service library, and a robust trail system.
Livingston County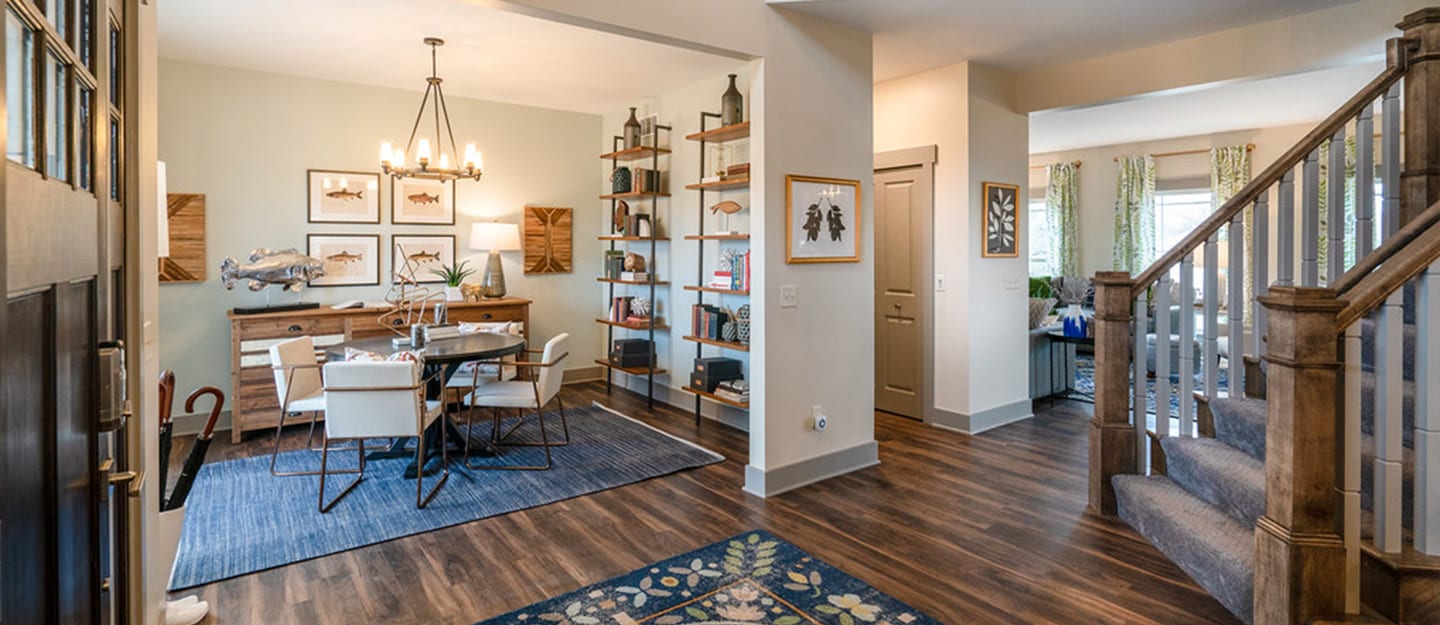 This is the Hartland/Brighton area where our Model Center is located. The top cities in this county include Howel and Pinckney.
Brighton/Howell, Livingston County: The Brighton Howell Area is located in southeast Michigan, conveniently centered amidst Ann Arbor, Lansing, and Detroit. Historic downtown districts serve up an open invitation to explore destination dining, boutique shops, and vibrant entertainment.
Hartland, Livingston County: Hartland is located about 10 miles north of the Brighton Howell Area. Known as an outdoor playground, the surrounding area overflows with 50,000 acres of parks, 123 miles of trails, 184 lakes, and 20 golf courses.
Pinckney, Livingston County: Pinckney is located in the Brighton and Howell area. Visitors are often drawn by the natural surroundings such as the chain of lakes and the parks and recreation areas. Outdoor activity enthusiasts enjoy fishing, boating, camping, hiking, and mountain bike riding.
Washtenaw County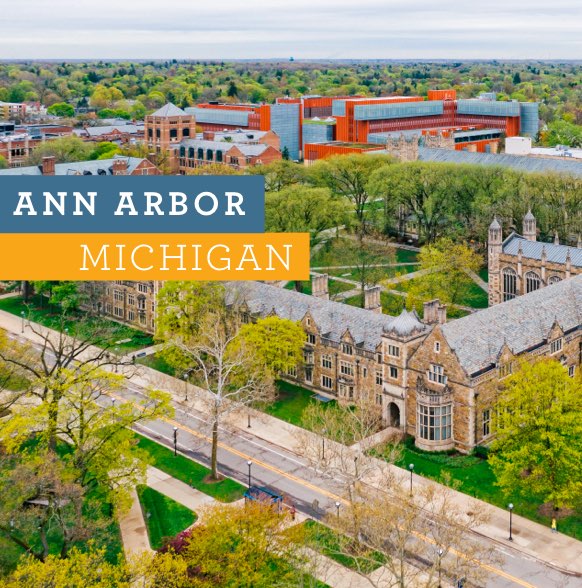 Perhaps the most recognized of all these cities, Ann Arbor is located in Washtenaw County and is a wonderful place to live, work, and raise a family.
Ann Arbor, Washtenaw County: Ann Arbor Public Schools is on Michigan's Reward School List, and according to livability.com, has some of the best schools in the state, so if your kids are school-age, there's no better place. Love eating out? There are more restaurants per resident in Ann Arbor than in any other US city. You'll definitely want to check out Zingerman's, a world-renowned restaurant and deli with incredible customer service and delicious food. On top of the fabulous restaurant selection, Ann Arbor's arts scene is nothing to sneeze at, either! And if your family loves to get outside, you'll love this city: it boasts lots of opportunities for outdoor recreation, and the Huron River runs right through the city.
Scio Township, Washtenaw County: Located just west of Ann Arbor, making the city and all it has to offer just a short drive away. Scio also provides a small-town feel while offering a lot more than your average small town. It has highly ranked schools, lots of parks and nature preserves that show off the natural beauty of the region, and the town's leadership places a strong emphasis on preserving natural lands for generations to come.
If you appreciate friendly neighborhoods, beautiful lakefront views, and high-quality schools, southeastern Michigan might just be the perfect place for you and your family to build your dream home!
Give us a shout when you're ready to talk about your future home in southeastern Michigan!
---
About Wayne Homes
Wayne Homes is a custom homebuilder in Ohio, Pennsylvania, Indiana, Michigan, and West Virginia (see all Model Home Centers). We offer nearly 50 fully customizable floorplans and a team dedicated to providing the best experience in the home building industry. For more information, Ask Julie by Live Chat or call us at (866) 253-6807.