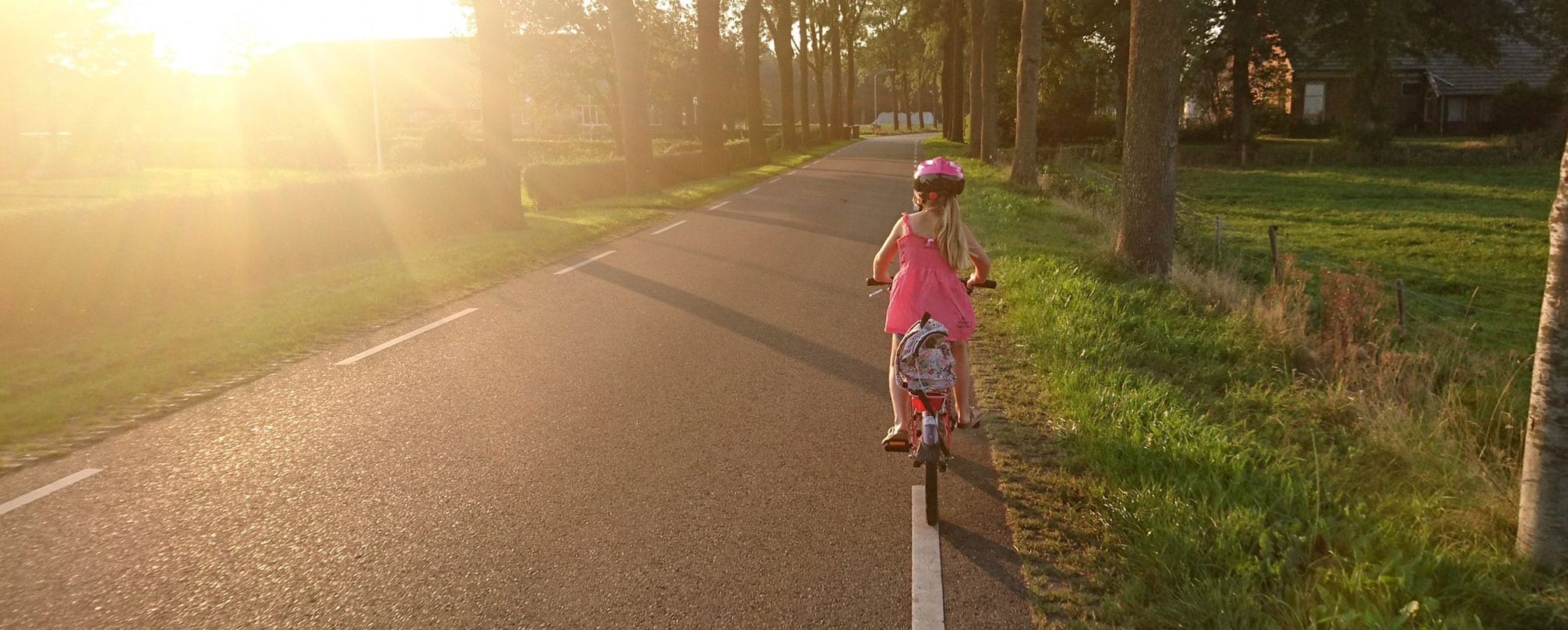 Where to Build: Ohio River Valley & West Virginia Panhandle
As an on-your-lot custom home builder, we know the first step to your dream home from Wayne Homes is to locate and purchase land. And, if you don't already have land, your first question is going to be–where to build in Ohio or West Virginia? Let's take a look at the fast-growing area of the Ohio River Valley and West Virginia Panhandle and where you should build in these areas.
You may not expect it, but one of the hottest and fastest-growing areas of new home construction of the country is the panhandle region of West Virginia. This area boasts significant natural beauty, affordable living, and its popularity is definitely on the rise, with no signs of slowing down. If this area of the country interests you and you want to build a new home in Ohio or West Virginia, we have good news: Wayne Homes builds stunning custom new homes in the West Virginia Panhandle!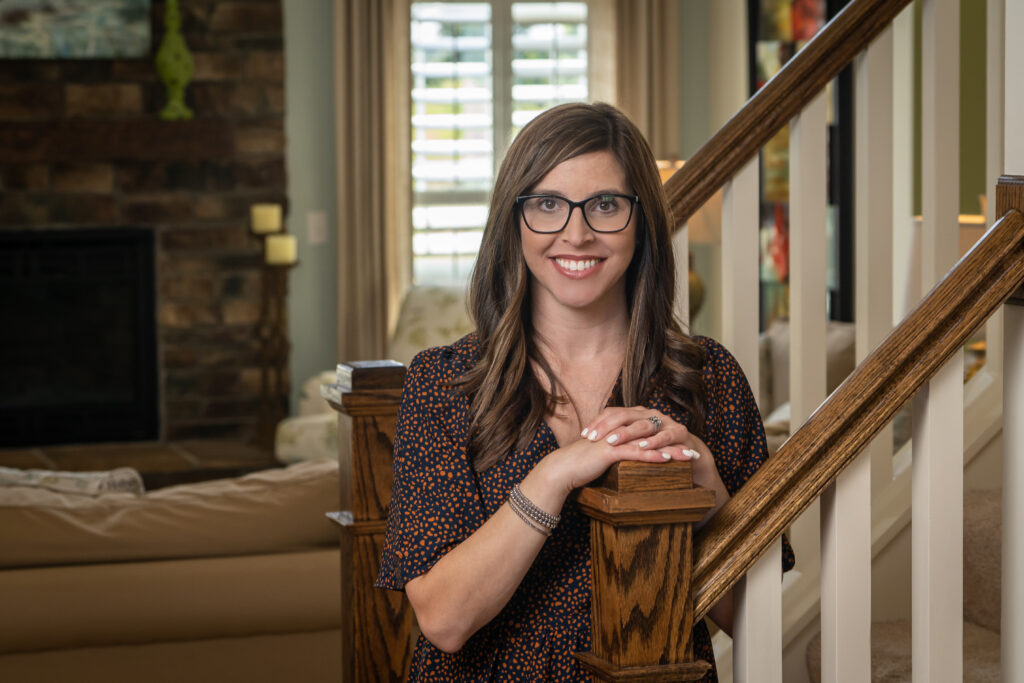 We talked to Alana Hendershot, Belmont Model Center Sales Manager, to get the inside scoop on some of the best places to live in this area. She told us that some of the most prominent areas of growth are the towns and cities in Brooke (cities: Wellsburg, Follansbee, Beech Bottom, Bethany, Windsor Heights) and Hancock (cities: New Cumberland, Chester) counties. From these regions, it's a rather quick commute to the Pittsburgh area. Brooke County schools, particularly Brooke High Schools, have been recognized in national rankings, and we're also seeing signs that Wood County is experiencing a lot of growth too!
Let's take a look at some of these areas, and why they're getting more and more attention these days: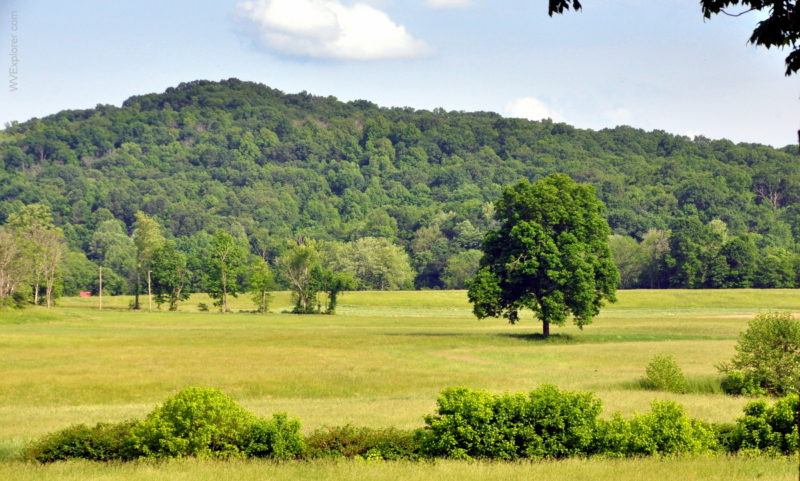 Wood (WV) – Parkersburg, WV (Wood is across the river from Marietta, OH)

#4 for Best Counties for Retirees in West Virginia

Belmont (OH) – Right across the river from Wheeling, WV. Belmont has easy access to I-70, a great sense of small-town community, and has local family roots.

# 5 for Counties with the Lowest Cost of Living in Ohio

Hancock (WV) – Located at the top of the panhandle, Hancock is easily accessible to Pittsburgh, PA (about an hour from Pittsburgh), and offers affordable living

#1 for Best Counties for Retirees in West Virginia
#7 for Counties with the Best Public Schools in West Virginia

Washington (OH) – Marietta, OH, is a great place to retire or downsize.

#4 for Best Counties for Retirees in Ohio
Wellsburg, West Virginia: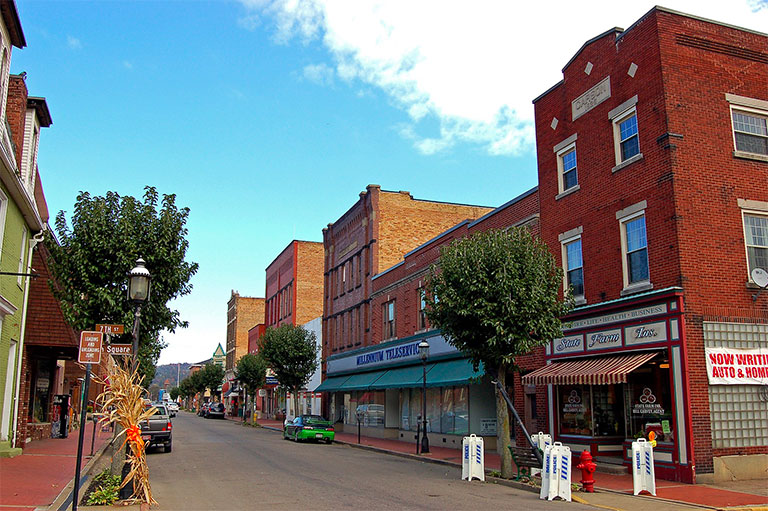 This small town in Brooke county has a rich history dating all the way back to the 1700s. It only has about 2,000 residents, but what it lacks in size it makes up for in history and charm, as well as in tasty local restaurants and easy proximity to other bustling towns nearby
Beech Bottom, West Virginia:
Looking for a warm, welcoming village on the banks of the Ohio River? Look no further. Beech Bottom has an intimate, family-friendly vibe with all the security, amenities and offerings of a well-established city. It offers plenty of business opportunities, ample natural beauty, and community-wide social events for the whole family.
Bethany, West Virginia: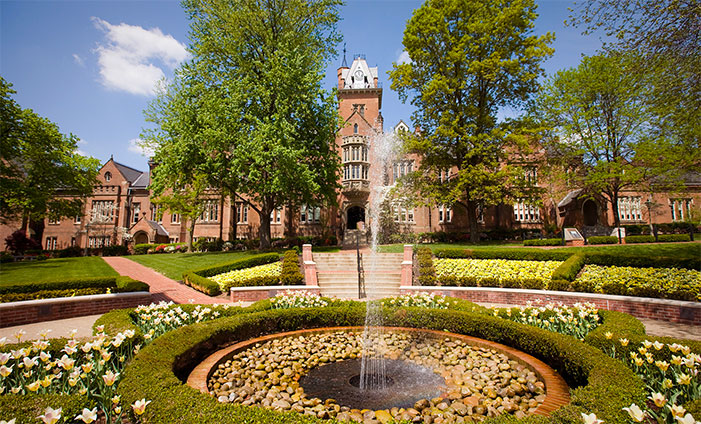 This small town may only have 1,000 or so residents, but that doesn't seem to deter the happy families who call this place home. If anything, it makes it all the more charming! Another community resource that makes it charming is Bethany College, which provides residents with cultural and social opportunities, and elevates the entire community as a whole.
New Cumberland, West Virginia:
Another small but cozy town on this best-of list, New Cumberland has a charming main street and is nestled in the rolling hills along the Ohio River, making for stunning fall vistas and plenty of opportunities for outdoor recreation come summertime. It's close to Pittsburgh but maintains its industrial, hard-working roots, and its close-knit community nature.
Chester, West Virginia: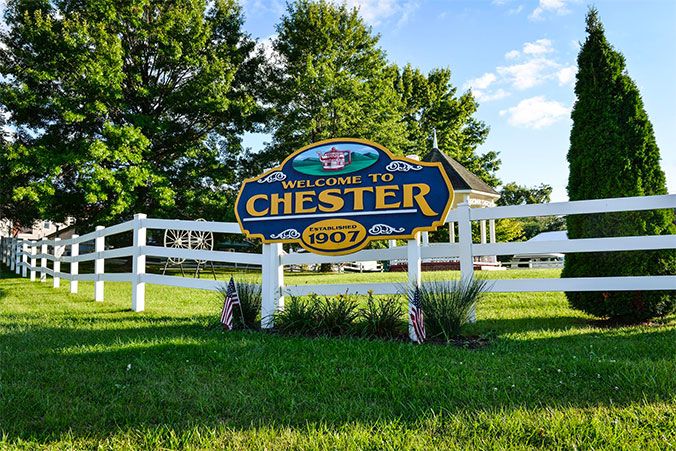 Ever wonder where the home of the world's largest teapot is located? Look no further than quaint Chester, West Virginia. That's right, this small, cozy town boasts the world's largest teapot, the Chester Teapot, as well as a ceramics museum, a whole host of tasty eateries, and a comfortable, family-oriented quality of life.
There are many more spots in this region worth exploring, but hopefully, these adorable towns and cities get you well on your way to brainstorming your new home in Ohio or West Virginia!
Give us a call anytime to talk about building in these areas, or any area of the West Virginia panhandle that strikes your fancy — we're here to help!
---
About Wayne Homes
Wayne Homes is a custom homebuilder in Ohio, Pennsylvania, Michigan, and West Virginia (see all Model Home Centers). We offer more than 50 fully customizable floorplans and a team dedicated to providing the best experience in the home building industry. For more information, Ask Julie by Live Chat or call us at (866) 253-6807.
Disclaimer: The details of this blog are accurate as of the publish date, but are subject to change.