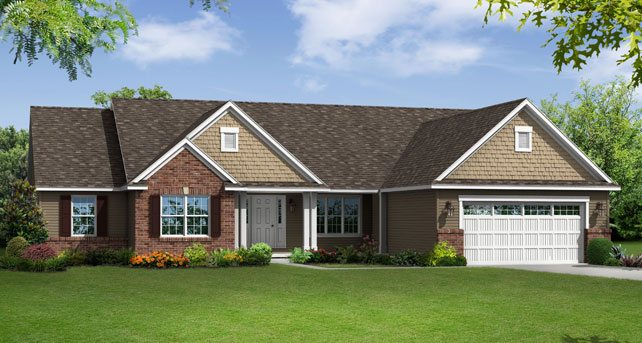 What Is It Like to Work at Wayne Homes?
Here at Wayne Homes, we are strong believers in the motto, "Work hard, play hard." We feel that good work should be rewarded and that laughter is one of the best rewards out there. When asked what it's like to work at Wayne Homes, many Wayne Homes employees would simply reply, "Fun!" We do all we can to ensure our employees are valued each and every bit as much as our customers.
Building a Fun Budget
Wayne Homes invests in fun. That's right—every year, we put aside money for a "fun budget" to encourage departments to spend time together doing something non-work related. This allows us to have the funds necessary to reward and delight our employees. Over the years, departments have been treated to lunch or dinner, watched a play, spent the day at the ball park, escaped with a spa day, hosted pizza parties, gone for ice cream/frozen yogurt and attended concerts. The activity is usually secondary to the time spent together—no matter what they do, it's important to step away from work to enjoy life outside of your 9 to 5. Team building always starts with a company that stands behind their employees.
Take Me Out to the Ball Game
Recently, the CAD Department took an outing to the Indians game, courtesy of Wayne Homes. The team enjoyed a night of camaraderie with their teammates, good sportsmanship and lots of laughter. The highlight of the evening was seeing the Indians win with a walk-off home run in the bottom of the 11th inning. As if that wasn't enough fun, each member of the team was all smiles and appreciative of this fun perk. It's clear that this team is living by the "work hard, play hard" motto.
Award-Winning Culture
We're thrilled that others have recognized us for our efforts in promoting a balanced, fun corporate culture. In addition to the many awards Wayne Homes has received as a company, the Cleveland Plain Dealer has honored us as a Top Workplace in 2013 and 2014 consecutively. In 1999, Builder Magazine recognized Wayne Homes as one of "Eight Great Companies to Work for". While it's always an honor to be recognized for our achievements, our greatest vote of confidence comes from our employees who enjoy coming to work and growing with Wayne Homes.
Happy Employees, Happy Customers
Customer satisfaction is important to us, and when deciding how to choose a builder, it should be equally important to you, too. We feel that our referral rates (3x the industry average!) and customer testimonials tell the story better than we can. The bottom line is: if you're not happy, we're not happy. But, customer satisfaction doesn't begin and end with the customer…it starts with our employees. If we don't have a strong team behind us that is happy doing their job, then there's no way our customers could fully experience the Wayne Homes difference.
About Wayne Homes
Wayne Homes is a custom homebuilder in Ohio, Pennsylvania, Indiana, Michigan, and West Virginia (see all Model Home Centers). We offer 40 fully customizable floorplans and a team dedicated to providing the best experience in the home building industry. For more information, Ask Julie by Live Chat or call us at (866) 253-6807.