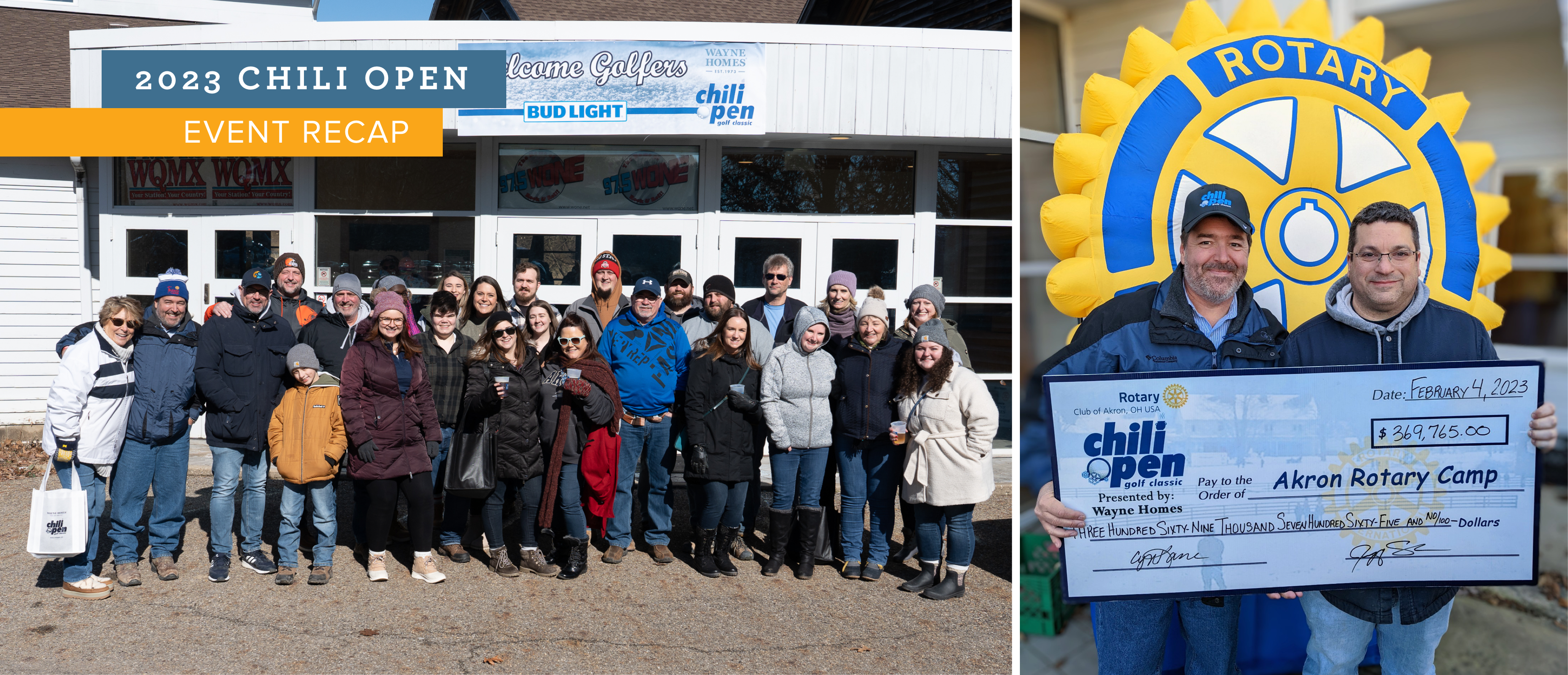 Wayne Events: 2023 Chili Open Recap
It's no secret that at Wayne Homes, we love to participate in events that keep us close to the communities we serve. And, it's even better when the events help support those same communities. That's why the Chili Open is the perfect event for Wayne Homes to sponsor.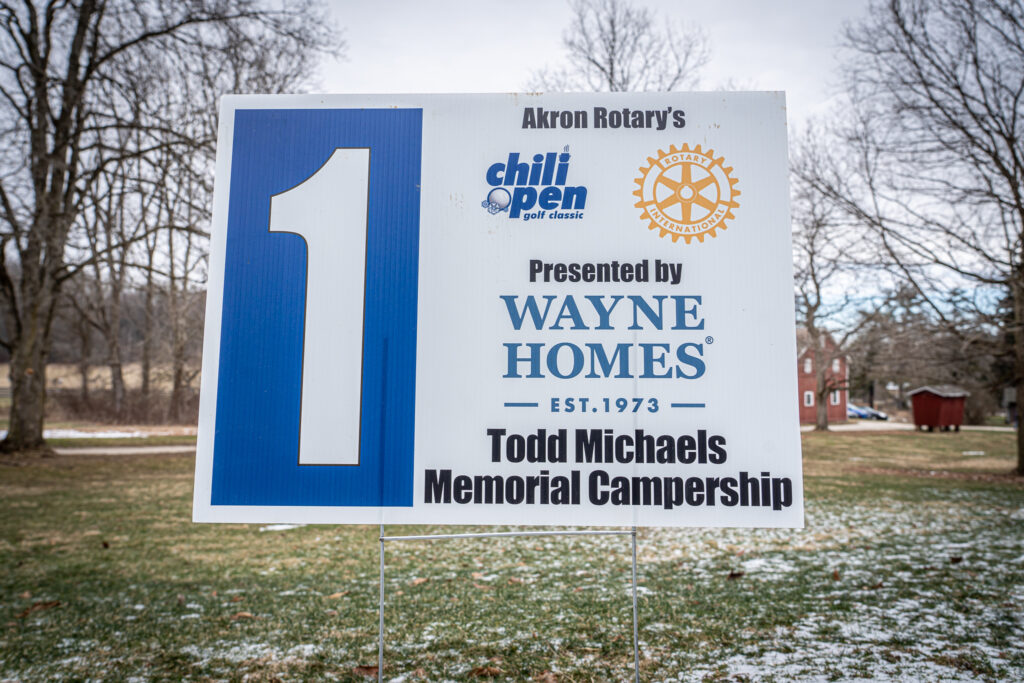 Wayne Homes has been the presenting sponsor of the Chili Open since 2002. We have been involved with the event as a sponsor since 1993. So for 30 of our 50 years in business, we have been supporting the Akron Rotary Camp! It's important to us to give back to the communities we're a part of, and our support of this annual event is one way we do that.
This year's 33rd annual Chili Open was held on Saturday, February 4, 2023, at Hale Farm & Village in Bath, Ohio. This annual event is the biggest fundraiser of the year for the Akron Rotary Camp, which is a camp for kids with special needs in the Akron, Ohio area. This camp creates an inclusive space for kiddos of all ages to come and enjoy summer camp the way every kid should.
Several of our valued trade partners are also sponsors of this event, so it's a really special event for everyone involved.
There are a variety of activities at the Chili Open: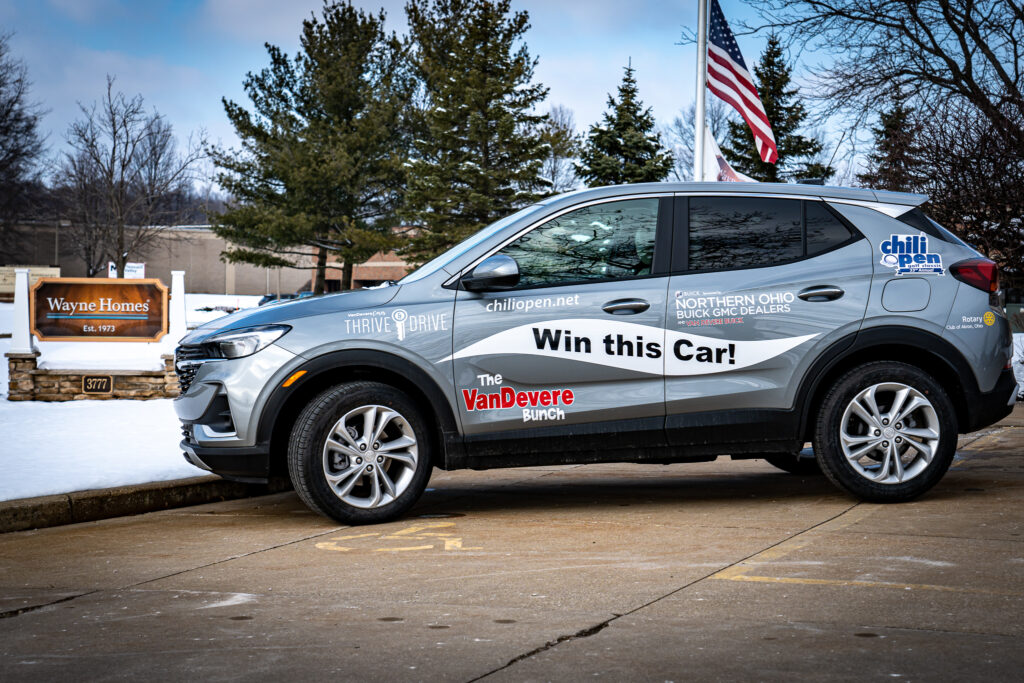 Golfing in foursomes
Putt putt challenges
Hole in one challenge
Cornhole
Outdoor campfires and heaters
Food buffet compliments of Lala's in the Lakes and the Upper Deck restaurants, as well as delicious chili provided by the official chili sponsor of the event, Whitey's
Beer truck
Spin the wheel for a chance to win prizes
Raffle – a car was the 1st place prize this year!
Chili eating contest
The weather this year was sunny and in the low 30s. So while this Chili Open was chilly, the sun definitely helped!
This year's fundraising goal for the 2023 Chili Open was $350,000. And we're proud to share that this year's event raised nearly $370,000!
We're already looking forward to next year's event which will be on Saturday, February 3, 2024. Browse our Chili Open event photo gallery to see all the fun. Be sure to check out the Chili Open for all the details, and mark your calendar for next year.
If you're ready to get involved now, the Portage Lakes Polar Bear Jump is coming up on Saturday, February 25. Go ahead, jump right in!
Would you like to learn more about Wayne Homes? Drop us a line, and we'll get you on our list, so you're the first to know about upcoming events like this.
---
About Wayne Homes
Wayne Homes is a custom homebuilder in Ohio, Pennsylvania, Michigan, and West Virginia (see all Model Home Centers). We offer more than 50 fully customizable floorplans and a team dedicated to providing the best experience in the home building industry. For more information, Ask Julie by Live Chat or call us at (866) 253-6807.
Disclaimer: The details of this blog are accurate as of the publish date, but are subject to change.