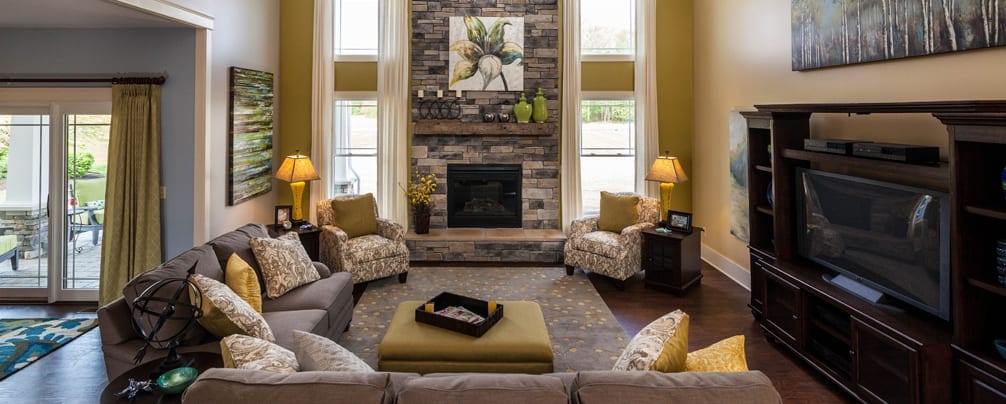 We Won! Wayne named People's Choice in Metrie contest
Our model center teams put a lot of time and energy into making our model homes a great representation of the way your future home could look. Keeping our model centers in top form isn't an easy job, and our team does an amazing job creating some beautiful spaces. They utilize some amazing products to do so, including the Then & Now Finishing Collections™ from Metrie, North America's leading manufacturer and distributor of interior finishings.
That's why we're so proud to share that our Bowling Green Covington model has been named the People's Choice home in the Metrie 2016 Builder & Designer Challenge!
The popular Covington floorplan is a 3-bed, 2.5 bath two-story home featuring a luxurious downstairs master suite; a generous kitchen with walk-in pantry; a dramatic two-story foyer and formal dining space; and a 2 car garage. It's nearly 3,000 square feet, and is one of our most beloved floorplans.
We couldn't be more proud that this particular model was voted by you, our readers and customers, as the People's Choice winner. Our placing was announced at Metrie's booth at the International Builder's Show, which made our entire team immensely proud! Attending the show was also a great opportunity, one afforded to winners, and something for which we are very grateful.
In the competition, the rooms were judged on innovation of style, taste, layout, how well they utilize Metrie's products, and how well they "told a story." The challenge is open to design and building professionals across North America to showcase their world-class design skills by creating and building a room with moulding and interior doors from Metrie's collection. Metrie creates some stunning products, and we're proud to feature them in our homes and models! Each collection is inspired by different architectural styles. They're interpretations, carefully designed to work with the most up-to-date decorating styles and trends. From Baroque to Shabby Chic to Art Deco and everything in between, Metrie's collection lets us add even more customization to our customers' homes!
We'd like to extend our thanks for your support in naming us People's Choice! To those who voted, thank you for taking the time to push us to the top of the list.
Curious about what makes the Covington such an exceptional floorplan, and how it might work as your future home? Our team would love to talk to you!
About Wayne Homes
Wayne Homes is a custom homebuilder in Ohio, Pennsylvania, Indiana, Michigan, and West Virginia (see all Model Home Centers). We offer more than 40 fully customizable floorplans and a team dedicated to providing the best experience in the home building industry. For more information, Ask Julie by Live Chat or call us at (866) 253-6807.