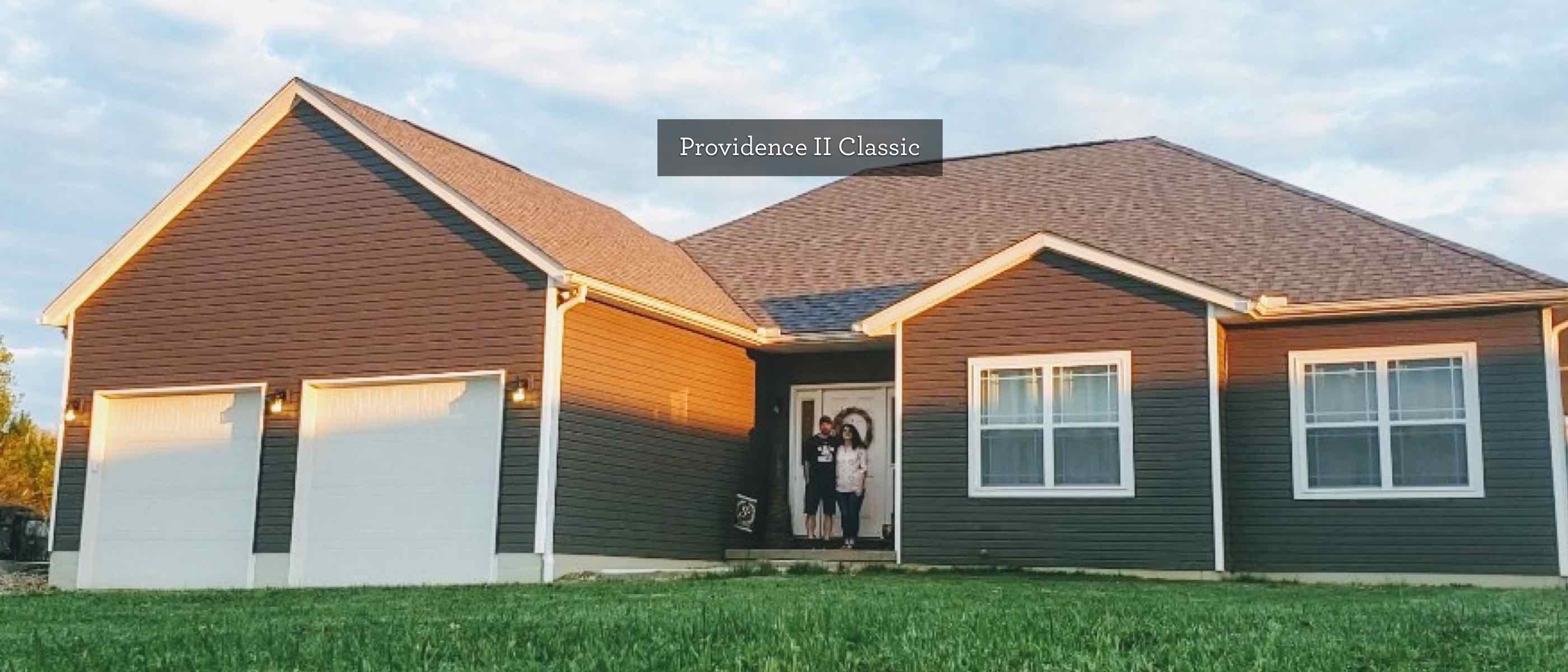 Featured Raving Fan of the Month: Ashley and Josh Pape
Raving Fans are happy homeowners who are gracious enough to share their stories.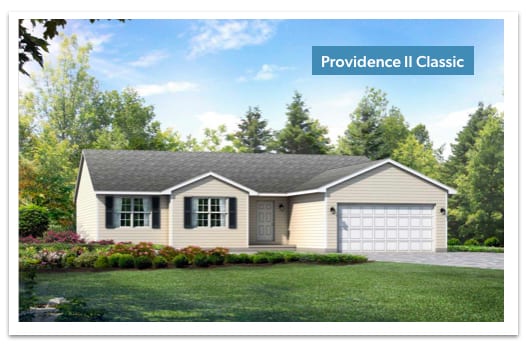 We love sharing their Wayne Homes reviews because they are honest and give you a glimpse into what our process is like, told from their unique perspective. Ashley and Josh Pape built their Providence II Classic with our Newark location in 2018. Let's hear more about their homebuilding story.
Why did you choose Wayne Homes as your builder?
Wayne was simply the best! We looked at other homebuilders, but when we compared the prices and how much it was to upgrade the things we wanted, nothing compared to Wayne.
What's your favorite feature or room?
Our favorite feature is the hip roof, fireplace, and the siding color.
What would you tell a friend about Wayne Homes?
I have told many of my friends that they need to choose Wayne Homes because it can all be custom! They provide good quality work and everything comes with some type of warranty! We have referred a couple of families.
Who at Wayne Homes makes a difference?
Jeanetta, the Design Consultant at our Newark Model Center, was the one who helped us choose all of the details for our new home at the color appointment. She really has a great eye for things!
What was the best part of building your Wayne home?
Getting to choose every detail. Also, the fact that the home comes with a 2-year warranty where any of the main issues that happen in that period can be fixed. We have not yet made our appointment to have it inspected and everything fixed, but just knowing this will all be taken care of is so reassuring.
How would you describe your style?
We love the Modern Farmhouse look.
What would you add to your home if money were no object?
We definitely would have added a porch and a deck. We also would have upgraded to solid flooring, and I'm sure we would have done many more things. But, while we were choosing what all we were wanting to upgrade there was always a reasonably priced choice for something no matter what! We were able to get premium quality in every aspect of what were we choosing, yet it was affordable.
Thank you Ashley and Josh for sharing your story with us! We love to hear how you navigated the homebuilding process to get exactly what you wanted with Wayne Homes.
Do you want to read more Wayne Homes reviews? Check them out, and get inspired to build your new home with Wayne. Contact us if you have any questions about the home-building process–we are ready and waiting to get the answers you need to get started on your path to home!
---
About Wayne Homes
Wayne Homes is a custom homebuilder in Ohio, Pennsylvania, Michigan, and West Virginia (see all Model Home Centers). We offer over 50 fully customizable floor plans and a team dedicated to providing the best experience in the home building industry. For more information, Ask Julie by Live Chat or call us at (866) 253-6807.