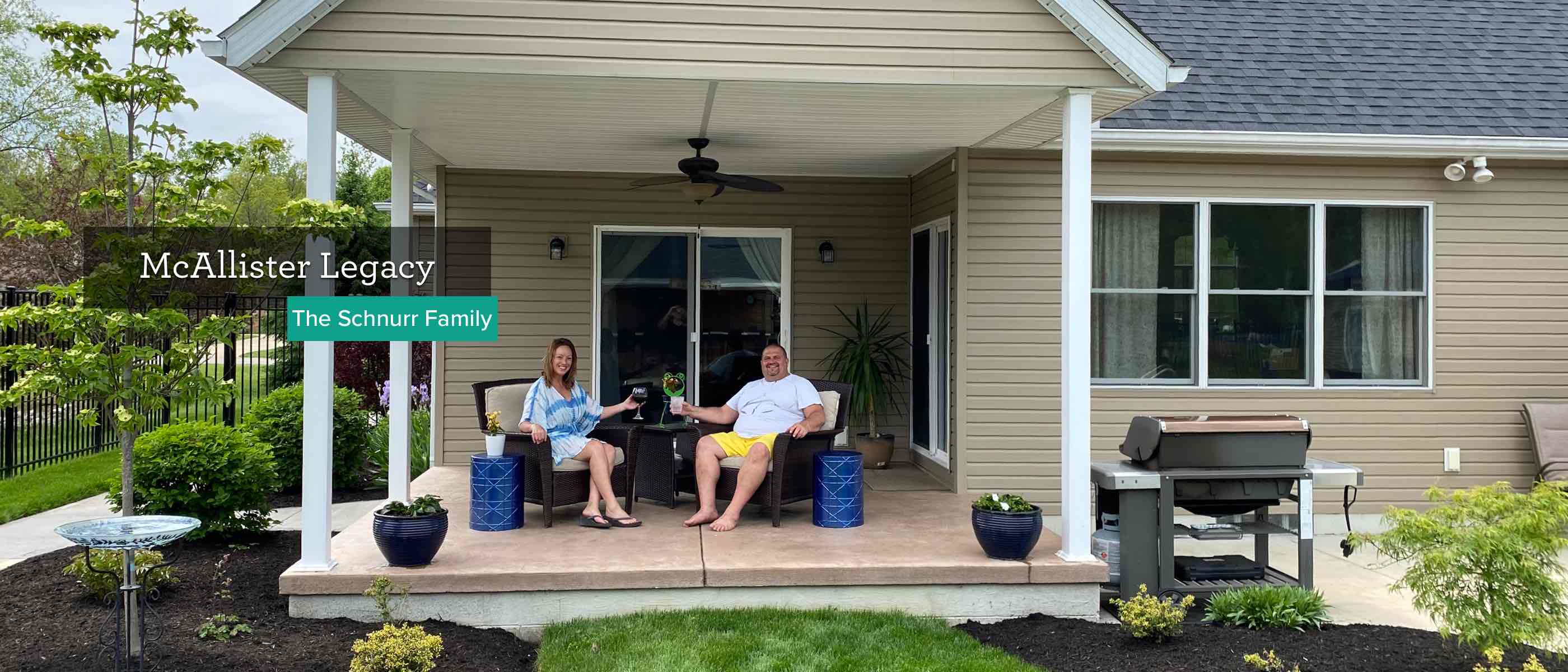 Raving Fan of the Month: Meet the Schnurrs
This month we are featuring the Schnurrs as our Raving Fans.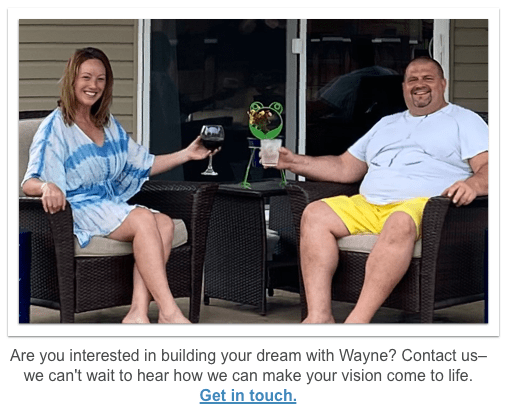 These happy homeowners were previously featured in 2017 just after they got married and moved into their home. Back in May 2016, we worked overtime to ensure this lovely couple could close on their new home before their wedding. We did it, with two days to spare! We feel like our homeowners become family, so in true Wayne Homes fashion, we are checking in with them after a few years have passed to see what life is like in their home now. They built a McAllister Legacy with our Sandusky office. Let's see how home life is treating the Schnurrs:
Why did you choose Wayne Homes as your builder?
We shopped around a bit for a builder and listened to others who had built, but in the end, it was the Wayne sales team that convinced us. They were so friendly and helpful. We felt like we were in good hands from day one.
What's your favorite feature or room?
We love our covered patio–which we almost did not get!
What would you tell a friend about Wayne Homes?
When you undertake a $200,000 or $300,000 building project, there are always going to be problems along the way, and we certainly had ours, but how Wayne Homes reacted was the important part. They were quick to react and always willing to help us overcome the obstacles. If there was ever a problem, Wayne Homes made it right, and we know that cannot be said of all builders out there.
Who at Wayne Homes make a difference?
From top to bottom, everyone made a difference. I would give special credit to our New Home Consultant (and now Sales Manager), Jen Neese.
What was the best part of building your Wayne home?
We were married the same year we built our home and the Wayne Homes team worked hard to make sure the house was done before our wedding. They were more than a month ahead of the original schedule. They gave us the keys two nights before we got married. It was quite a gift. We also enjoyed working together to design the house from start to finish. Our good teamwork was a clear indication that the marriage was going to work.
How would you describe your style? Warm and traditional? Cool and contemporary? Funky and eclectic? Rustic Farmhouse? Craftsman Lodge? Something else?
Definitely warm and traditional. We wanted a house we could live in and entertain in, not a piece of art where you could just look and not touch.
What would you add to your home if money were no object?
After you are done there are always regrets, right? But not many. I would make the sunroom and master bedroom bigger. Would have gone with eggshell paint, rather than flat. Maybe a front porch. That's it!
Thank you to Dean and Sarah Schnurr for continuing to inspire prospective homeowners with their warm and inviting home. We are glad you chose Wayne to help you build your dream!
Are you interested in building your dream with Wayne? Contact us–we can't wait to hear how we can make your vision come to life.
---
About Wayne Homes
Wayne Homes is a custom homebuilder in Ohio, Pennsylvania, Michigan, and West Virginia (see all Model Home Centers). We offer over 50 fully customizable floor plans and a team dedicated to providing the best experience in the home building industry. For more information, Ask Julie by Live Chat or call us at (866) 253-6807.