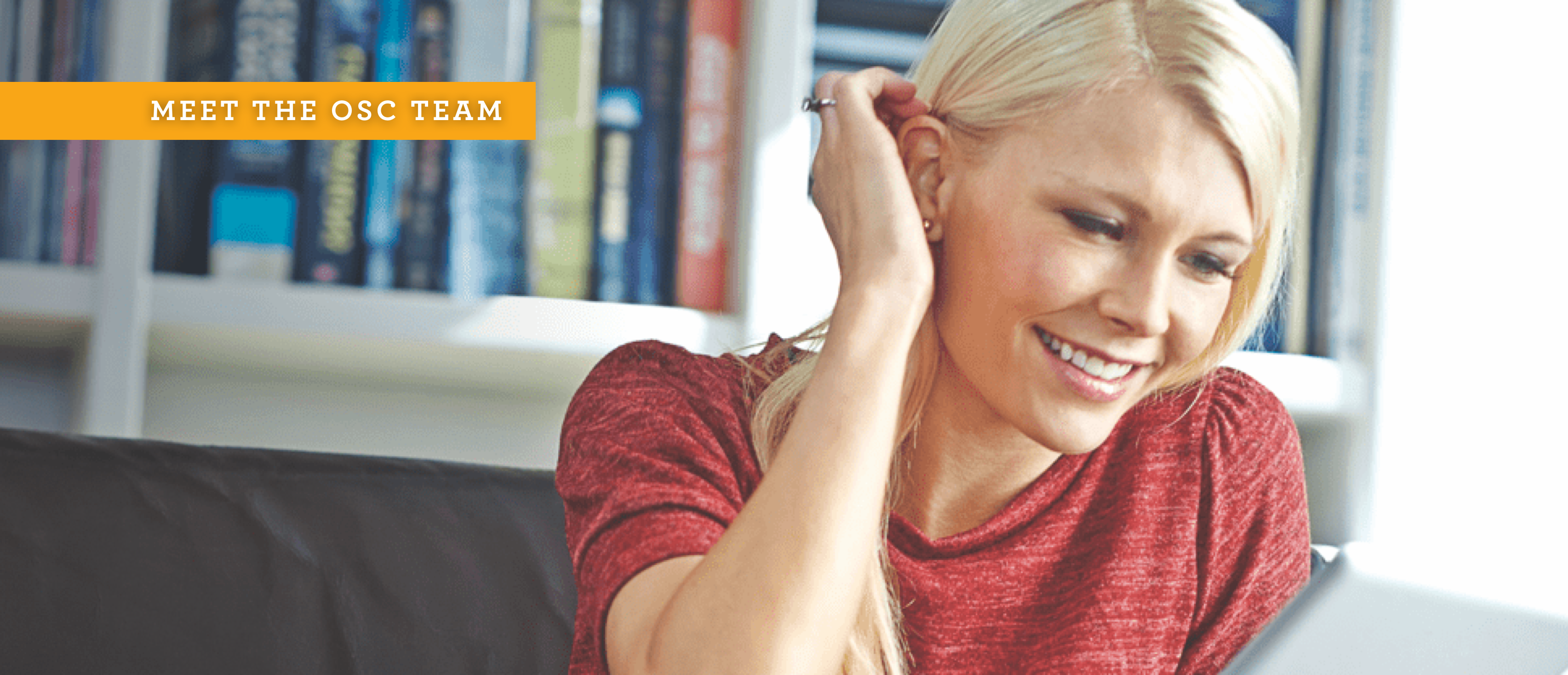 Meet the Online Sales Team
Today we'd like to draw some attention to our Online Sales Team.
The Online Sales Team team includes three members you'll interact with if you ever use the live chat option on our website! They are a small but mighty team with a ton of experience in the field, and we're excited to tell you more about them.
Laurie Kyser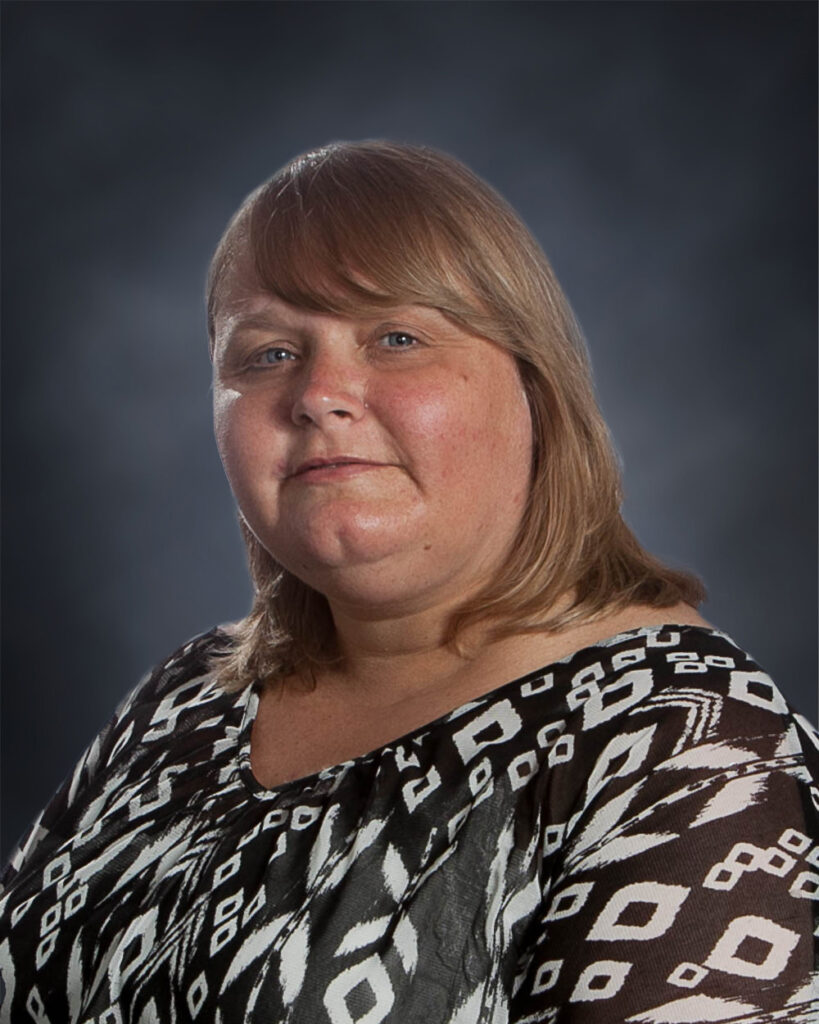 Laurie, who lives in Uniontown with her husband, has been with Wayne for 13 years in a wide variety of roles. From customer care to production administrator, throughout it all, she has shown a deep and thoughtful interest in the customers' journey as they build their new homes with us. Laurie says the best part of working for Wayne Homes on the Online Sales team is the people. "We're all like-minded folks trying to give our customers a great experience."
She brings a great deal of experience to this role as a member of the online sales team, and we're excited to see what amazing things she'll continue to do. In her own words, she said she's "very proud" of the team as a whole – and the level of care the team takes as they work with customers. Not only does Laurie bring her professional know-how to the team, but she also brings the background of raising 5 children! Now that's experience!
Fun fact: Laurie's oldest is Kerrie Murray, the Assistant Manager of Estimating at Wayne Homes!
Laurie's favorite floor plan is the Montgomery. "I love the Montgomery – the versatility of our interactive features (you could even do a second owner suite), nice laundry room, super open floor plan, and the size of the owner's suite are amazing!"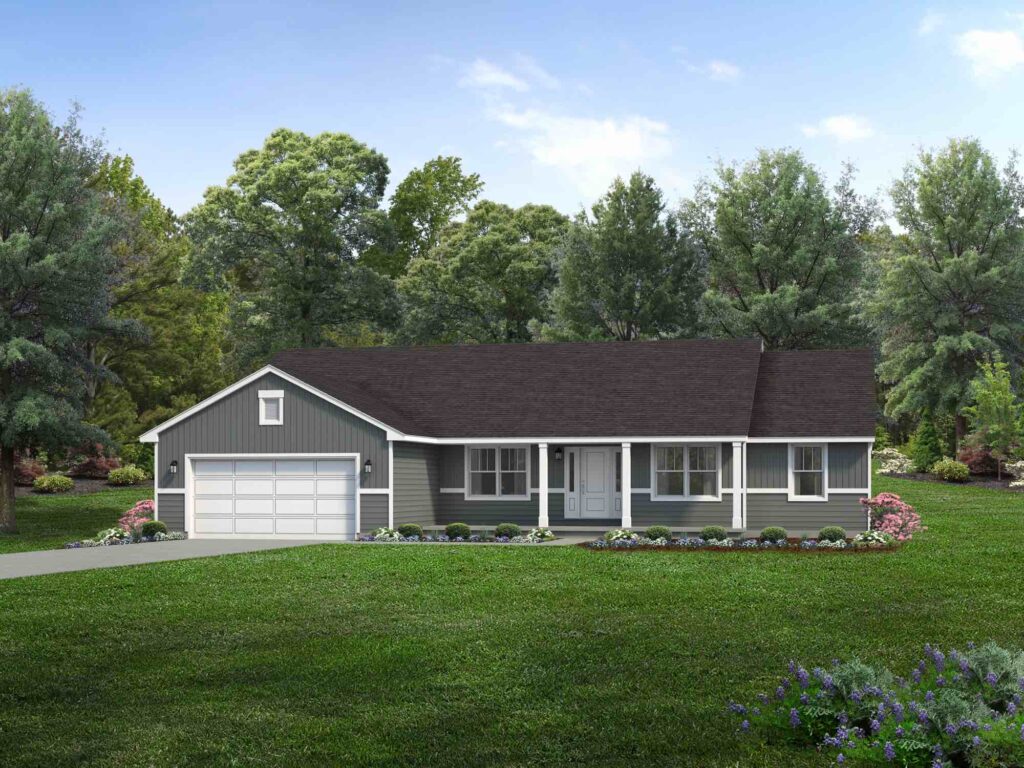 Michele Roshong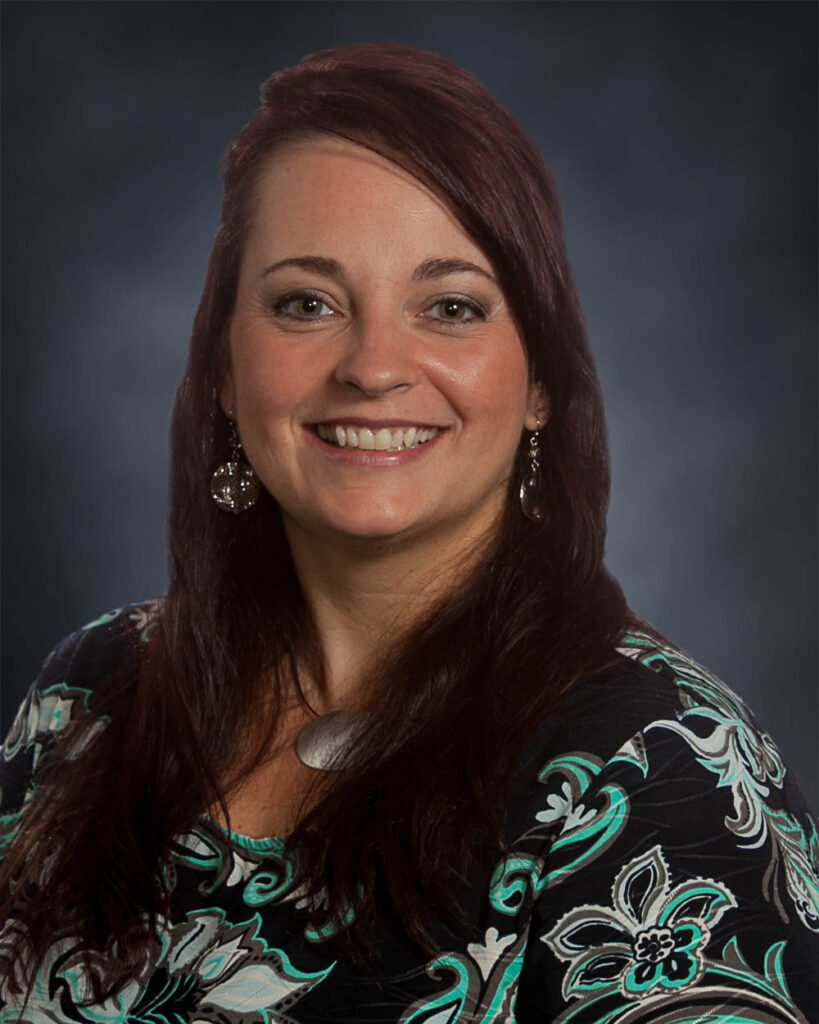 Michele, another member of our online sales team, said her favorite thing about working at Wayne is that not only does the Wayne team take care of its employees, but it also cares about the community and gives back through involvement with local charities.
Michele said her team members are "like family," and that the way the whole team jives together makes coming to work every day worthwhile – a strong endorsement considering she's been on the team for 10 years!
Her favorite part of her job at Wayne Homes is guiding new homeowners to the model centers and watching their dream homes come together.
Michele is the proud mom of twin daughters who recently graduated from Malone University in 2021 (where they are both now employed).
Michele's favorite floor plan is the Franklin Craftsman. She says, "I love the open concept great room/kitchen/dining area. The split bedroom design is always a plus for older children. I also like the optional sitting room area in the owner suite."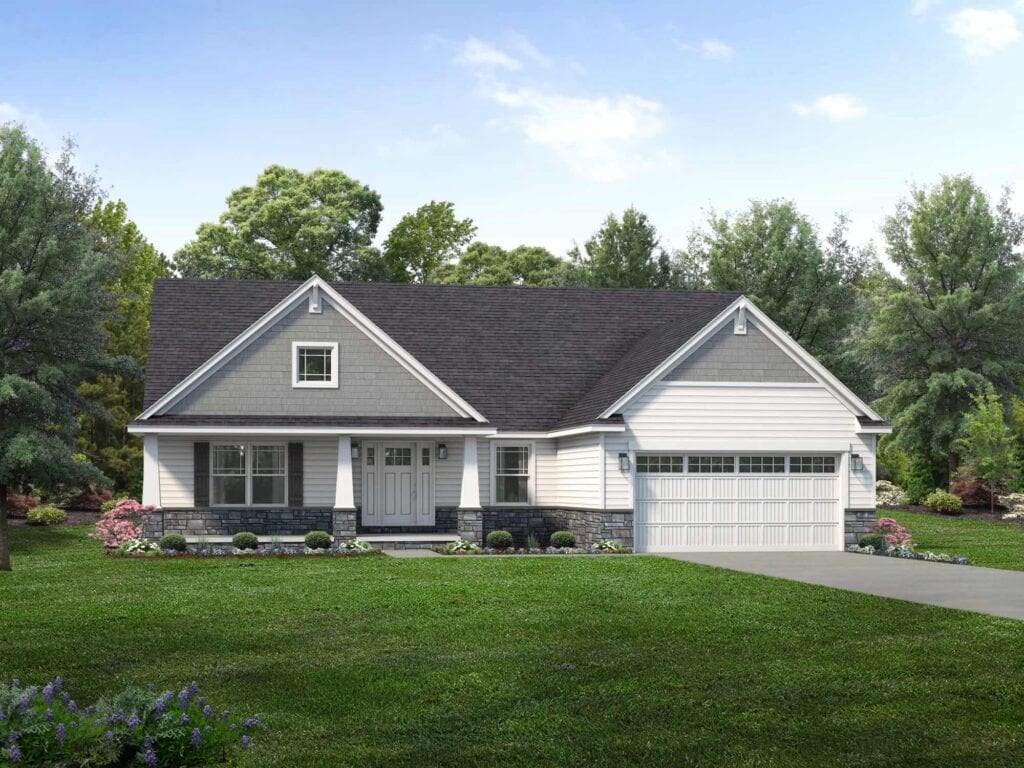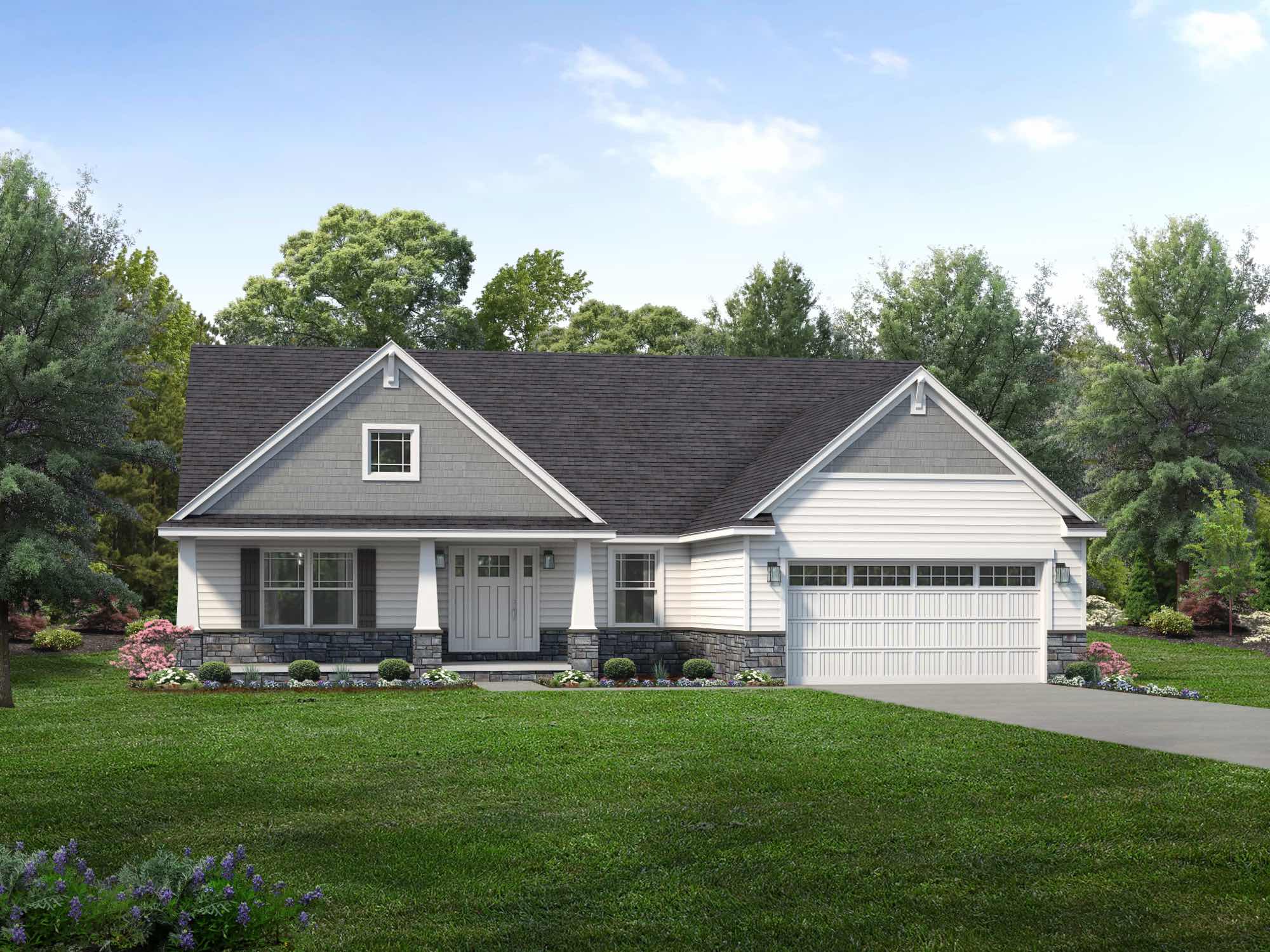 Ruth McFarland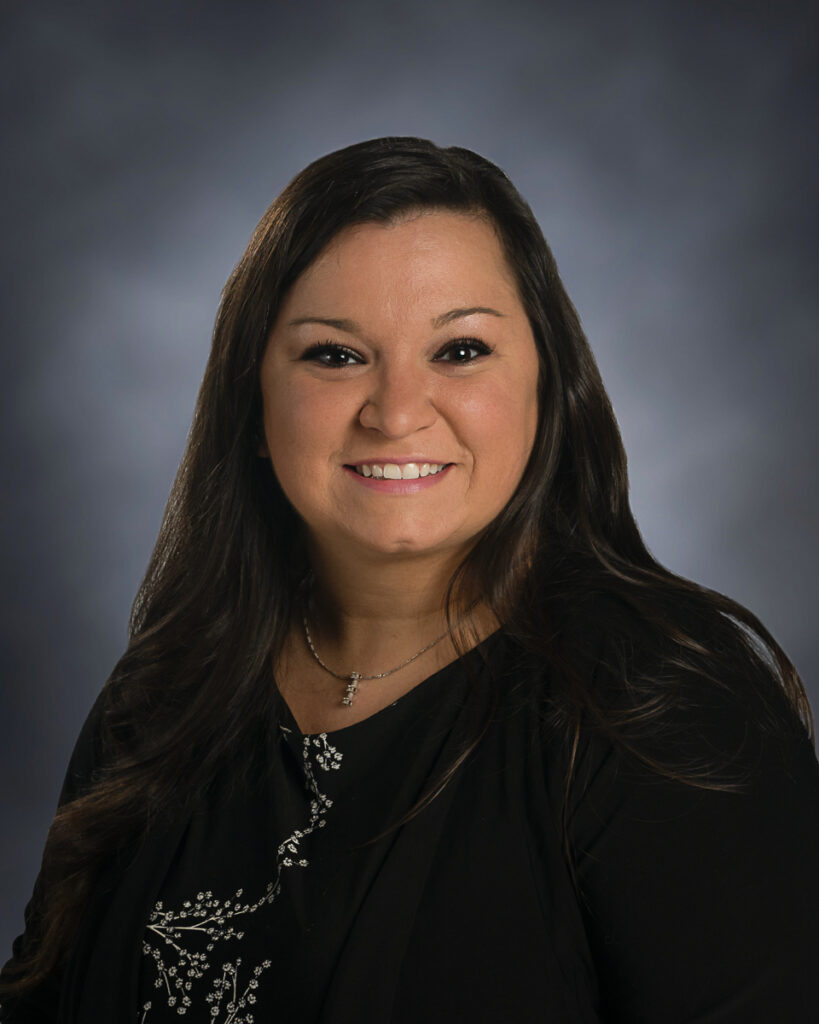 Ruth has been working with Wayne Homes for about 3 years. She began as a New Home Consultant at the Delaware Model Home Sales Center before moving to the Online Sales team.
Ruth can relate to the homebuyer experience since she recently purchased a home close to where she grew up. "It was nice coming back home to put down some roots. Most of my family still lives in the area. I moved here with my 3 fur babies. I have a chocolate lab named Brutus, a pittie named Bella, and a cat named Luna. Luna was raised with the dogs and thinks she is a dog as well – complete with drinking from their water bowl and belly rubs." At Wayne Homes, we love our four-legged friends!
Ruth's favorite part of working at Wayne Homes is that "it feels like a family." Ruth says she loves how the company gives back to its employees. She specifically enjoys working on the Online Sales team because they are the first touchpoint for many new customers. "I truly love that we are often the first step to not only building a house but a home where they will share so many memories with those they love."
Ruth's favorite floor plan is the Jamestown II. "I think it's beautiful and practical. I, of course, love the farmhouse – but I also love the family exterior. I love the big front porch which is perfect for a porch swing and watching the sunset." Sounds like the end of a great day to us!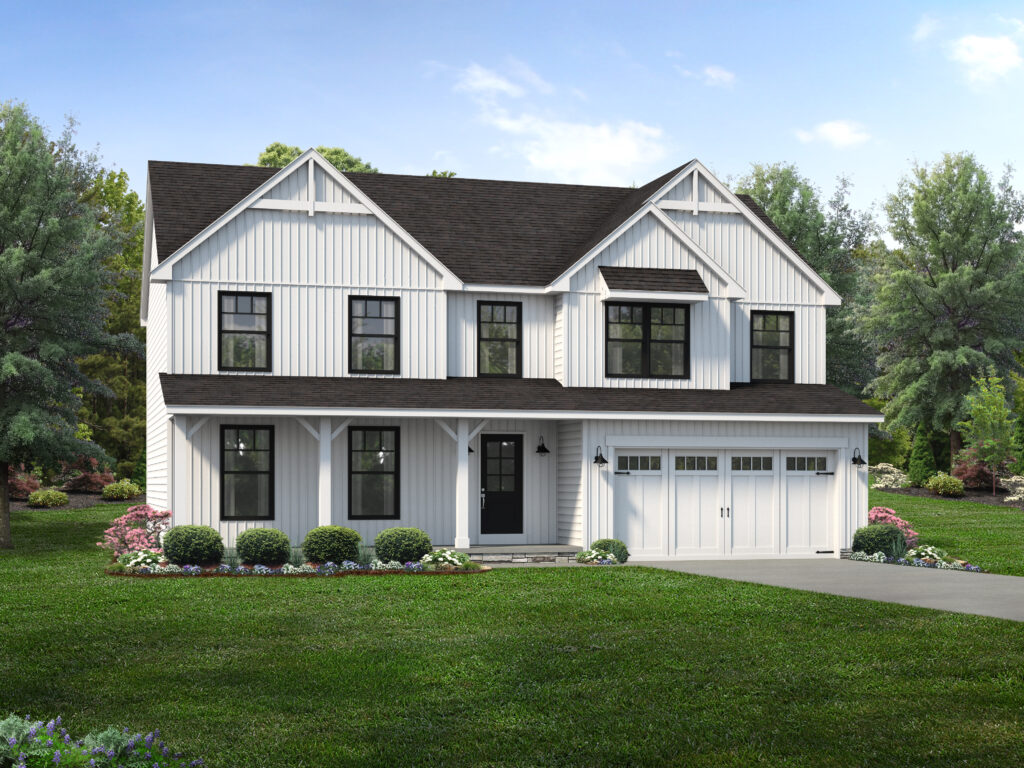 This team has more than 25 years of experience, combined, working with Wayne customers. They can't wait to talk to you!
---
About Wayne Homes
Wayne Homes is a custom homebuilder in Ohio, Pennsylvania, Indiana, Michigan, and West Virginia (see all Model Home Centers). We offer more than 50 fully customizable floorplans and a team dedicated to providing the best experience in the home building industry. For more information, Ask Julie by Live Chat or call us at (866) 253-6807.
Disclaimer: The details of this blog are accurate as of the publish date, but are subject to change.