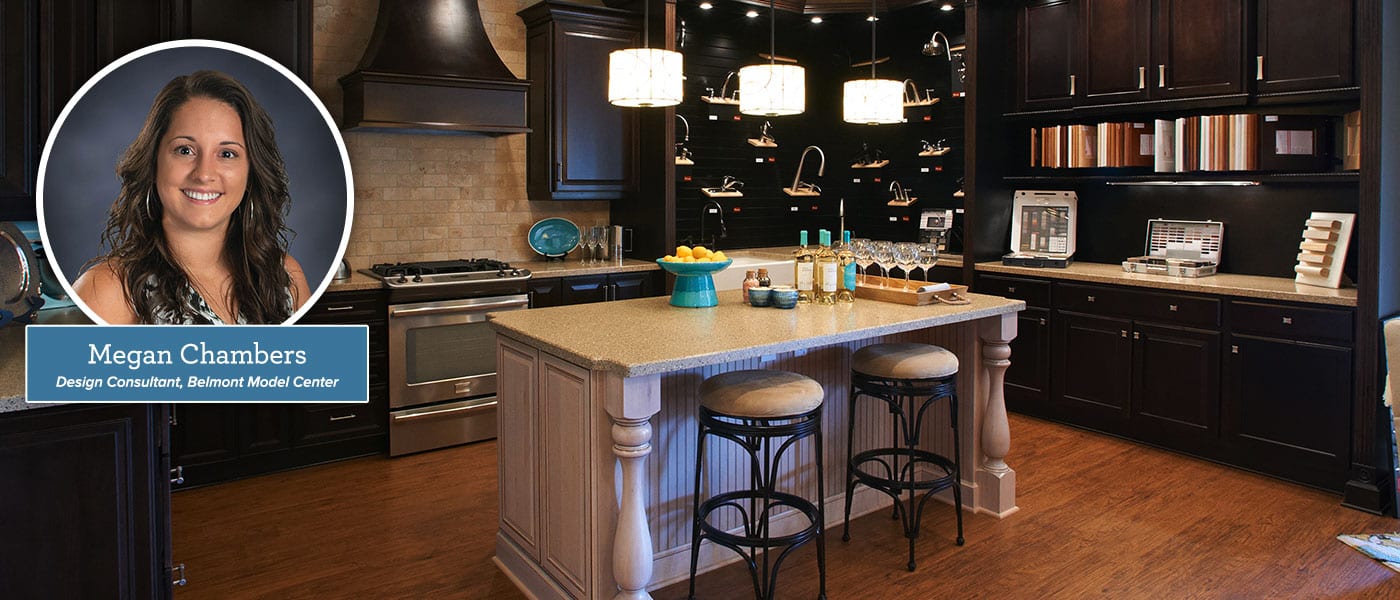 Meet the Designer: Megan Chambers
We are continuing our Meet the Designer series that gives you the opportunity to get design tips and tricks direct from the pros. This month, we are featuring Megan Chambers, Design Consultant at our Belmont Model Center.
What is your favorite interior style and why (like "french country" or "modern" etc.)?
I love a rustic industrial look.
What are your favorite materials/fabrics and why?
I like using iron, steel and wood. I come from a small town of farmers, steelworkers, ironworkers and coalminers. I love to showcase old equipment to represent the heritage of my family and my town. Some examples of decorations in my home include vintage farming tools, rustic steel/iron components repurposed into art, and TONS of wood, in which most wooden features my husband and I have created together from rough-cut barn wood and trees from our backyard.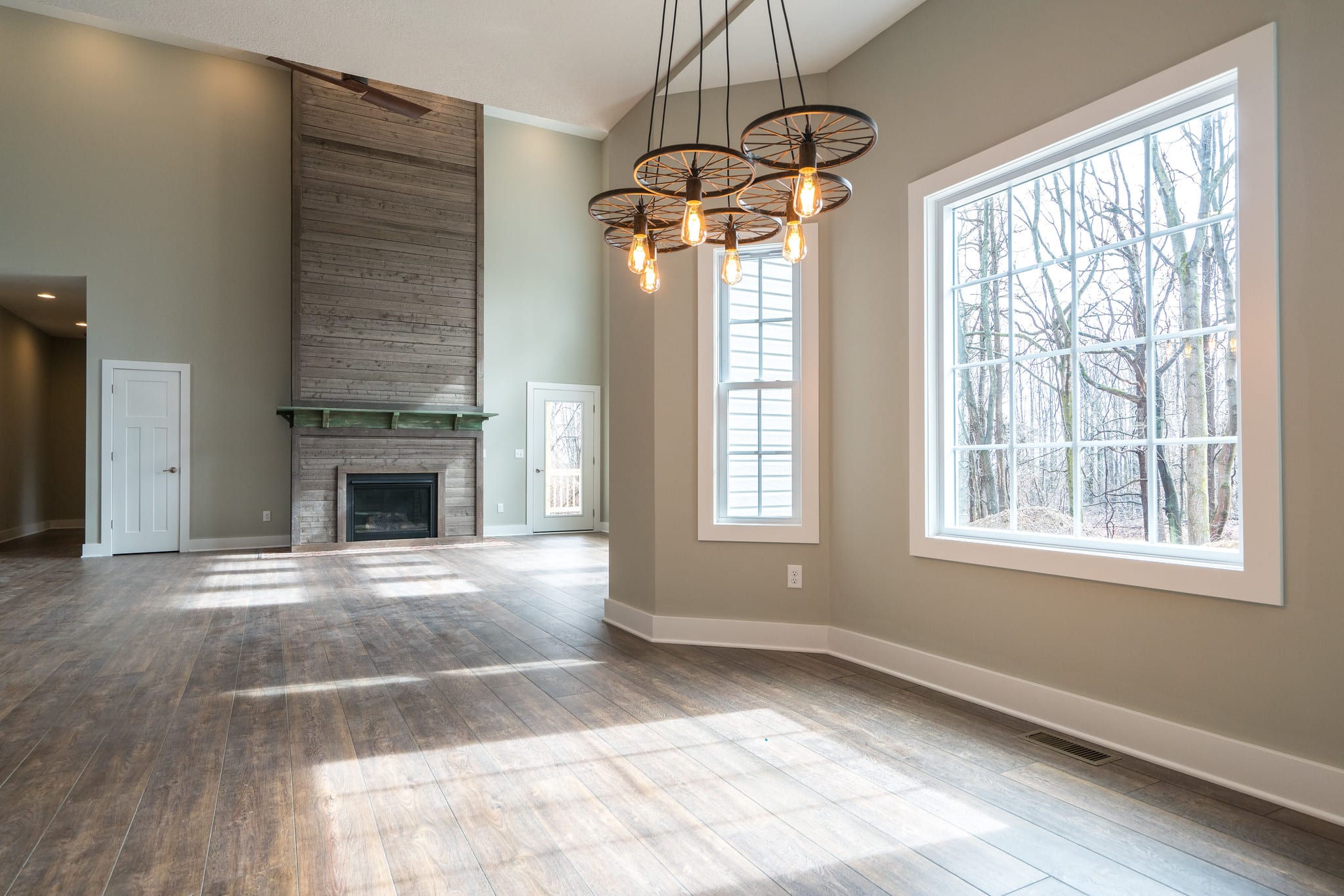 What are your favorite paint colors and why?
I have always considered green to be my "happy color." It reminds me of the tranquility in nature.
What is one of your favorite homes you have helped design and why?
Recently, I aided in the design of an immaculate custom Fairfax. Many of the design implements were inspired by the homeowner's good friends; the gentleman is originally from Egypt, and his wife from Bosnia. The friends' home is constructed of imported sandstone, and white marble touches. This homeowner, in particular, is more traditional to their West Virginia roots, but they implemented design accents inspired by their friends' home and heritage. Exploring all of these options and hearing the stories behind each design decision reminded me of how much I love to travel the world and see the architecture of different geographical regions. I majored in Geography in college, and the majority of my interest lies in the cultural aspects of different regions. It's fascinating how different groups and heritages rely on different products in different ways, also with the materials that are available in different regions. Culture and status play a huge part in many of these materials portrayed. I find it very interesting that some of the materials and design implements of the home represent the many different areas of their lifestyle. The marble tile, brick and stone exterior, and large floor plan reflect the grand appeal of the home they were searching for, whereas the enormous front porch, rich wood throughout the home, and numerous windows to view the stunning West Virginia landscapes represent their "rustic roots" to the culture of their own home.
Where do you get your inspiration from?
My inspiration is grounded in nature; I find myself at peace when surrounded by beautiful countryside. There is something so humbling about witnessing the full cycle of the environment existing beyond mankind's influence, but also to explore the possibilities of what our surroundings supply to our own well-being. A single tree, for example, is magnificent in itself for all it can offer to its surroundings, but can also become the books in which we learn, or even the home in which we build.
How inspiring! Thank you, Megan, for sharing your expertise with us.
Do you have a question for the Design Team at Wayne Homes? Contact us and we'll get back to you!
About Wayne Homes
Wayne Homes is a custom homebuilder in Ohio, Pennsylvania, Indiana, Michigan, and West Virginia (see all Model Home Centers). We offer 50 fully customizable floor plans and a team dedicated to providing the best experience in the home building industry. For more information, Ask Julie by Live Chat or call us at (866) 253-6807.