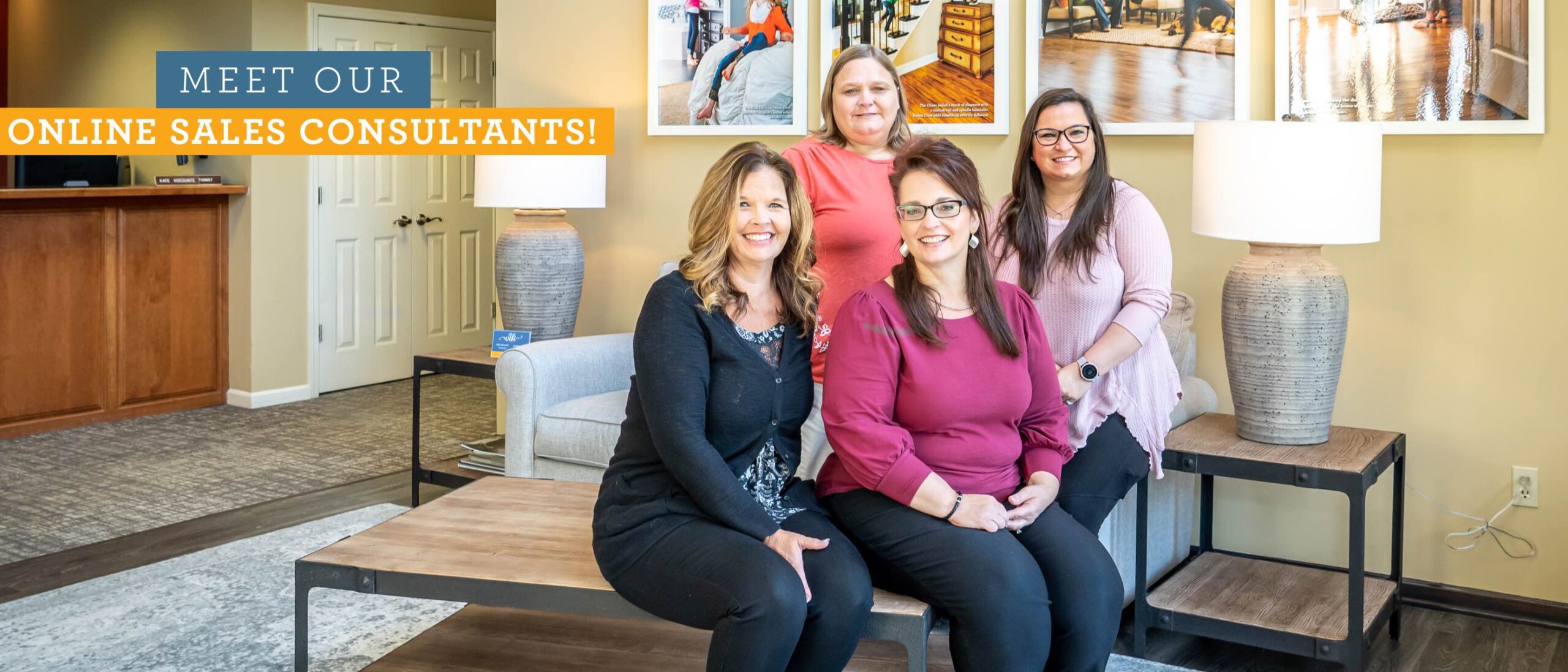 Meet the Team: Online Sales Consultants
At Wayne Homes, we are one big family.
And, like any other family, we are proud of every single member and want to introduce them to all we meet…and maybe brag on them a little. Our Online Sales Team is no different. We are so proud of the impact this team makes on everyone they meet. From that first virtual communication, the Online Sales Team sets the tone for all future communications with Wayne, and they set the standard for what people have come to expect from us–excellence, quality, and friendliness.
Our online sales consultants are Julie Brandon, Michele Roshong, Laurie Kyser, and Ruth McFarland. We sat down with them to ask a few questions to share with you who they are, what they do every day, and why they like being a part of the team.
Julie Brandon

Julie has been an online sales consultant at Wayne Homes for 17 years, so she knows a thing or two about what it takes to have this position. "I take phone calls, respond to online chats, and talk to people about building their new custom home." Our online sales consultants also respond to emails and texts for more information. They keep track of leads and scheduled appointments, to be sure our customers have the best experience. The most common questions Julie gets from leads are about their budgets. "When using our interactive tools to customize their selected floor plan, leads want to know if their selections will work with their budget. The next step to figure all of that out is visiting our model centers to get a custom price quote." Julie loves talking to customers, and we're glad she finds joy in helping people take that first step. "It's exciting to help customers understand what's included and explain the building process to get them started building their new home."
Michele Roshong

Michele has been an online sales consultant with Wayne Homes for almost 10 years. She loves taking customers through the build process. "Don't be afraid to ask questions. That's my #1 advice. The building industry is always changing and some items you thought you had answers to may have changed." Her next best advice? To have patience and trust the process. "We at Wayne Homes are a family and are all there to help and guide our customers along the way. Be patient, but also be excited! You're picking out the details of your dream home!"
Ruth McFarland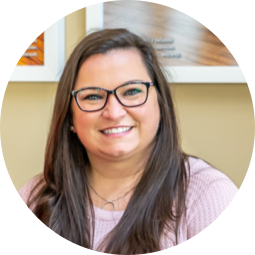 "We start the day with any inquiries that came in when we were offline. We try our best to get to them as quickly as possible. We make sure the first contact if they choose to contact us this way, is a positive one." The online sales consultants have a wide range of tasks they do each day, but the best part is that they work so well as a team. "If anyone needs anything or have ideas on how to make things go smoother from online to the model center please let us know!" You heard it here–contact the OSC team through our Contact Us page and let them know. And Ruth's best advice for new customers is to get as much information as possible, so go ahead…ask away!
Laurie Kyser

Laurie has been with Wayne Homes for over 10 years, and she's done a lot in her time with us. "I've been a Customer Care Associate, Production Administrator, and Production Expeditor, and now I work on the online sales consultant team. These roles taught me about the necessity of following up, even if it is just to tell someone you are still working on their issue. All customers are important." We couldn't agree more! Fun fact about Laurie: her daughter also works at Wayne Homes. "I love Wayne Homes enough to refer my daughter Kerrie. Kerrie has worked in Accounting and now in Estimating." We love that Laurie's passion has become a family affair.
Since our online sales consultants know a lot about our homes with countless hours discussing them with customers, it's only right we share their favorites with you and why!
Each OSC's favorite floor plan:
Julie: The Somerville. "I love the simplicity of the layout, first-floor owner suite, and the size of the home (less to keep clean!).
Michele: The Franklin. "I love the open floor plan!"
Ruth: The Somerville or the Jamestown. "I love the Somerville's porch, and the Jamestown has all the things that I would want–a walk-in pantry and I would move the laundry upstairs."
Laurie: The Stanton or the Montgomery. "In the Montgomery, I like the split bedroom design, as well as the flexibility of some of the rooms. But, the double island in the Stanton, is absolutely ideal."
Thank you to our online sales consultants for sharing their stories and expertise!
Do you have a question for one of our online sales consultants? Contact us! They are looking forward to hearing from you.
---
About Wayne Homes
Wayne Homes is a custom homebuilder in Ohio, Pennsylvania, Michigan, and West Virginia (see all Model Home Centers). We offer over 50 fully customizable floor plans and a team dedicated to providing the best experience in the home building industry. For more information, Ask Julie by Live Chat or call us at (866) 253-6807.