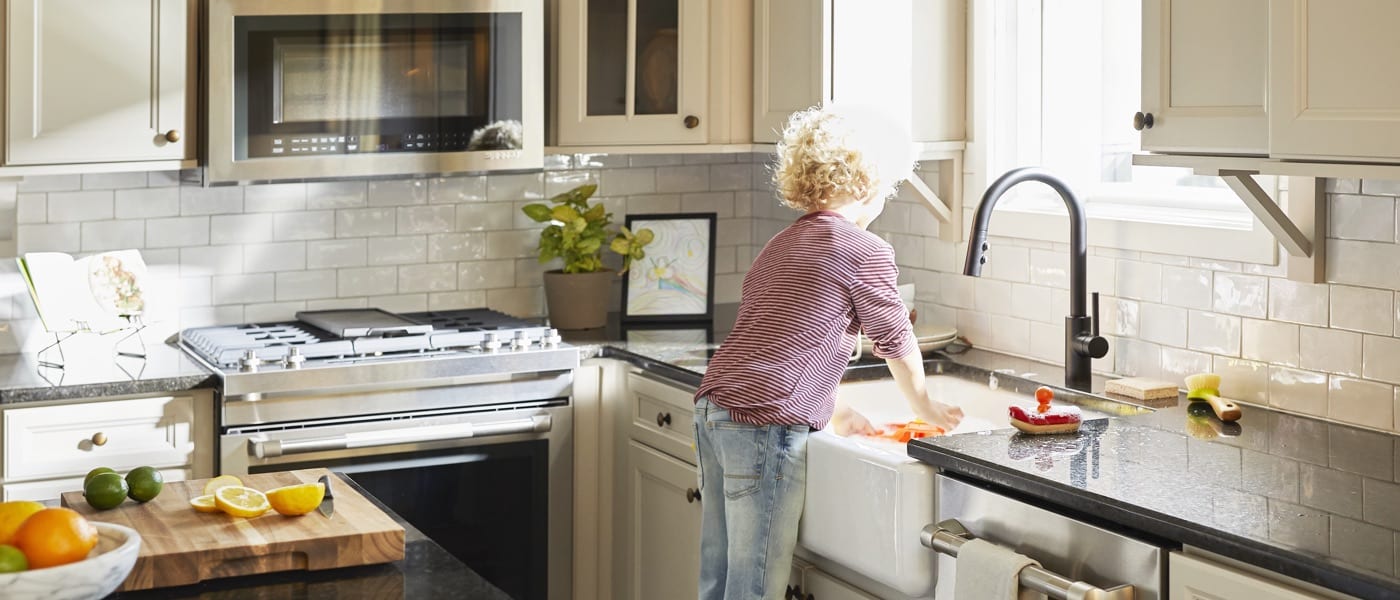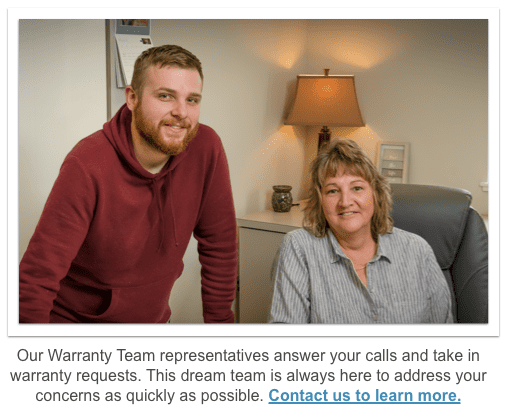 One of the greatest perks we offer our customers is the ongoing support our warranty provides. Our 2-Year Fit and Finish Warranty and our 10-Year Structural Warranty combine to give you exceptional coverage on your new Wayne home. But, the magic really happens when you have an amazing team behind the warranty, helping you with any problems that may arise after construction is complete.
Our Customer Care team includes Cody, Jeanne, and Lori. These are the representatives that answer your calls and take in warranty requests. This dream team is always here to address your concerns as quickly as possible. Once they get the request, the team works with our Warranty Managers and trade partners to go out and work on the issue.
Meet Our Warranty Managers:
Jarod Martin – Ashland, Sandusky, and Akron-Medina
Bryan Bailey – Portage and Akron-Medina
Jason Sherburne – Newark
Eric Mumaw – Belmont
Nick Weber – Bowling Green, Hartland
Jim Oliver – Pittsburgh
The Warranty Managers know the warranty process like no other, and they know the importance of great customer service when something goes wrong.
As Bryan Bailey says, "Let's face it – if someone calls in for a warranty claim they're not calling because they are having a good day. It's rewarding for me to go out and ease the homeowner's mind that Wayne Homes will be taking great care of them and resolving the issue."
One of the great things about the Wayne Homes Warranty Team is that they are willing to help, even if it's just to talk you through an issue you're experiencing.
"I am able to help homeowners by either getting their concerns in the right hands, getting them pointed in the right direction or simply help walk them through it," Cody says. Think of the Warranty Team as your personal home help hotline.
The team prides itself on having the answers…and if they don't have the answer, they'll find someone who does. When our homeowners are happy, so are we. As Jeanne puts it, "I believe that from the beginning stages to the end product that everyone at Wayne Homes is invested in producing a quality product and a happy homeowner."
We think of our homeowners as a family, and those ties don't come with expiration dates. That's why we invite homeowners to call us for advice even after warranties have ended. Whatever the issue and whichever warranty applies, it's as simple as calling Wayne Homes Customer Care at 800-576-3486 or completing our online warranty service request form.
Want to get all the details on our amazing warranty? Contact us and we'd love to give you the scoop.
About Wayne Homes
Wayne Homes is a custom homebuilder in Ohio, Pennsylvania, Michigan, and West Virginia (see all Model Home Centers). We offer over 50 fully customizable floor plans and a team dedicated to providing the best experience in the home building industry. For more information, Ask Julie by Live Chat or call us at (866) 253-6807.