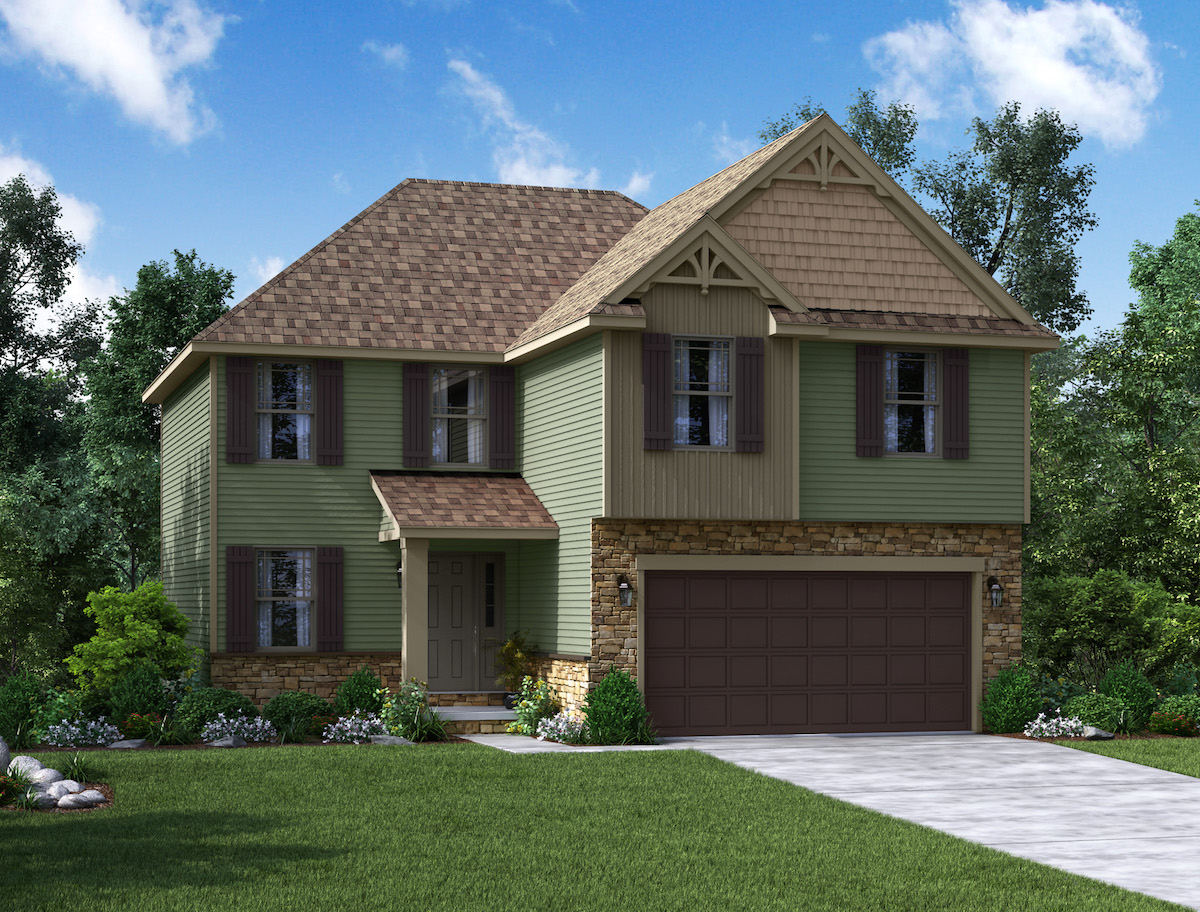 Updating the Essex floorplan to better serve your family's needs
Building homes could be considered a "classic" profession. There's a lot of tradition and style to be taken into consideration, especially when designing the "elevation," or facade, of a home. Sometimes tried and true is best, and it's not a good idea to try and fix what isn't broken.
That doesn't mean, though, that you can't take the time to create thoughtful and useful updates to your home, ones that add to its look in a positive way. We aim to do that through elevation refreshes. They aren't necessarily complete overhauls, and still retain the best parts of what makes each elevation great. But, they give us a chance to introduce new, different, and sometimes more modern touches to your future custom home.
Our Essex floorplan (a lovely 3-bed, 2.5 bath with a 2-car garage) elevations recently got a refresh, and we want to share what those updates look like. Here are the details!
In our Classic Essex elevation, we added a roof that includes a 8" post over the stoop on the front of the home. In our Family elevation, there's now a full porch instead of a covered stoop, and the roof pitch has changed from 5/12 to 6/12. We've added a stone wrap for a classic, natural look to the front of the home, and a double reverse gable over the garage for an added touch of elegance.
In addition, we're introducing the Craftsman and Homestead elevations to this custom home floorplan, and are discontinuing the Legacy and Tradition elevations in order to focus on these updates. In addition, we're adding these options:
12'x14' Rear Covered Porch
48" Island
48" Island with Eat Ledge
Tall Windows at fireplace
1st Floor Laundry
Rail and Spindles on 1st and 2nd Floors
Linen Cabinet in Main Bath
Double Vanity in Main Bath
2nd Floor Laundry Closet
Phew – that's a lot of choices! We wanted to add these options in order to make your custom home creation process even more custom than it already is. With these options, plus what is already available, we know you'll want to visit (or revisit) the Essex for you and your family.
Ready to get planning your custom home, complete with all these new possibilities? We wanna talk, so get in touch now!
About Wayne Homes
Wayne Homes is a custom homebuilder in Ohio, Pennsylvania, Indiana, Michigan, and West Virginia (see all Model Home Centers). We offer more than 40 fully customizable floorplans and a team dedicated to providing the best experience in the home building industry. For more information, Ask Julie by Live Chat or call us at (866) 253-6807.