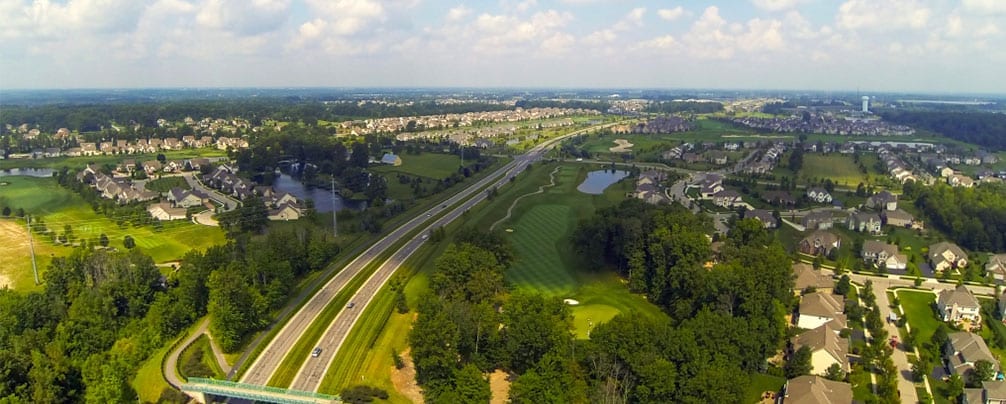 Where to Build New Homes in Ohio
The first step to building your dream home with Wayne is finding the right land! We are breaking down the hottest areas to build across each of the four states we build in: Ohio, Pennsylvania, West Virginia, and Michigan. First up: the Buckeye State, Ohio!
Before we dive into where you want to live, take a look at our Guide to Finding Land. It has some great tips on how to find the perfect piece of land for your future home. We know there are a lot of considerations that go into the land-finding process. It's not always easy to know what to look for, or even where to start looking. You have to take a lot of information into account, including distance to work, school district ratings, walkability, access to the amenities and resources you and your family needs, and a lot more.
One other resource we have, in addition to that post mentioned earlier, is our Neighborhood Finder tool. It can be a great resource for those customers of ours looking to find the perfect piece of land for their future home. We build homes in lots of different areas, including several neighborhoods in Ohio. For those families looking for a great neighborhood with available land in the Buckeye State, we've got you covered — here are our top picks for the most desirable areas in the state.
---
Building New Homes: Central Ohio

Columbus, Ohio, is a popular place to build for many reasons, but here are some of the biggest perks of living in Columbus.
The biggest upside of Columbus, OH: Low cost of living and strong job market, according to Bankrate.
Columbus was in the Forbes Best Places to Retire 2020

Cost of living 15% below the national average
Abundant doctors per capita
Good air quality
No state tax on Social Security earnings, no state estate/inheritance tax

Wayne Homes' top sales counties are Licking, Delaware, and Fairfield (All counties surrounding Columbus, Ohio)
Abundant job opportunities: (Facebook, Google, and Amazon have all built locations in Licking)
Five of the six fastest-growing counties from 2000 to 2018 are in central Ohio, led by Delaware County with 86% growth, followed by Union 41%, Fairfield 27%, Franklin 23% and Licking.
---
Building New Homes: Northeast Ohio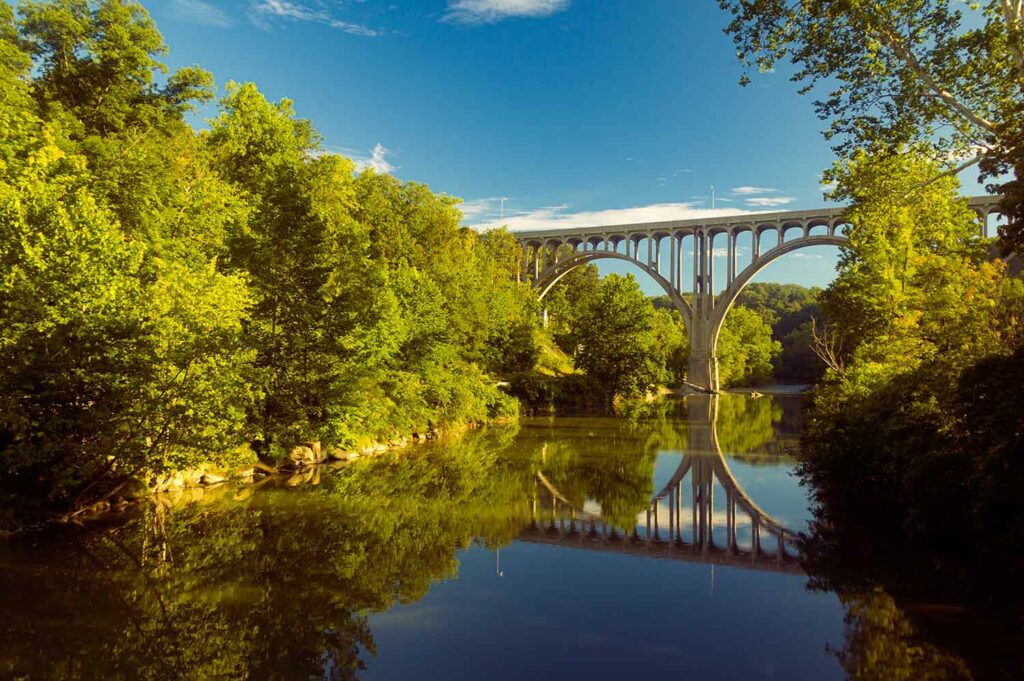 The biggest perk of living in the Akron and Cleveland areas of Ohio: Great schools and strong property values.
Top Sales Counties – Stark (Canton area), Summit (Akron area), Portage (between Akron and Youngstown), Medina (Near Akron and Cleveland), and Lorain (close to Lake Erie and not far from Cleveland)
Kayla Diezman, Akron-Medina Sales Manager, says there is a lot to love about Medina county.
"Medina County is hot because it historically has maintained high property values due to great school systems. Additionally, Medina county is mainly farmland and flat, so there are rarely land issues when building. Lot sizes are ideal, most sellers are starting at 2 acres in township-style settings, but there are still subdivisions for homeowners who desire the community feel."
Spotlight on Summit:
Kayla says, "Summit County is an ideal location due to its proximity to Akron/Canton and Cleveland. Additionally, some locations are offering tax abatements upwards of 15 years to rebuild and improve some of the older neighborhoods. This incentive results in substantial savings to the homeowner. The downfall of land in Summit county is that it is hard to come by, and if you do find land, it's usually a tighter lot."
Young Professionals Love Portage:
Sara Judge, Portage Model Center Sales Manager, says, "Portage County was rated one of the best counties for young professionals by Niche.com. It is a great place to raise a family in a rural setting but still close to Akron, Cleveland, and Canton. It is known for excellent school systems with competitive sports including Kent State University, Hiram College, and Bio-Med Science Academy. There is lots of land availability at more affordable prices than in some surrounding counties. Portage County was also voted one of the Healthiest Counties in Ohio in 2021 by USNews.com."
---
Building New Homes: Northwest Ohio

Wood County is right between Toledo and Findlay, with job opportunities in both cities, making it a great choice to build in.
Niche.com ranks Wood County as #9 for Best Counties to Live in Ohio, #13 for Best Counties for Young Professionals in Ohio, and #14 for Best Counties for Families in Ohio
Wood County is the top sales county for Northwest Ohio
Dana Rider, Bowling Green Model Center Sales Manager, says, "We often have couples (as customers) where one works in Findlay and the other works in Toledo. Wood County is a great middle-ground for building and living. I-75 is also right in the center of Wood County. It is easy to access the interstate from any part of the county. Our Model Center is also in Wood County.
There are many spots in Ohio worth looking at for your future home, but these areas should give you a great place to start! We're very familiar with the entire Buckeye State, so don't hesitate to reach out if you have any questions about any Ohio-based neighborhood.
---
Ready to find some land in Ohio to build on?
We can help! Contact us, and we can provide you the resources you need to get started on your path to home.
---
About Wayne Homes
Wayne Homes is a custom home builder in Ohio, Pennsylvania, Michigan, and West Virginia (see all Model Home Centers). We offer more than 50 fully customizable floorplans and a team dedicated to providing the best experience in the home building industry. For more information, Ask Julie by Live Chat or call us at (866) 253-6807.