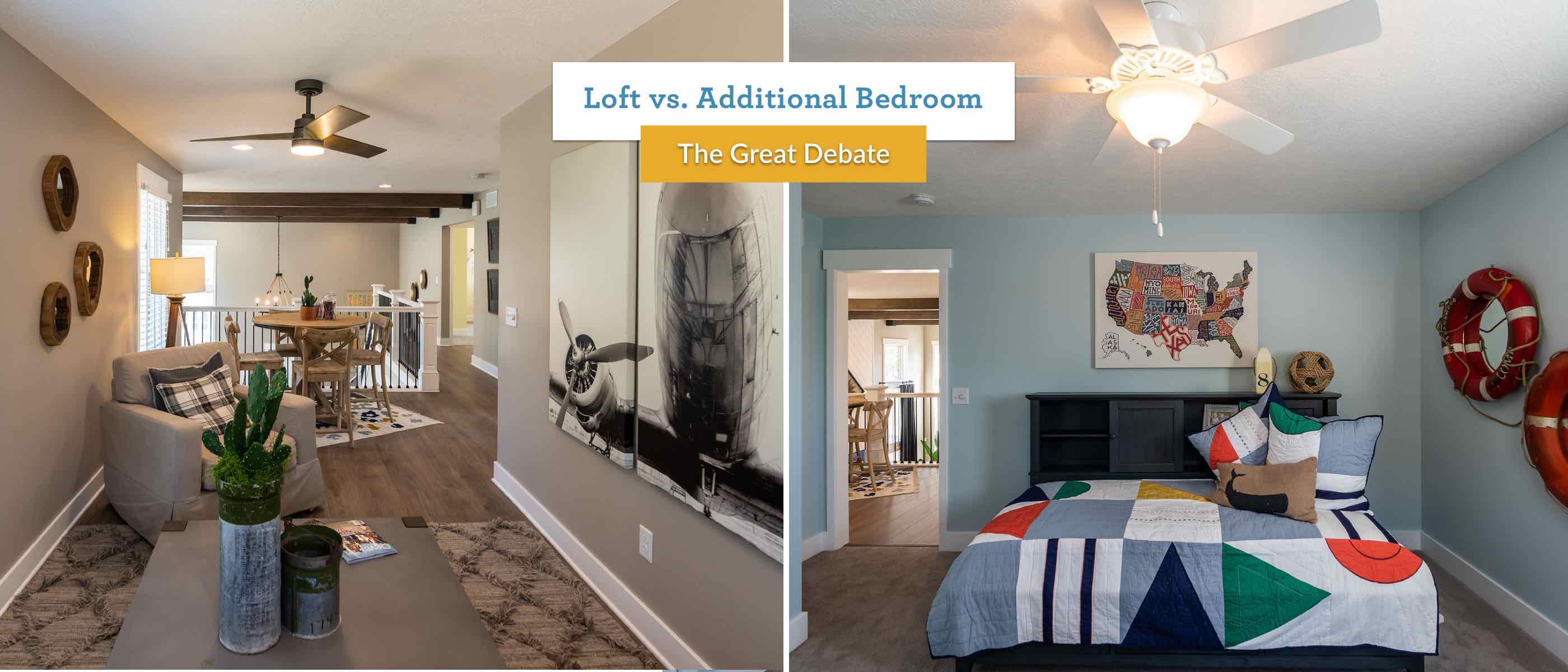 The Great Debate: Loft vs. Additional Bedroom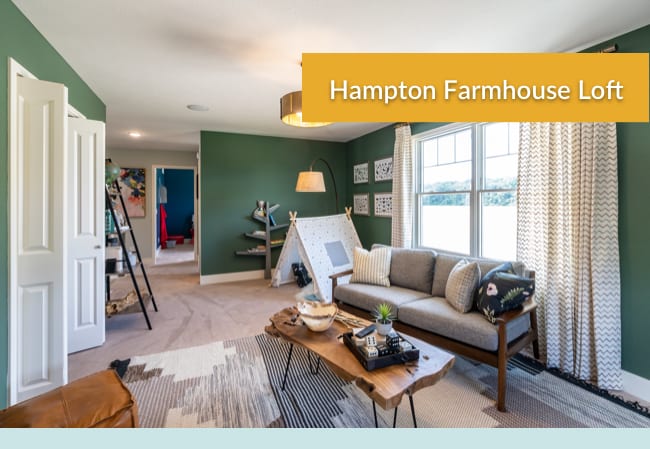 Extra space. It's one of the top reasons for buying or building a new home. But, when it comes to bonus spaces, which is better: a loft or an additional bedroom? There are pros and cons to each, so let's take a look at both in this Great Debate.
Loft
Pros:
Lofts lend themselves to community spaces–could be a game space (with a pool table) or additional entertainment space (TV room) that guests would use
A loft makes a great playroom because it is visible from the great room, so you can keep a close eye on the kids
Less expensive to create a loft space than a bedroom (no closet or walls to pay extra for!)
Can have a pull-out couch for guests that can serve as double duty for a rec space
Cons:
No privacy–would need to add a door/walls/closet for bedroom conversion
Without walls sounds can carry easier, especially with vaulted ceilings, making a loft not as good for an office space or quiet area
Can't count the space as another bedroom, which can lower the home's resale value
Additional Bedroom
Pros:

There's nothing you can use a loft for that you can't use a bedroom for as well (home office, kids' playroom, etc.)
You can close the door to hide any messes, and it is more private than a loft
Private guest bedroom–guests can enjoy a sleeping area that is private rather than a space you can see from the great room
Adds more value to your home for resale
Cons:
Not as easy to see what kids are doing if you use this space as a playroom
Can be less comfortable when used as a game room or den…guests are typically drawn to open spaces when congregating at friends' homes
More expensive to create
Still unsure which you prefer? What it comes down to is how many bedrooms you need for the number of people living with you, and what you will be using the spare room/loft for.
Take a look at these great floor plans that offer a loft or additional bedroom space for inspiration:
If you're itching for more space in your home, contact us! We're looking forward to customizing a floor plan that has space for everything and everyone you love.
---
About Wayne Homes
Wayne Homes is a custom homebuilder in Ohio, Pennsylvania, Michigan, and West Virginia (see all Model Home Centers). We offer over 50 fully customizable floor plans and a team dedicated to providing the best experience in the home building industry. For more information, Ask Julie by Live Chat or call us at (866) 253-6807.