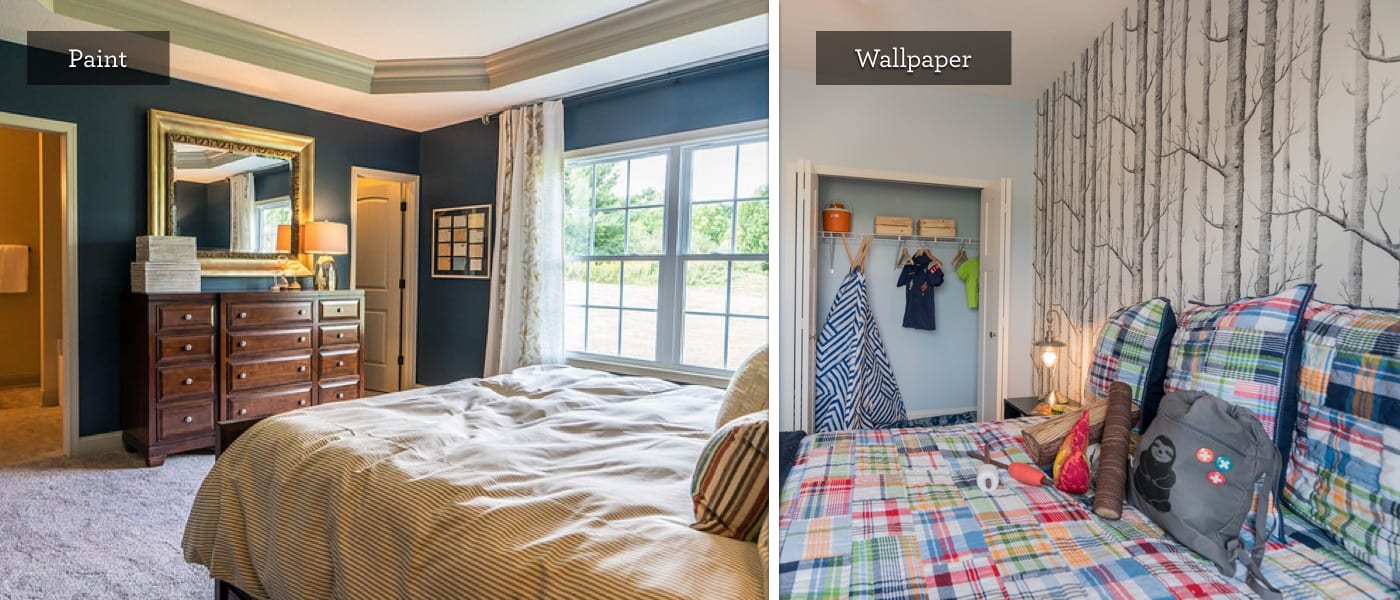 The Great Debate: Paint or Wallpaper?
To paint or wallpaper, that is the question. For many homeowners, the answer may be…both! There are certainly pros and cons to each wall covering, so we are breaking down all the info you need to decide which you will choose.
Paint
Pros
A wide variety of colors to choose from
Easy application
Can re-paint at any time
Different finishes can make clean up easy
Can be very affordable
Cons
Although easy to paint, you must be precise with trim to ensure a professional-looking finish
Depending on the color, can sometimes take 3+ coats of paint to get adequate coverage
Wallpaper
Pros
Brings a dramatic accent to a room
Like having a mural – work of art
Many professional designers design wallpaper, which creates a high-end style for a small price
A wide range of colors and patterns
Cons
The application can vary depending on the product – often requires precision and a professional to get it right
Not as easy to change, so make a choice you will love for years to come
A wide range of prices, however, wallpapering large areas typically costs more than painting
Consider the Space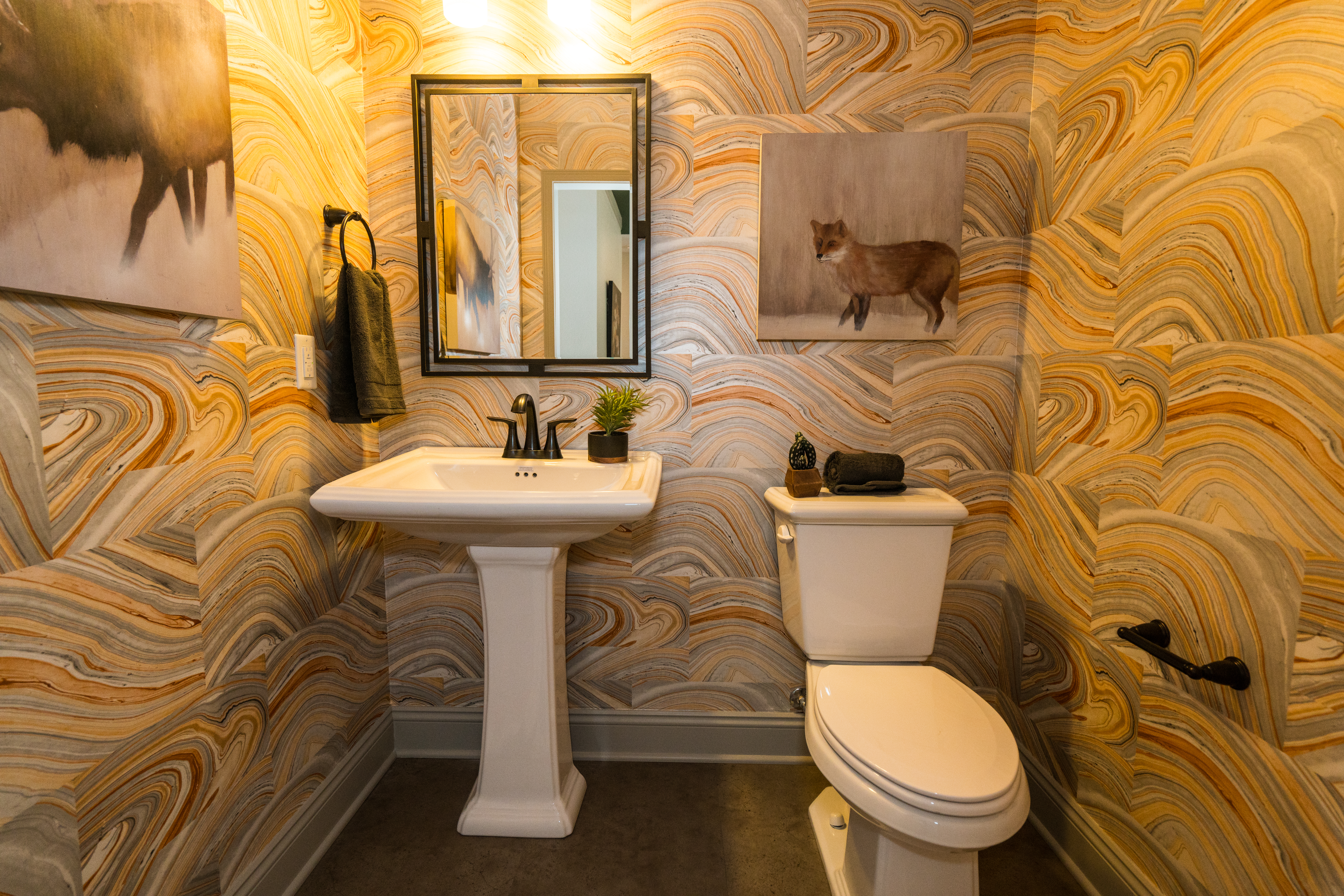 You may want to reserve high-impact wallpaper for a small space, such as a powder room, or for an accent wall in a bedroom. It is a wise choice to use paint over wallpaper in full bathrooms, due to the moisture generated by baths or showers, which can cause wallpaper to peel. It is also smart to choose paint for areas that may be prone to messes, such as the kitchen or playroom. Paint – especially satin or semi-gloss finishes – makes it easy to wipe away messy handprints or splashes from whipping up your latest culinary delight.
A Pattern of Stylishness
Patterned wallpaper has made a big comeback. Patterns can create a mood or develop a room's theme with just one wall. For example, this wall of aspens make this kids' bedroom feel like a wooded forest. With accents like a lantern and teepee, your kids will feel like they are headed to the woods to camp out. In a powder room, you can feel the full impact of a totally wallpapered room without being visually (or financially) overwhelmed.
How to Choose?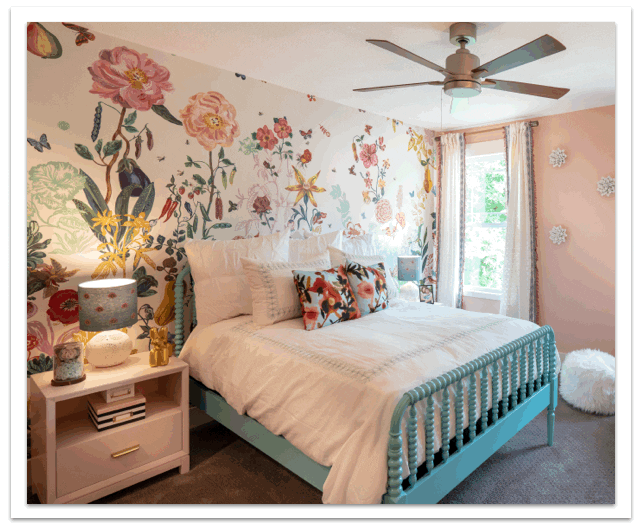 Need more info on wallpaper? Check out our Tips and Tricks for Using Wallpaper. Once you've decided where you'd like to have wallpaper and where you'd like to paint, get your color cues from our 2019 Color Trends report and inspiration from our photo galleries. And remember to have fun making your home uniquely yours!
Do you need help deciding what to use in your Wayne home? Contact us with your questions, and someone from our Design Team can help.
About Wayne Homes
Wayne Homes is a custom homebuilder in Ohio, Pennsylvania, Indiana, Michigan, and West Virginia (see all Model Home Centers). We offer nearly 50 fully customizable floor plans and a team dedicated to providing the best experience in the home building industry. For more information, Ask Julie by Live Chat or call us at (866) 253-6807.