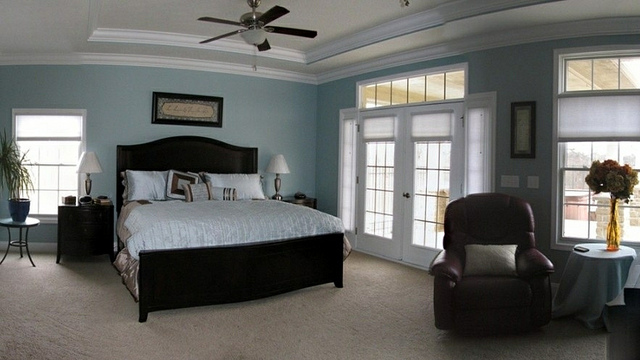 Wayne Homes is Celebrating our 40 year Anniversary with Ideas to Help You Create a Beautiful Home
Wayne Homes is celebrating our 40th Anniversary as a choice custom home builder, and we're still true to our initial commitment to our customers. Over forty years ago, we pledged to be the kind of home builder you can trust with your family's biggest financial decision. Thousands of custom homes later, we are enthusiastically recommended by our customers. We're honored to be named the Best Builder in America by our peers. Not only our customers, but also our custom home building industry has a positive view of Wayne Homes. Thank you for over 40 great years, and here's to 40 more, and beyond!
Custom home design is one of our specialties, as well as making the process affordable and fun. Over the years, we've come across nearly unlimited ways to customize your home. Today we'll focus on two favorite rooms to decorate: the den and the master suite.
Master Suite
1. Tray ceilings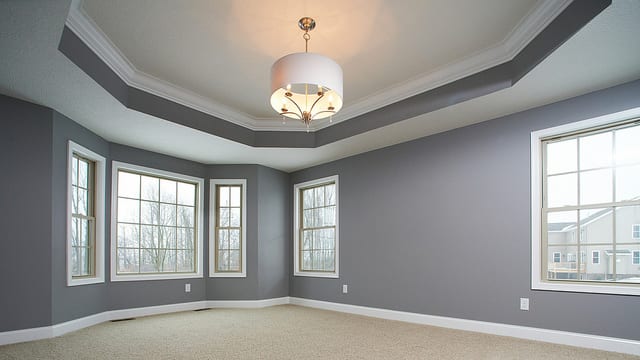 Tray ceilings add height and drama to a bedroom. It's a popular high-end touch that conveys a sense of elegance. Some customers further enhance tray ceilings with up-lighting in the tray bulkhead.
2. Dual vanities in the bathroom
Who needs more space in the bathroom? We all do! Create two separate vanities for him and her, so there's optimal counter space for everything you need. In this customized master bathroom, the "her" vanity includes extra area to sit and get ready. The vanities are separated by a spacious corner bath.
3. Private patio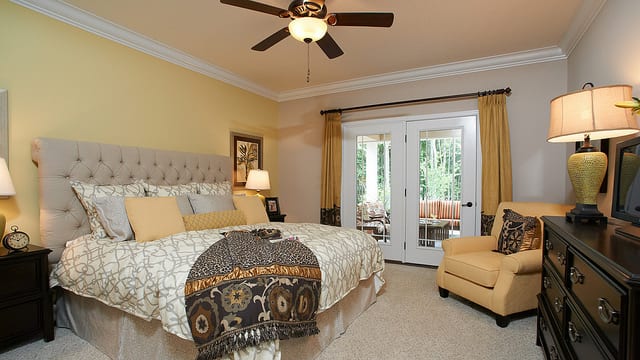 Designing a patio off of your master suite allows you to privately enjoy nature. Wake up to nature with a cup of coffee or take your tea as you enjoy the evening sunset. Consider screening your patio in for year around comfort.
Den
1. French doors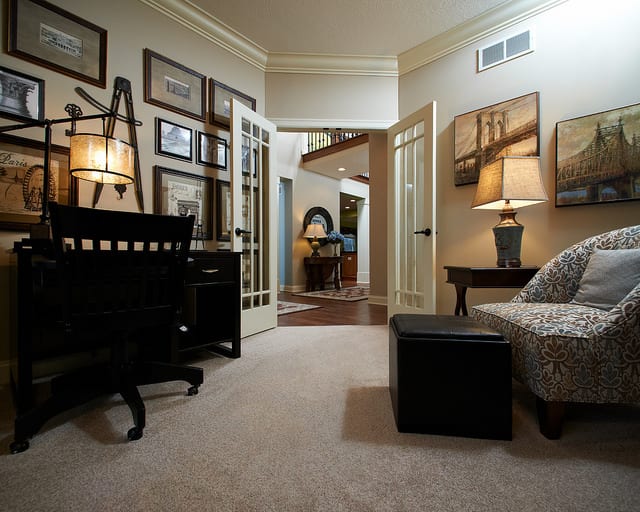 Make your den inviting with a set of French doors. French doors add a sense of spaciousness to smaller rooms, like dens. Also, French doors minimize noise.
2. Big windows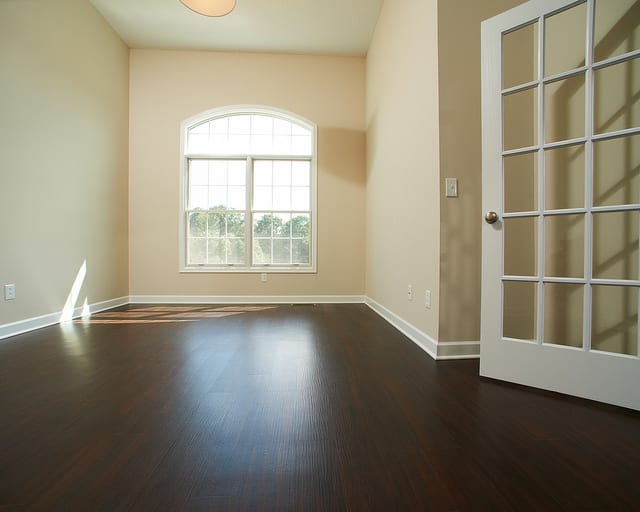 Add maximum lighting to your room with huge windows. Windows can also make the small den feel roomier.
3. High ceilings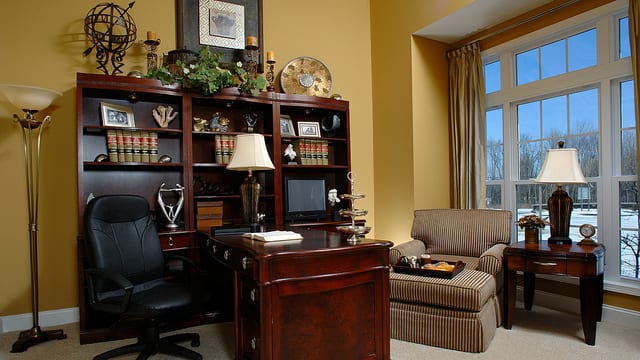 Another way to make dens feel spacious is to heighten the ceiling. High ceilings remove the cave-like quality of small rooms, and makes the den a wonderful option for a home office, or a guest bedroom.
Those are just some of the nearly endless ways you can customize your home. Check out all of our customizable plans.
If you have any questions, Ask Julie, our online sales team, by Live Chat, or call us at (866) 253-6807.
About Wayne Homes
Wayne Homes is a custom home builder in Ohio, Pennsylvania, Indiana, Michigan, and West Virginia (see all Model Home Centers). We offer nearly 40 fully customizable floor plans and a team dedicated to providing the best experience in the home building industry. For more information, Ask Julie by Live Chat or call us at (866) 253-6807.