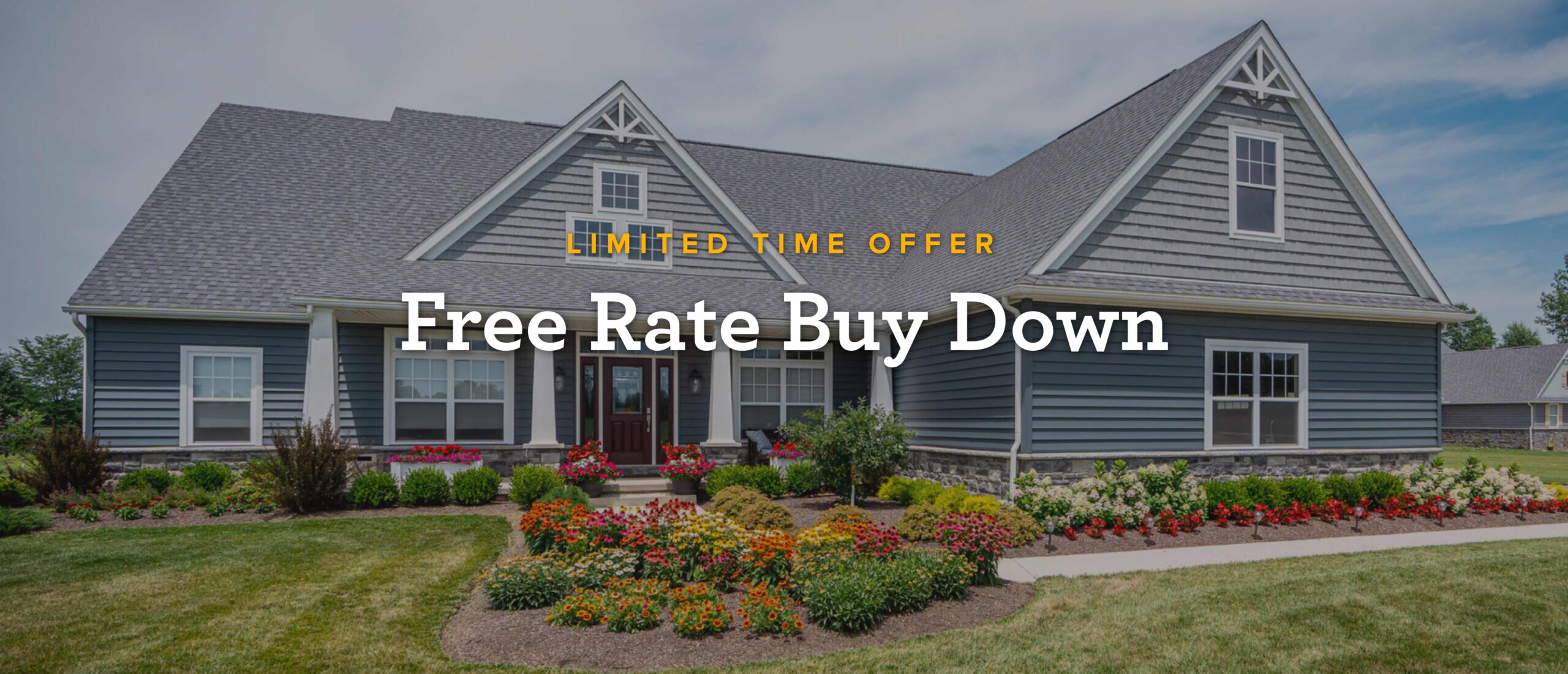 Wayne Homes' New Rate Buy Down Option
Limited Time Offer: Wayne Homes FREE Rate Buy Down
We understand that current interest rates are the biggest concern when considering building a new home right now. The good news is we have a great financing solution that can lower your rate, and make building your new Wayne home more affordable.
Interest rates have been creeping up since the summertime. And, while everyone hoped the rates would come back down, that has not been the case. Higher interest rates can really affect affordability when buying or building a new home. That's why we worked with our lending partners to find a solution to the rising interest rates.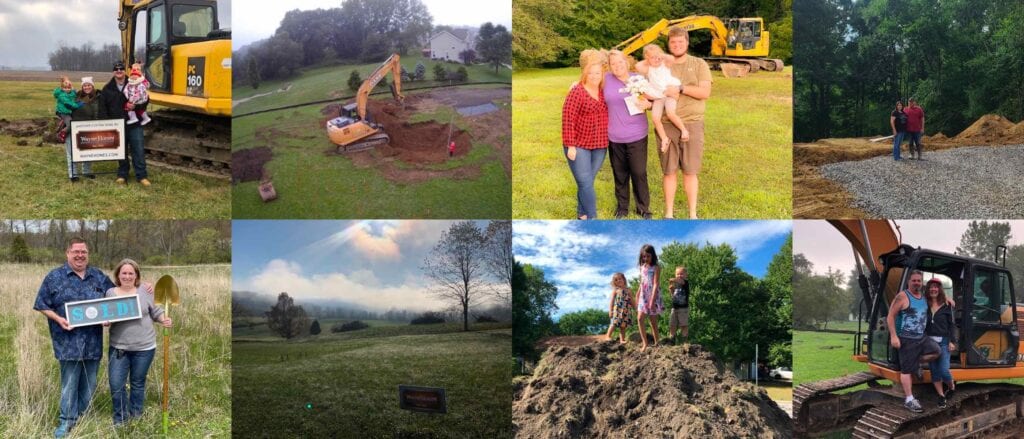 Our preferred lender, Premier Bank, has an option for Wayne Homes to buy your rate down up to 2%.
What does that mean?
Essentially, Wayne Homes will put down an extra amount of money up front to "buy" a lower rate for you. If you act fast, it can save you hundreds–even thousands–a month on your mortgage payment! There are add-ons to the rate buy down that have put some of our clients at just under 6%, which can make a huge difference in your monthly payment.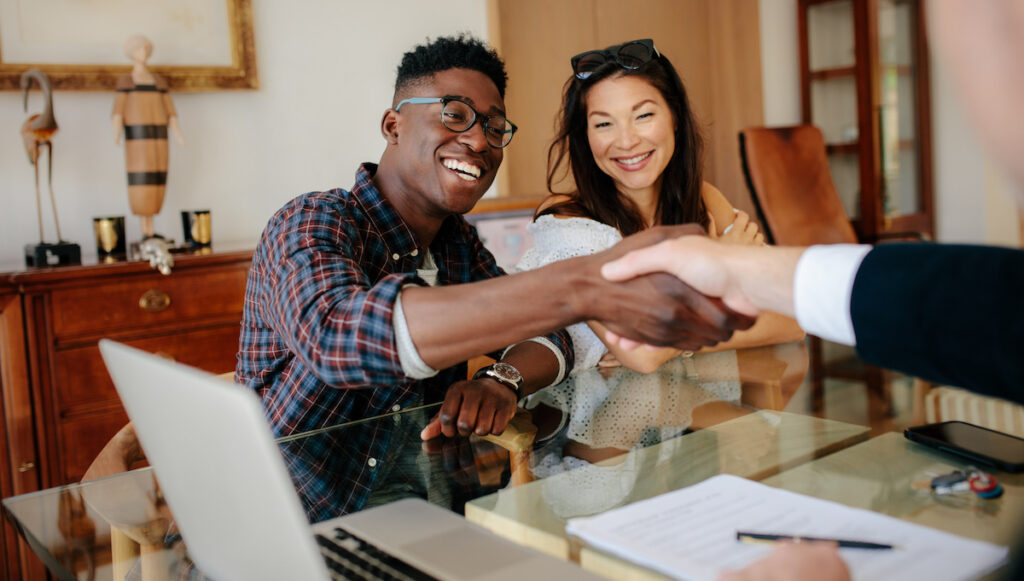 You can receive a temporary reduction on your interest rate by either paying a small amount or the builder/seller paying that as a buyer incentive. Wayne Homes is offering up to a 2/1 buy down. A 2/1 buy down allows the borrower's rate drops by 2 percentage points in the first year of the mortgage and by 1 point in the second year. By the third year, the chances are rates will have reduced and you are free to refinance to that lower rate.
Premier Bank has a soft pull credit application, which will not affect your credit, so there's no risk to apply and see what you qualify for!
Premier Bank is happy to run the rates for you so you can get a clear picture of what you will pay, after you complete a quote on your new custom home from Wayne.
Wayne Homes also has great partnerships with Huntington and First Signature Lending, which provides primarily FHA and VA loans.
The teams at Huntington and First Signature will also work with you on a rate buy down, which is a great way to reduce your monthly payment and interest expense on your new home. And, if you qualify for an FHA or VA loan, you also may qualify for a lower down payment.
If high interest rates have been stopping you from making a move on building a new home with Wayne, please reach out.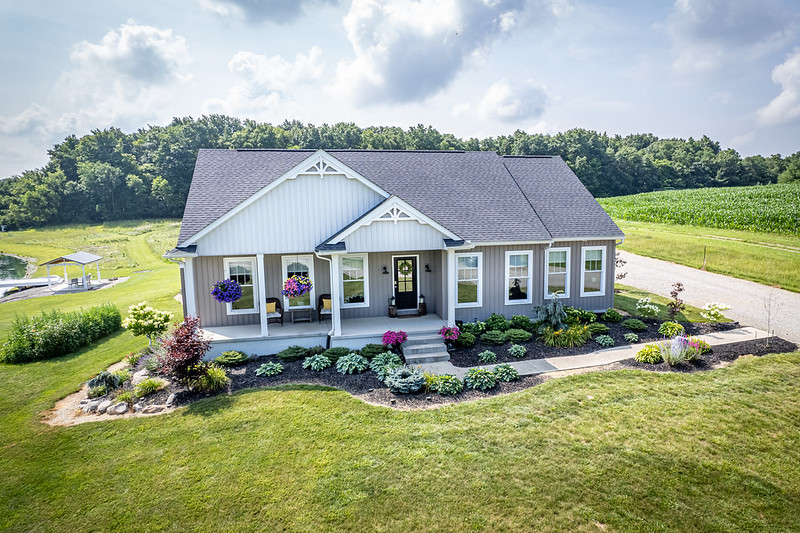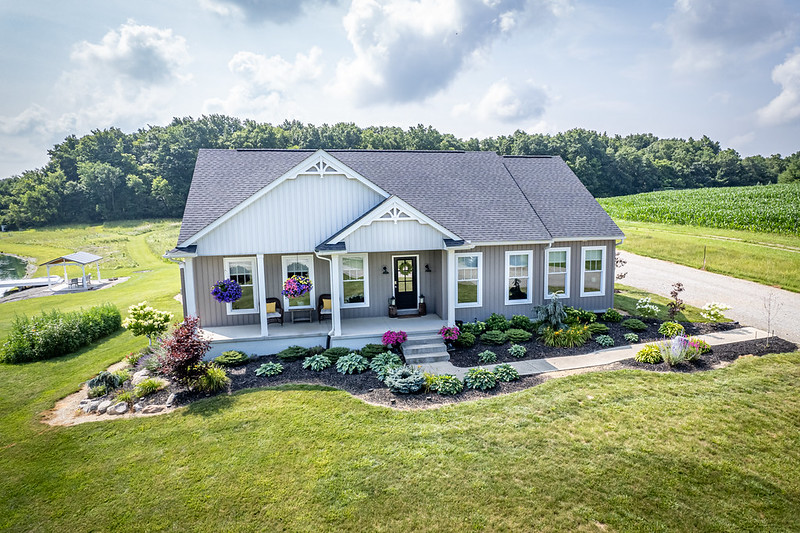 There's no commitment or strings attached to see what the numbers would be, and it could put you in an excellent position to get the home you want now at a great price. After the rate buy down period expires, you can refinance to a lower interest rate.
In a new construction situation, there is no seller, so the buyer typically purchases the rate buy down. At Wayne Homes, we know an interest rate buy down is an amazing option to reduce your monthly payment and we're happy to contribute to buying down your rate as your incentive if you sign a Purchase Agreement with us.
That's right–if you come see us and move forward with buying your new Wayne home, we'll cover the cost of the rate buy down for you! This puts you in charge and makes this current housing market work for you.
Why wait? Get in the home of your dreams now, at the rate you want! Contact us to get started.
---
About Wayne Homes
Wayne Homes is a custom homebuilder in Ohio, Pennsylvania, Michigan, and West Virginia (see all Model Home Centers). We offer more than 50 fully customizable floorplans and a team dedicated to providing the best experience in the home building industry. For more information, Ask Julie by Live Chat or call us at (866) 253-6807.
Disclaimer: The details of this blog are accurate as of the publish date, but are subject to change.