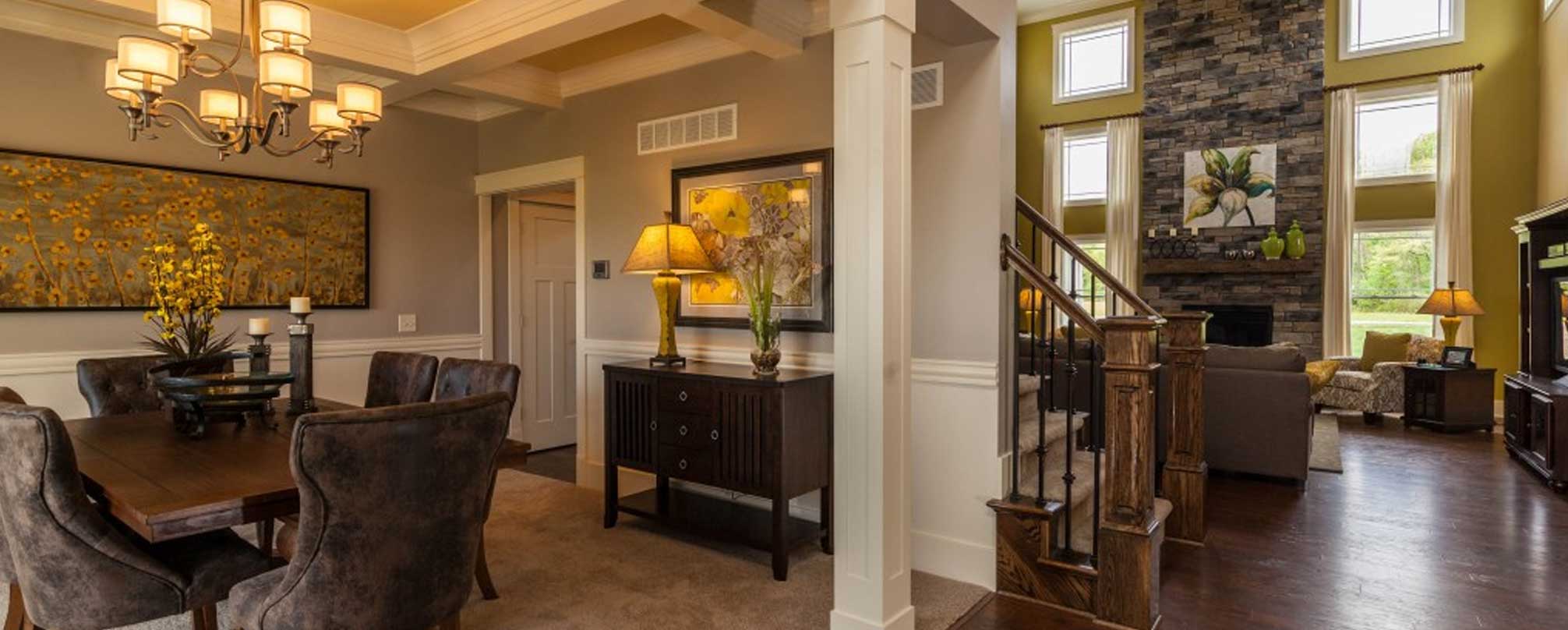 Our Bowling Green Covington gets a shoutout!
Our team wakes up and comes to work every day knowing they're making a difference. They know they're working for a company that cares about quality, lasting homebuilding practices. Wayne's been at it for decades, and that kind of last power only comes from creating an organization that operates with integrity.
We might know that, of course, but being noticed by an outside party for it is never a bad thing. That extra validation is just the icing on the cake!
That's why we're excited to note that we've been given a pretty great shoutout in a recent Metrie blog post, all about stunning ceiling designs. You might remember, we recently won an award in a Metrie contest as well — People's Choice, no less!
Metrie creates some excellent, high quality products, products we're proud to feature in our homes and models. Each Metrie collection is inspired by different architectural styles, carefully adapted to work with the most up to date decorating styles and trends. That can range from shabby chic to art deco and everything in between.
Metrie had this to say about the ceiling design in our Bowling Green Covington model:
"If you're wondering if you can add color onto your ceiling, you can. This design by Wayne Homes is wonderfully accessible and warm. We love this home because it masterfully showcases three of our Then & Now Finishing Collections: Very Square, French Curves, and Fashion Forward. The details are bold, but softened by the warm yellow paint used in the space, creating an elegant but non-traditional look. This detail creates the perfect spotlight for a dining table."
Our team at Bowling Green works exceptionally hard to ensure our model homes are always in tip top shape, and they frequently update them to reflect the latest trends and styles. Getting such a great shoutout from Metrie is definitely a feather in our cap! Check out the post for yourself for some stunning ceiling design inspiration.
Want to come see the Bowling Green Covington – and its gorgeous ceiling – for yourself? Give us a shout, or just stop by!
About Wayne Homes
Wayne Homes is a custom homebuilder in Ohio, Pennsylvania, Indiana, Michigan, and West Virginia (see all Model Home Centers). We offer more than 40 fully customizable floorplans and a team dedicated to providing the best experience in the home building industry. For more information, Ask Julie by Live Chat or call us at (866) 253-6807.