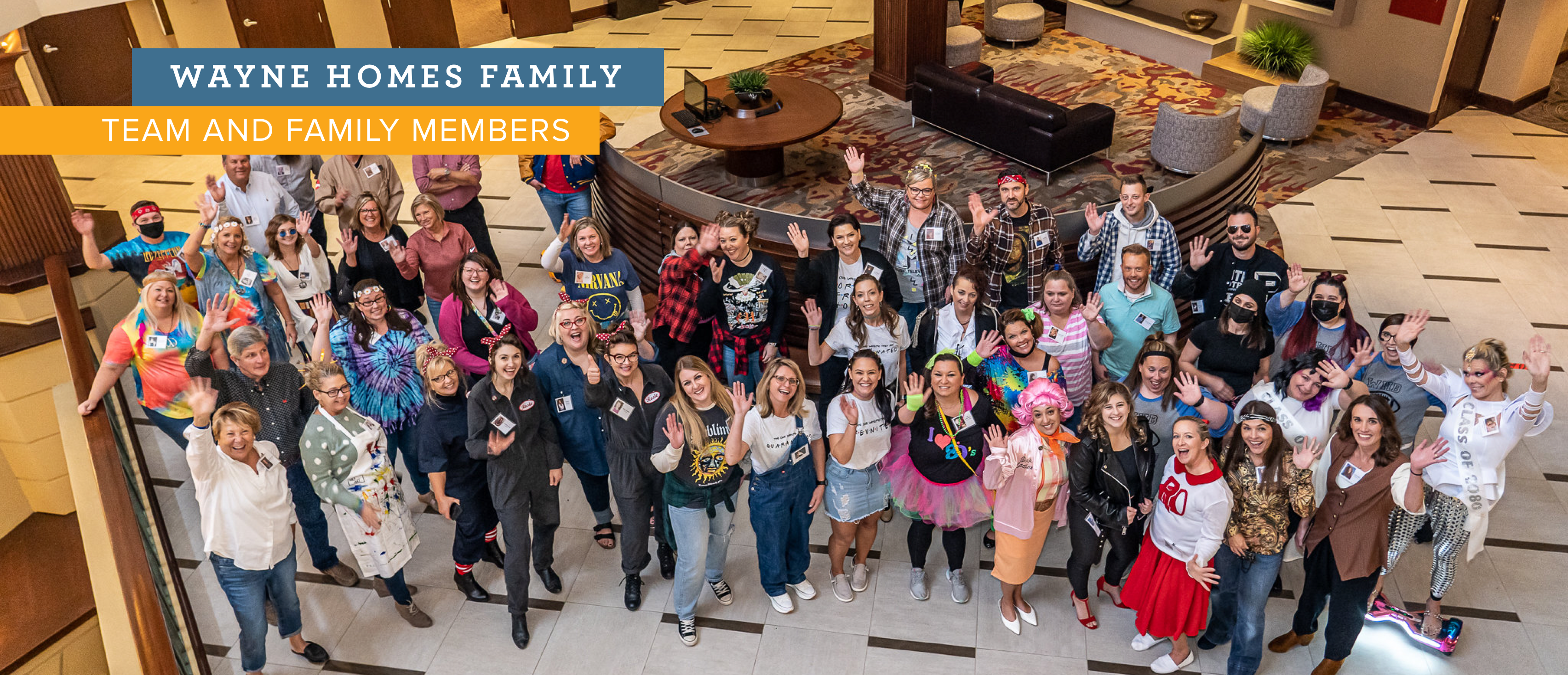 Inside the Wayne Homes Family
At Wayne Homes, our team is like family.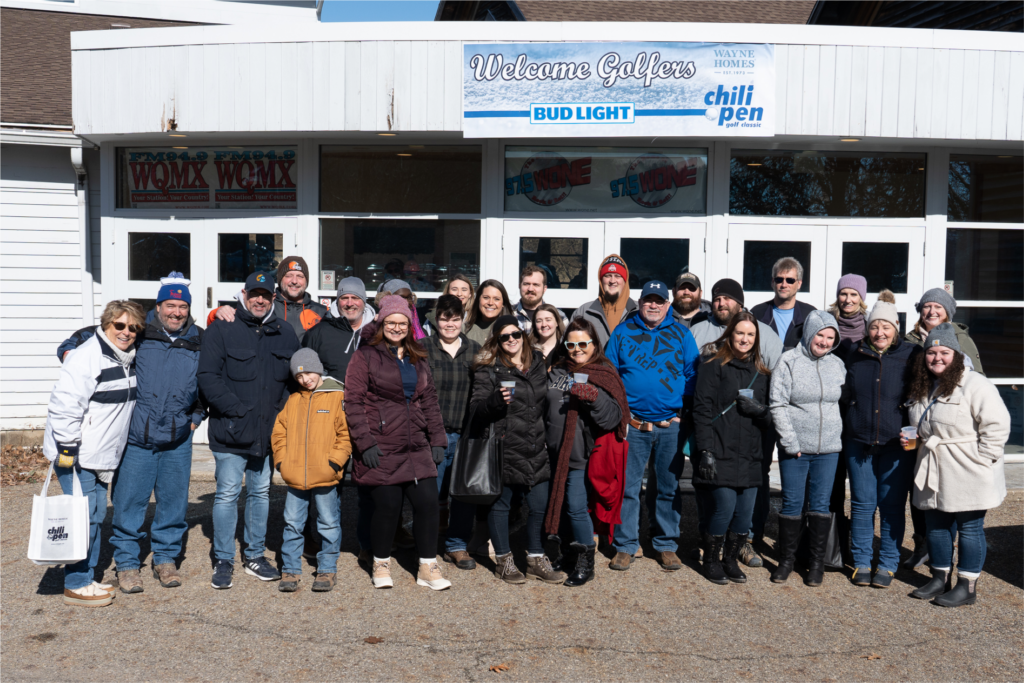 Whether you've been a part of the team for 6 months or 36 years, the same is true: we treat each other like an extended family–it's just our culture! Our culture means a lot to us. It's what makes Wayne Homes a great place to work – and what makes our team so good at what they do. But, did you know there are quite a few team members who are actually family? Yes!
The Wayne Homes family is made up of literal families! What we've found is that when a team member loves their work, they want to get their families involved too! That's why we have quite a few team members who are related to each other.
To say we love our work may sound cliche, but we are very fortunate to say that it's true!
We checked in with some of our team members/family members to find out, in their words, what they love most about working at Wayne. And, why they have shared the love with their family!
Laurie Kyser and her daughter, Kerrie Murray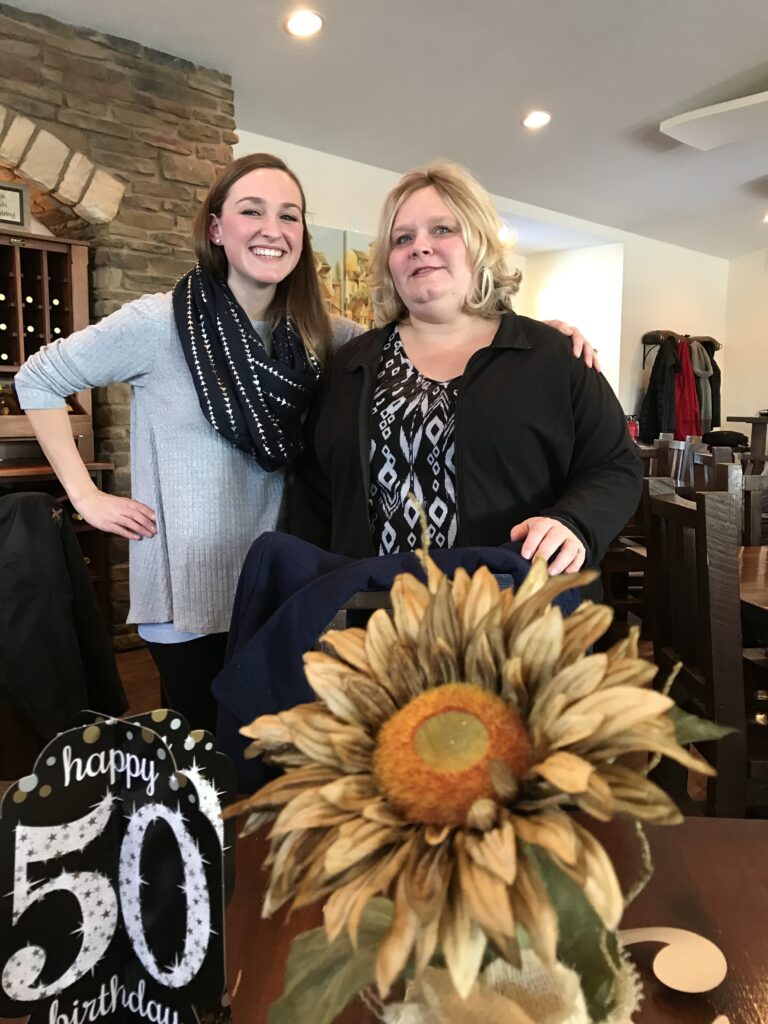 Laurie is an Online Sales Consultant at our Home Office, and she started working at Wayne Homes in 2009. There were actually 3 generations working at Wayne at one time. "My step-mom JoAnn McClaskey helped me to get hired on. She was an executive secretary, at the time. She was Kerrie's, grandma Jo." Jo was honored with a memorial tree that was planted in front of the Home Office when she passed away several years ago. Although that is a bittersweet memory, Laurie's most favorite times at work were being able to eat lunch with her daughter Kerrie. "I was able to hear all the day-to-day stuff in my grandkids' lives and see ALL the newest pictures!"
Kerrie is an Assistant Estimating Manager at the Home Office, and she started working at Wayne in 2013. Kerrie loves how working together at Wayne Homes has strengthened their mother-daughter bond. "We have created special memories here together that have made us closer. It's also fun to learn from each other since we've both been had a variety of roles, but never the same roles."
---
Bryan Bailey and his daughter, Zoie Bailey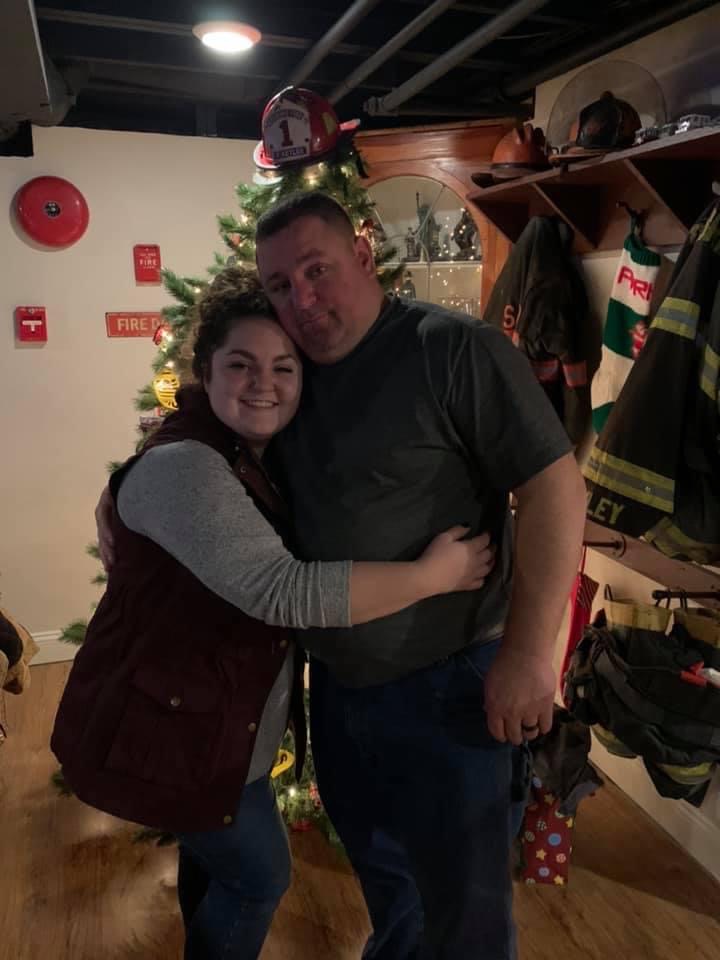 Bryan is a Warranty Manager at our Portage location. He started in 2016, and his daughter Zoie followed in 2020. As Bryan said, "Working at Wayne has been a great career move for me. Everyone at Wayne Homes welcomed me into the Wayne Homes family. Everyone truly feels that way – being able to work in an environment where everyone cares about you, not only as an employee but as a person. I've told many people that I've never worked somewhere that treats their employees as well as I have working here. Being happy with where you work makes the days easier and then transitions into a happy home life."
Wow! What's even better is Zoie feels the same way. "Working at Wayne Homes is more than just a job that gives me a paycheck. We have the honor to create a real impact on people's lives, helping them with one of the biggest projects they will take on!" And Zoie has a great mentor to learn from. "My dad teaches me new things all the time and has given me insight on what great customer service and hard work looks like in and out of the workplace."
---
Brianna Swezey and her wife, Deonna Swezey
Brianna is an Assistant CAD Manager at the Home Office. Brianna started working at Wayne Homes in 2017, then her wife joined as a Production Administrator at the Home Office in 2022. Brianna appreciates that working together results in a better relationship. "I get to spend more time with my wife in the mornings getting ready for work and riding together. After work when she wants to tell me stories about her day, I already know exactly how everything works and can be more engaged." That perspective helps Brianna and Deonna understand each other even better.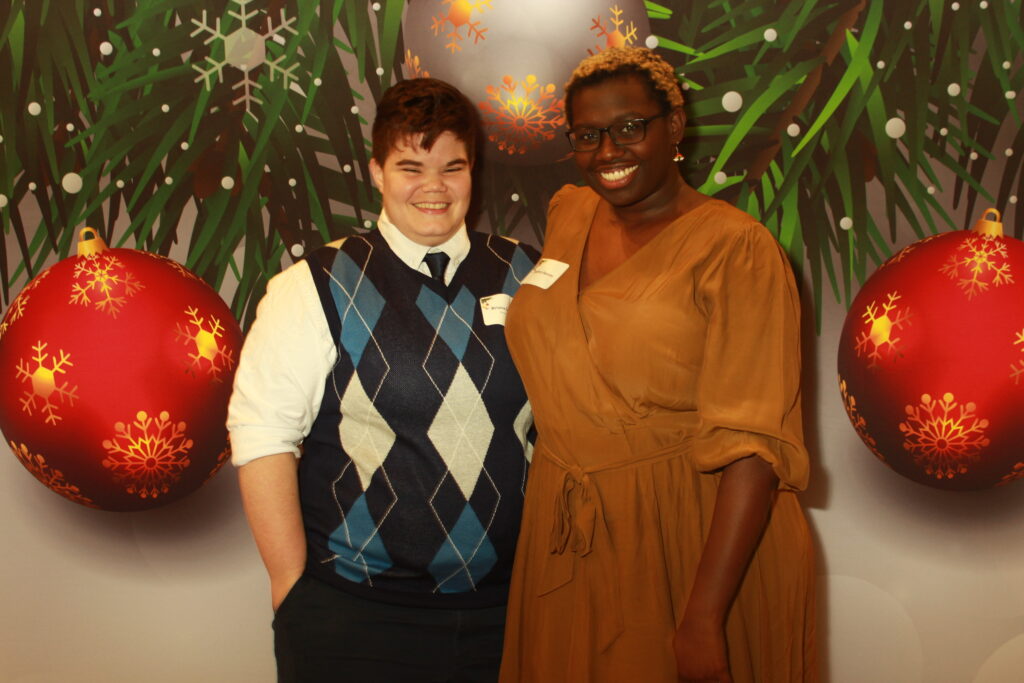 ---
Jeanetta Dye and her husband, Timothy Bush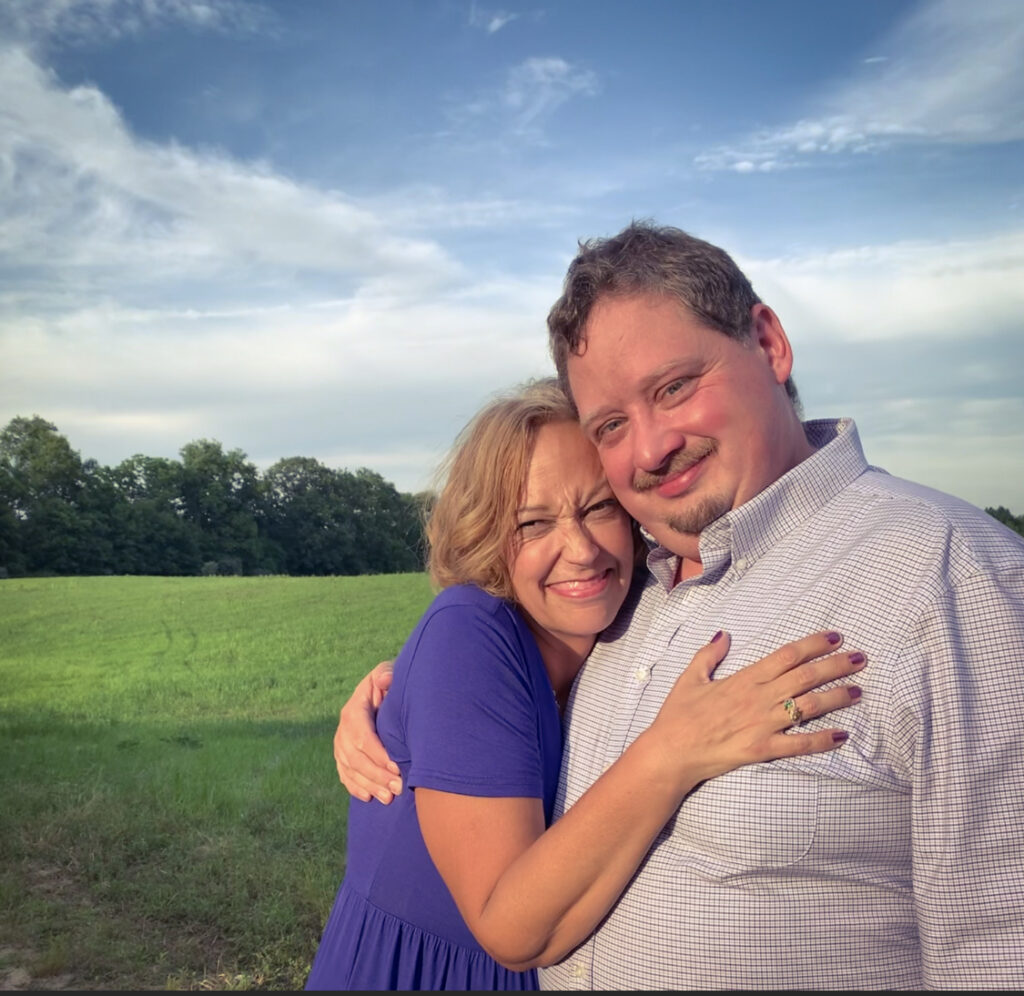 Jeanetta is a Design Consultant at the Newark location. She started working at Wayne Homes in 2016, then her husband Timothy joined as a Field Manager at the Delaware location in 2022. Jeanetta says, "Wayne Homes has given me and my family a wonderful opportunity to have a great quality of life. Work-life balance is possible working with Wayne Homes. To my family that means mom doesn't have to miss the game, the dance, or dinner. I'm so grateful I work for Wayne Homes!" Timothy agrees, saying, "We love everything about working at Wayne Homes–the culture and the people!"
---
With all the love going around during the month of February, we decided to build our company-wide theme for the month, "Love, built right in."
It just kind of nails what we stand for. The tagline for our February incentive is "Fall in love with your new home, and save big while you're at it." We want you to fall in love with Wayne Homes, not only for the homes we offer but also for the building experience you'll get from our team.
Keep an eye on our Facebook and Instagram accounts throughout March as we feature these family members – and others!
Are you ready to fall in love with Wayne Homes? Whether you want to work here, build a home…or both! We can't wait to hear from you.
---
About Wayne Homes
Wayne Homes is a custom homebuilder in Ohio, Pennsylvania, Michigan, and West Virginia (see all Model Home Centers). We offer more than 50 fully customizable floorplans and a team dedicated to providing the best experience in the home building industry. For more information, Ask Julie by Live Chat or call us at (866) 253-6807.
Disclaimer: The details of this blog are accurate as of the publish date, but are subject to change.