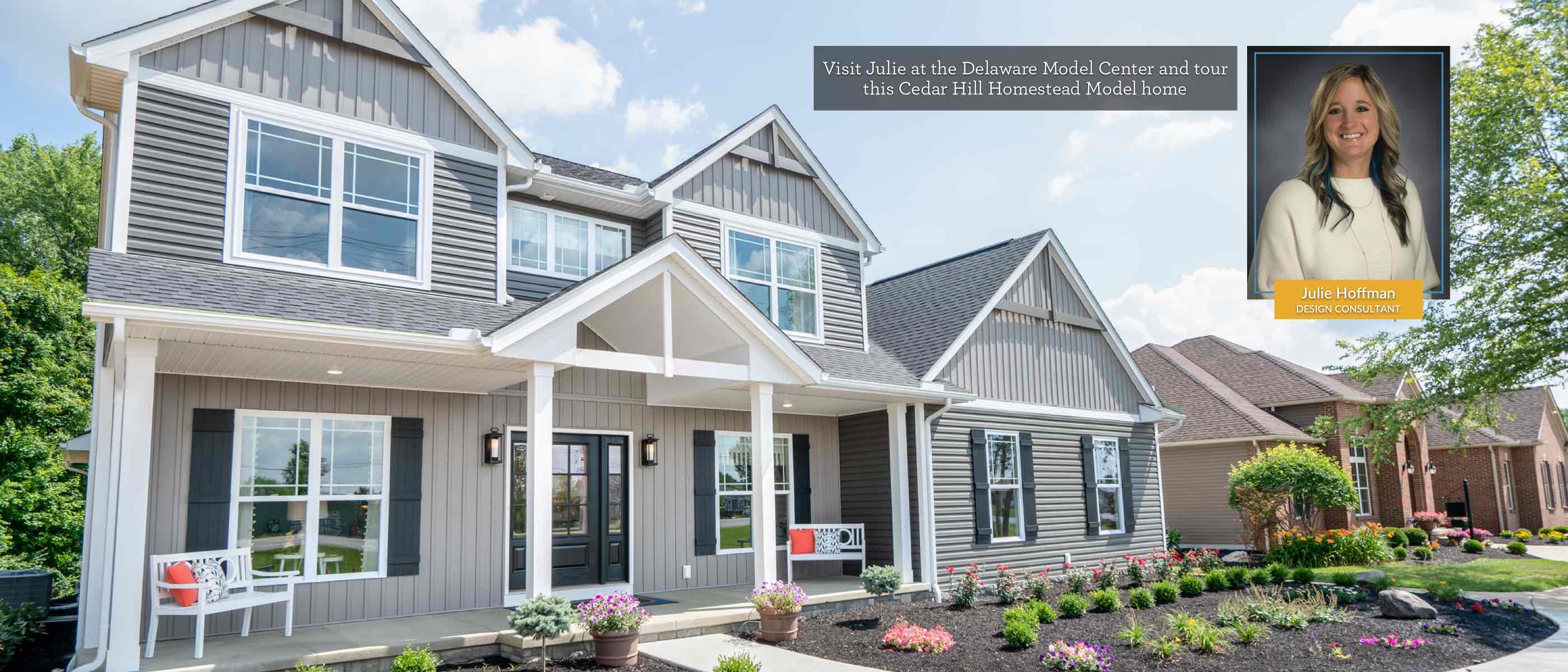 Meet the Design Consultant: Julie Hoffman
Ready to get creative? This month we're featuring Julie Hoffman, a Design Consultant from our Delaware office.
Julie has been with us since December 2019, and she has some great home decor tips to share.
What is your favorite interior style and why?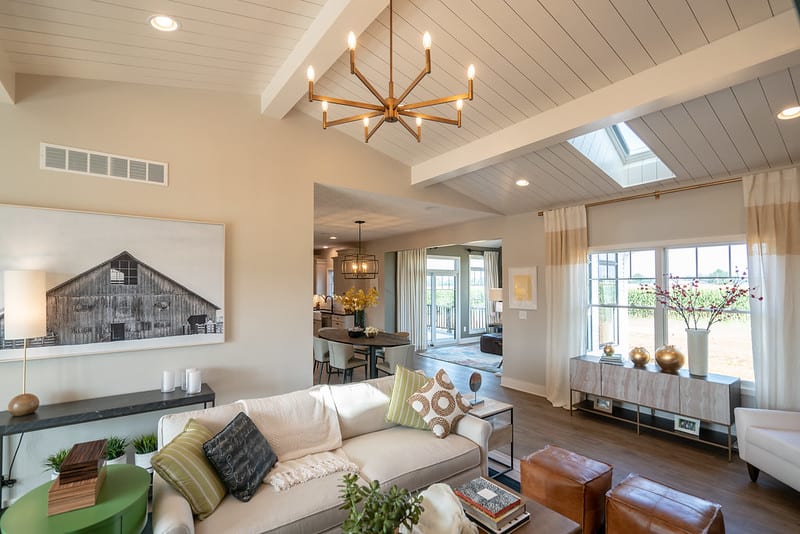 I'm a little bit eclectic. I love the farmhouse feel, but I'm also really into the modern contemporary design. If you look at my house, it looks like I threw a bunch of styles in a bucket and randomly drew them out to place them around my home. I recently just installed a pretty contemporary board and batten wall in my sitting room, and I LOVE it. I wish I could do it in every single room in my home!!!
What are your favorite materials/fabrics and why?
I love canvas and super soft cotton. I have two dogs and a teenager, so I want things to be pretty, but I need durability above all of that. I like to mix and match a lot. I always have one super fluffy pillow on a couch or a bed–the ones that shed and are not practical at ALL but are so fun to touch!
What is your favorite Wayne floor plan and why?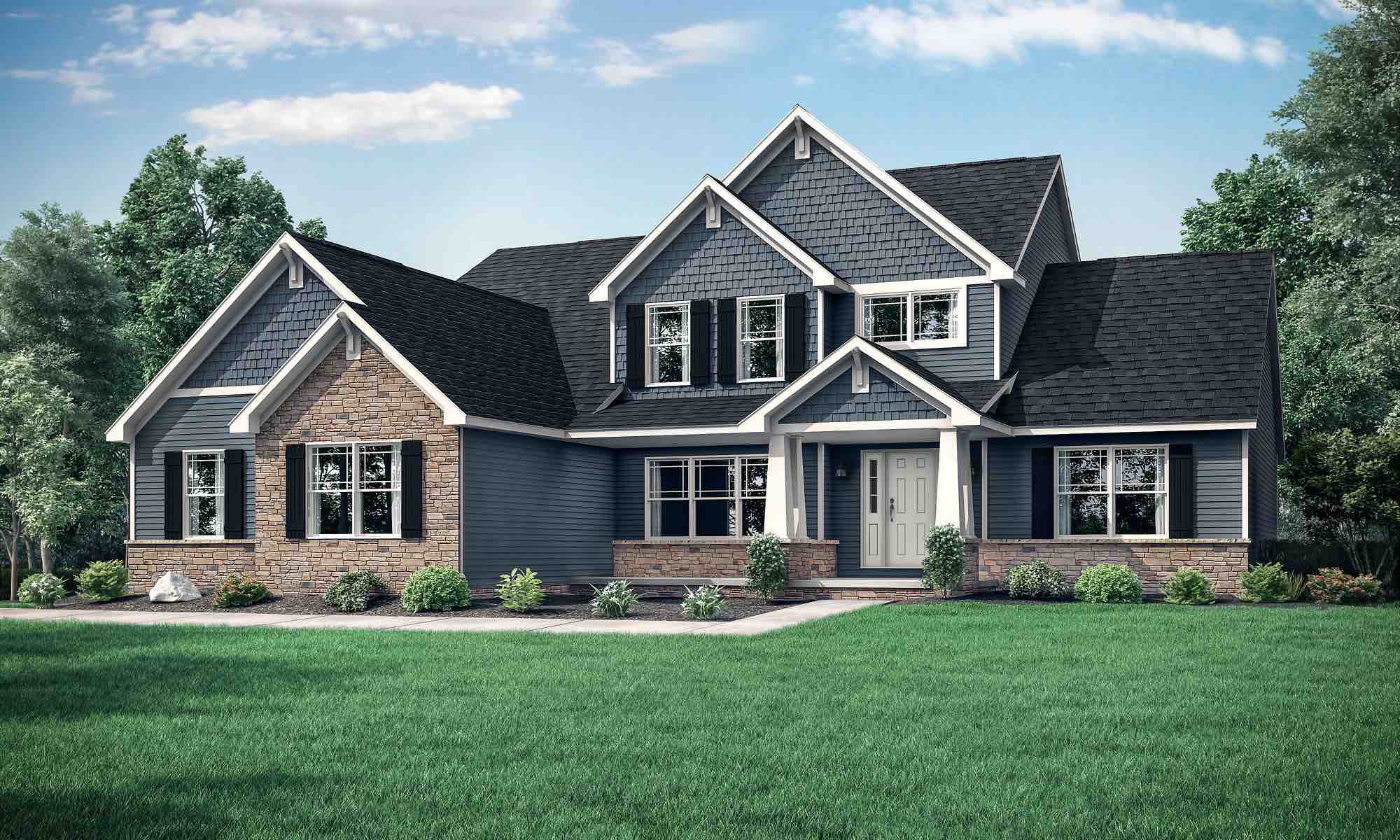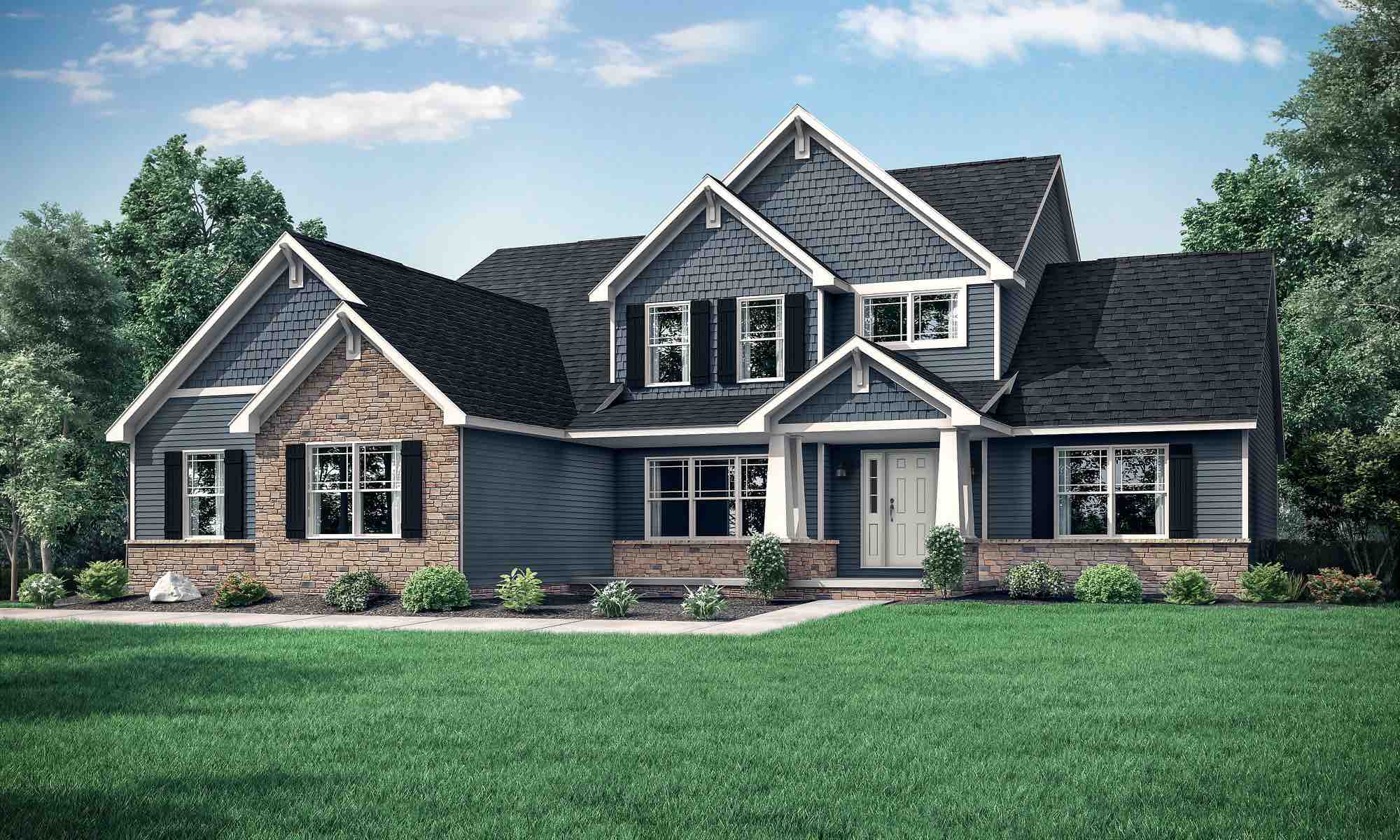 I think my favorite plan is the Covington. And by favorite I mean it's a floor plan I would consider for myself. I love a first-floor owner suite, but an open floor plan with a two-story great room would be a PERFECT home for me. Plus the owner suite has two closets, and if I could get my own closet and not deal with my husband's "chair" (you know the one, it's where all the not dirty but not really clean clothes go to live for FOREVER). I could really get on board with that kind of space separation.
What is one of your favorite homes you have helped design and why?
This is so tough to answer. I get very attached to all the homes I help design. I don't think I can pick a favorite. But I love it when a homeowner and I can come up with something new and unique that's also functional for their family's needs. Something that makes their floor plan become uniquely "theirs".
What is one custom feature you have helped design and why?
I helped work on a very unique stair railing system that turned out AMAZING! They used horizontal metal railing with wood newels and a wooden handrail. It is STUNNING!
What is your favorite combination of features that work well together?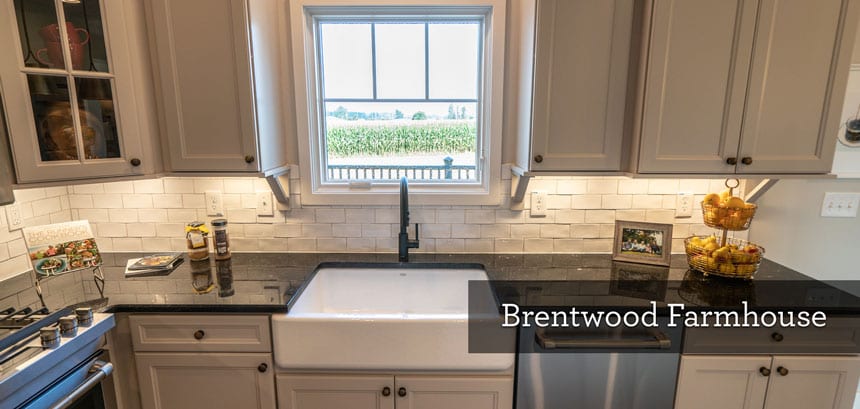 I am in love with our Brentwood model kitchen. I love the "Greigey Gray" cabinets (Yes, that's a word! Thank you, Joanna Gaines.) with a dark countertop. We added a white subway tile with texture so it stands out a little bit without being too flashy or boring. I also love our window stacks in the Cedar Hill model, around the fireplace. It lets in so much light and really makes that two-story great room feel very open.
What are some commonly asked design questions you get and how do you answer them?
I get a lot of kitchen questions–questions about choosing the right cabinets that can span for multiple years. I think people get very afraid to pick "trendy" items but it's also all they see when they look through designer websites and design magazines. I like to talk to people about options that may seem trendy, but when paired with some classic choices, you can be trendy without dating yourself. For example, shiplap is very trendy right now. It fits the Farmhouse theme very well. I think in the right setting and used as an accent piece, shiplap can be used and it won't end up feeling like the wood paneling of the '80s and '90s. I love it on a ceiling in a single room or around the fireplace. It adds some detail without going overboard. I also have a lot of people that want to know what the most popular flooring changes are. We have a lot of homeowners that are very interested in luxury vinyl because it resembles wood but it's super durable. I always recommend it to people with families or pets.
Where do you get your inspiration from?
Everywhere. I have been in the remodeling/design industry for 16 years, and I look at everything. Lately, I have been using Pinterest more than I care to admit, but I also follow a bunch of remodelers on Instagram and go through all of their photographs. I think it's fun to walk through HomeGoods to see what's trending and try and incorporate that into home design. It's fun to just let that part of my brain explore the options and step out of the box.
What are your favorite paint colors and why?
I love dark paint colors. I have painted my master bathroom Sherwin Williams Black Magic, and I wish I could convince my husband to let me paint more places black. (Give me time 😊) I love seeing people try darker colors. I think sometimes people are afraid that a dark color can weigh down a room, but in the right space, I think it can add a serious pop.
I am very lucky! I am that person that absolutely loves their job. I love to work with homeowners and help them figure out what they want. I know that my meetings can be a little overwhelming for homeowners so when they leave and tell me that they love their choices and feel so good about their home, that's the best compliment I can ever receive.
Have you got design questions for one of our experts? Contact us, and we can put you in touch with a design consultant who can help you design the home of your dreams.
---
About Wayne Homes
Wayne Homes is a custom homebuilder in Ohio, Pennsylvania, Michigan, and West Virginia (see all Model Home Centers). We offer over 50 fully customizable floor plans and a team dedicated to providing the best experience in the home building industry. For more information, Ask Julie by Live Chat or call us at (866) 253-6807.