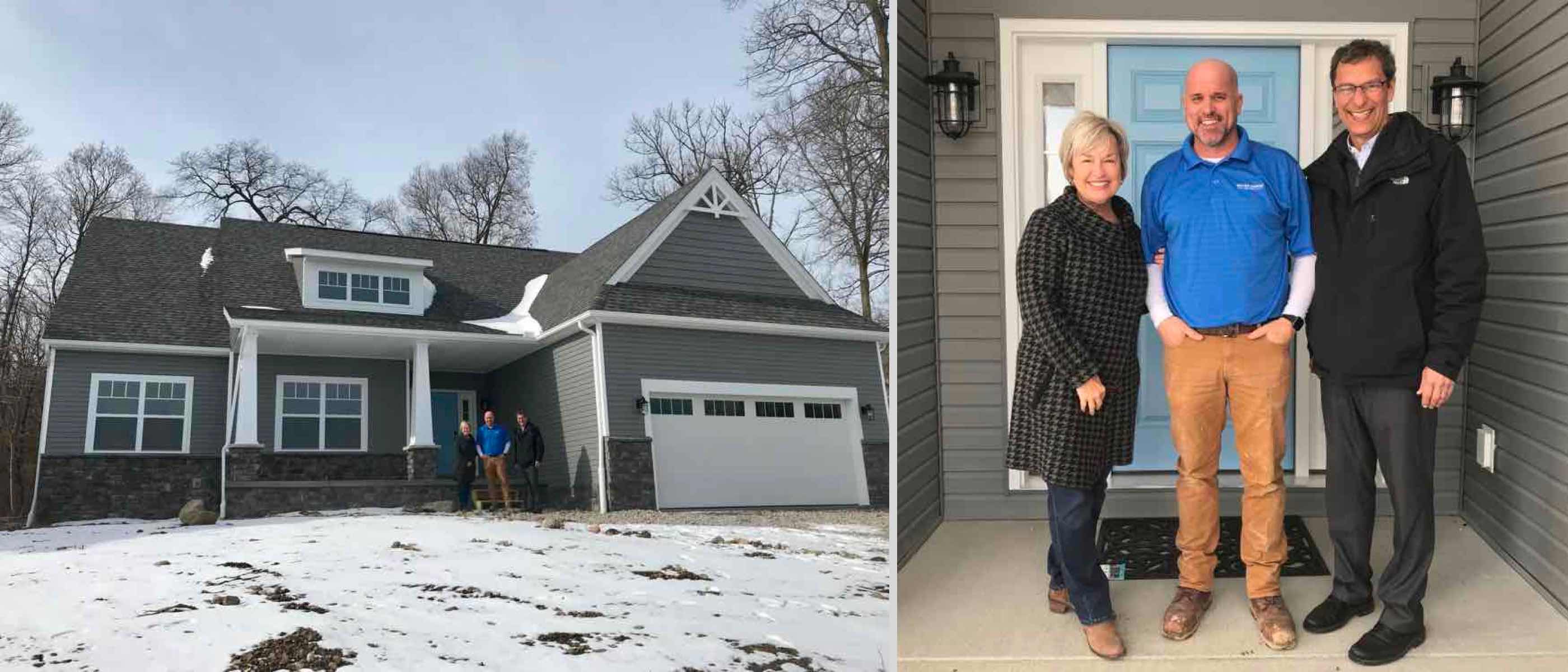 Meet the Field Manager: Lee Roberts
We love shining a light on our team members because, without their hard work and dedication, Wayne Homes simply wouldn't be what it is today.
For today's feature, we are highlighting Lee Roberts from our Ashland Model Center.
Lee has been with Wayne Homes for 3 years and started his career with Wayne as a Warranty Manager. Soon after starting with Wayne, he transitioned to the Field Manager role and has helped countless homeowners make their dreams of a new home become a reality, by being there for them through each step of the construction process. Let's get to know Lee a little better.
How long have you been with Wayne?
I have just celebrated my three-year anniversary with Wayne Homes.
What are some common questions you get from our homeowners during construction process and how do you answer them?
One of the most common questions asked by homeowners is how many houses do I have going on at one time? I answer truthfully whatever number it is but always explain that the system Wayne Homes has developed over the years works so well that I always have time for my homeowners.
What advice do you have for those beginning their building journey?
The best advice I give to homeowners is to trust our system–it works–and to always ask questions. No question is a silly or trivial one. It's THEIR home, and we are lucky enough to build it.
What do you like most about your job as a Field Manager? What do you like most about working for Wayne?
The best thing about my job is meeting new people and forming friendships with them, then seeing the delight on their faces as their dream home comes together.
Working for Wayne Homes is great because it's a big team effort. You are a person and not just a number. They also take great care of their employees.
What is your favorite floor plan and why?
My favorite floor plan from those I've helped build is probably the Fairfax. Coming from England, most houses are two stories with all bedrooms on the second floor. I've never lived in a house with the master bedroom on the first floor. I also like the two-story great room and open plan kitchen. It also offers a nice size dining room and office all on the first floor.
We have many great floor plans that I haven't built yet.
Tell us about you. Family? Kids? Pets? Hobbies?
I live in Wooster with my wife Jenni and our 6-year-old son Cole. I have 25-year-old twins, Bethany and Jake, who live in England. I'm lucky enough to go back there every year to see them and they also come over to America each year for their vacation. We have a dog named Luna who is a Cavapoo and a cat named Boomer. We love to travel and I have currently visited 19 US states. I also follow the soccer back in England and the team I've supported for the last 42 years is Liverpool, who are on the verge of clinching this year's Premiership title (equivalent to the Super Bowl).
Thank you, Lee, for sharing a little bit about yourself and for the great job you do for Wayne Homes and our amazing homeowners.
Part of why our homeowners say building a home with Wayne is so great is because of the outstanding people on our team. We invite you to schedule an appointment to come meet us in person, so we can help you get started on your homebuilding journey.
About Wayne Homes
Wayne Homes is a custom homebuilder in Ohio, Pennsylvania, Michigan, and West Virginia (see all Model Home Centers). We offer over 50 fully customizable floor plans and a team dedicated to providing the best experience in the home building industry. For more information, Ask Julie by Live Chat or call us at (866) 253-6807.