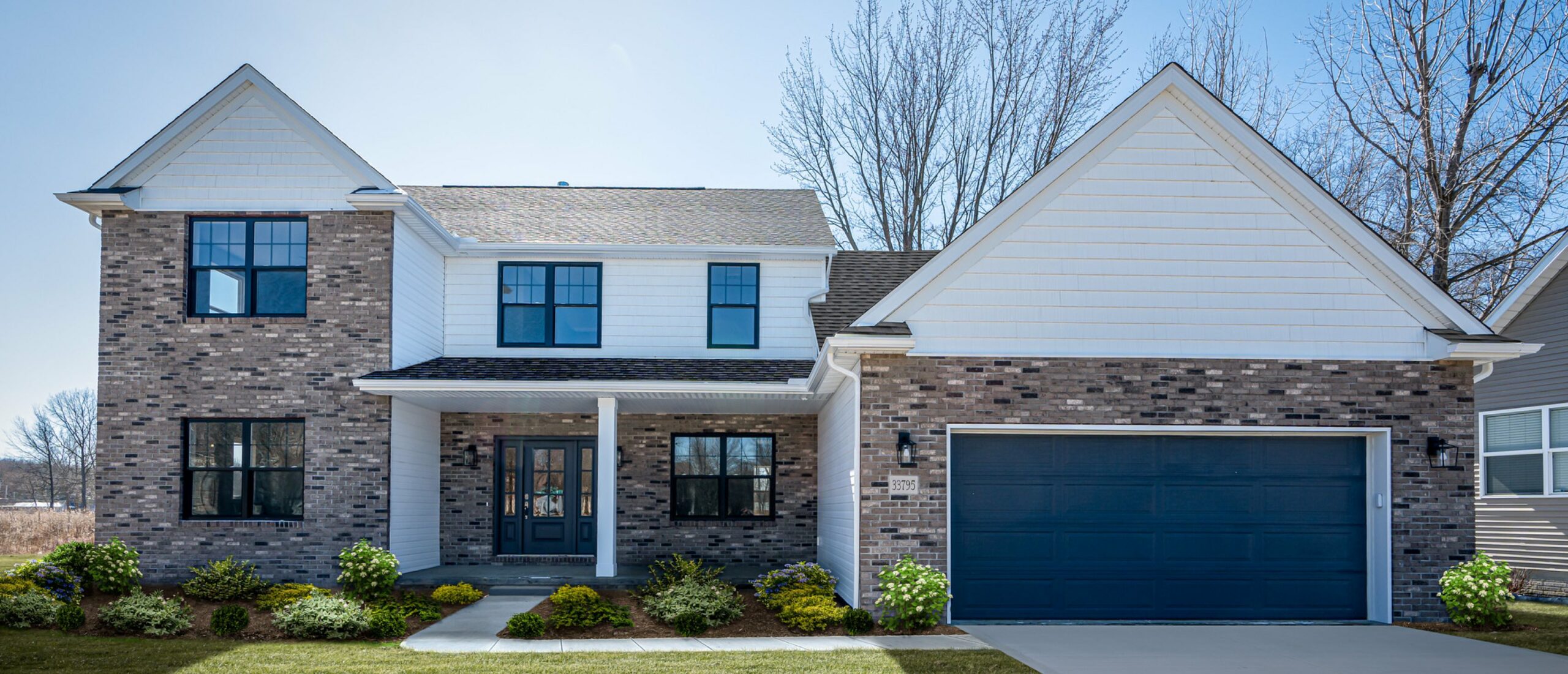 10 Things to Know Before Building a Home
Get the scoop from homeowners who have built with Wayne!
Some secrets aren't meant to be kept to yourself. That's why we asked Wayne homeowners to share their insider knowledge with people (just like you!) considering building a new home. These tried-and-true tricks will help you be better prepared for one of the biggest and most rewarding journeys you will take: the path to new homeownership.
Top 10 Things to Know Before Building a New Home
Get a Complimentary Homesite Evaluation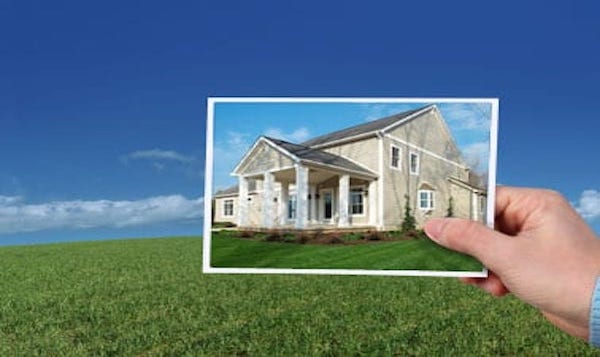 Did you know Wayne Homes offers a completely free homesite evaluation? Take advantage of this helpful perk and get Wayne's expert knowledge about your lot before you buy. Evan Tachoir, who built a Providence II Classic, highly recommends it. "Requesting for Wayne Homes to complete a complimentary homesite evaluation is a great idea to figure out any variables that may exist with the property that would impact the floor plan you select."
Land Prep is Separate
Wayne Homes is an on-your-lot builder, and that means the lot selection, purchase and prep are the buyer's responsibility. Evan notes this is something that makes Wayne different, and can save you money, but the site prep process can vary based on your lot. "For me, that was definitely a learning curve. Something I probably would have done differently was ask more questions at the very beginning about utilities, municipalities, etc. which we've learned a lot about throughout this process."
Know Your Municipality
That leads right into our next tip–know your municipality! When building a new home, knowing your county/municipality helps so you know who to contact to gather information. In many cases, Wayne Homes can provide contacts, but it is up to the buyer to follow up. "It's critically important to know your municipality. Reach out and make connections. Having allies along the way really helps when something gets tricky," says Evan.
Leave Some Wiggle Room In Your Loan
When working with your preferred lender, be sure to leave some wiggle room for things like homesite allowances. Evan and his wife Erica were surprised to find that their excavator hit some rock and the excavation costs ended up being more than they anticipated. Rule #1 of building a new home is to expect the unexpected, so having a little cushion helps to ease the panic when those surprises pop up.
Know Your Loan Terms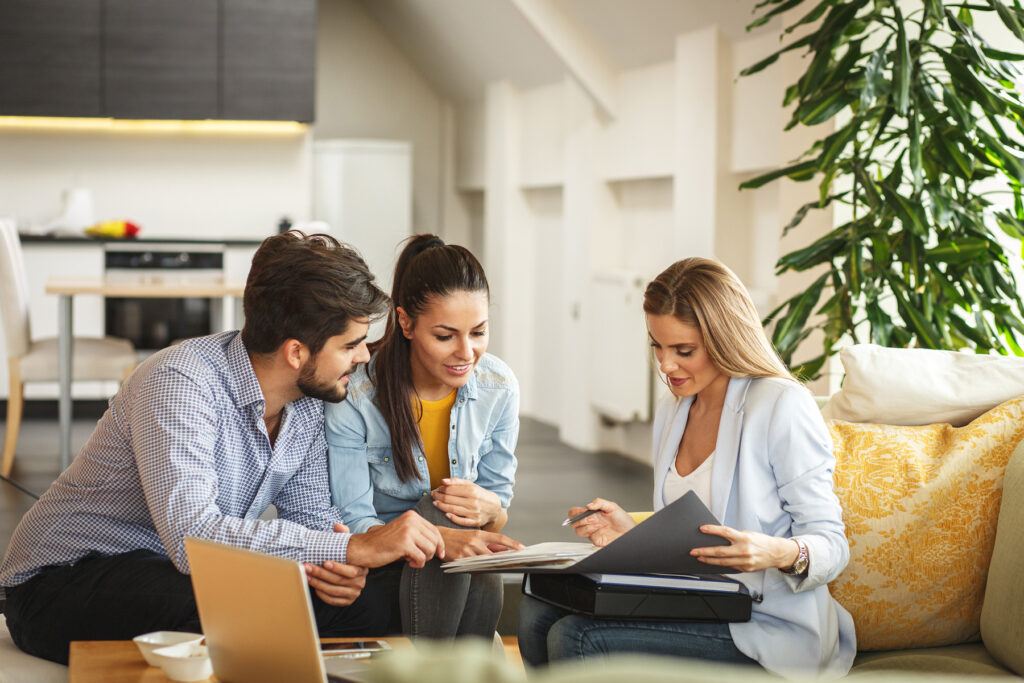 We always recommend that you work with a preferred lender because they know the Wayne Homes process so well. But, no matter which lender you use, you must be clear on the terms and type of loan you have. There are many different loan products available and the terms can vary widely. The Tachoirs learned this during their build process. Their advice? "Be mindful of the timeline you have from the point you close on your loan to when you need to complete your build – or you may need to start paying the mortgage before the home is completed."
Get the Details on Exterior Options
Ashley Sedei, who built a Gettysburg Family (with an additional 4th bedroom), recommends getting the details on all exterior options from Wayne Homes before settling on one. "Research the difference between the different exterior options. We ended up going with the Family exterior option with Craftsman tweaks. We wish we'd dug in a bit more to better understand everything that was included with the Craftsman option because maybe we would have gone that route."

Review and Confirm Your Selections
This is a good tip for anyone going through the process of building a new home. During the design process, you will discuss many different looks, features, fixtures, and more. There can be so many conversations that it can become hard to keep track of your final selections. There will be a final selections meeting with Wayne, but before that happens you might want to confirm your selections with your Design Consultant to be sure everyone is on the same page. Steve Sedei agrees with this, saying, "Sometimes it gets confusing to know which items you talked about as possibilities/priced out and which items you've confirmed you want to incorporate. It was helpful for us to go back through and prioritize."
Prioritize Your To-Do's
Some good questions to ask when you are discussing your customizations for your desired Wayne Homes floor plan is what is the cost to add a feature during construction versus after construction. Ashlee Freeman, who built a Columbia Tradition, says, "Prioritize the items that need to be done during construction because they would be much harder, more expensive, or even impossible to do later."
Leverage Wayne's Online Tools
Wayne Homes offers a suite of online tools to get started on your build journey from the comfort of your couch. From exterior options to exploring floor plan features, you can do so much preliminary work online. "All of the online tools helped a lot because we were able to do virtual tours walking through things and picturing ourselves in the homes," said Ashlee.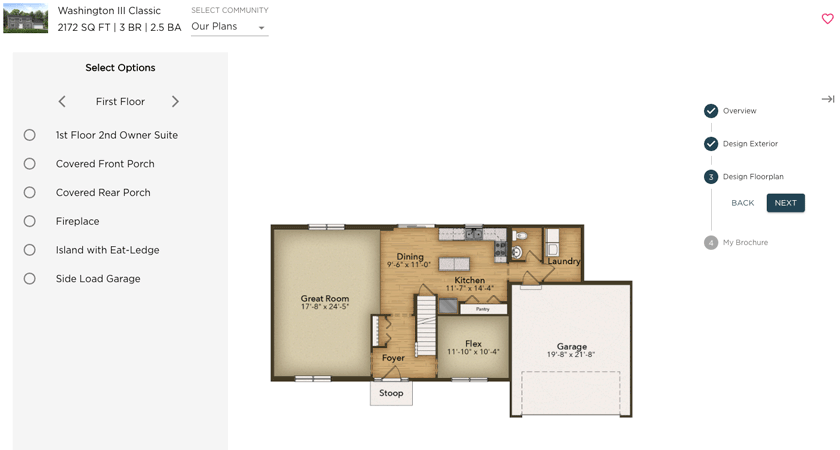 Build Relationships for a Great Construction Experience
Ashley Sedei reminds us that relationships are key. "The working relationship you have with your New Home Consultant, Design Consultant, Production Administrator, Field Manager, etc. make all the difference. It's so important to keep the lines of communication open." Get to know your Wayne team! They are here to help, inform and guide you along the path to your new home.
Thank you to our helpful homeowners for sharing their wisdom!
Do you have questions about building a home with Wayne? We've got the answers. Reach out – no question is too big or small!
---
About Wayne Homes
Wayne Homes is a custom homebuilder in Ohio, Pennsylvania, Michigan, and West Virginia (see all Model Home Centers). We offer more than 50 fully customizable floorplans and a team dedicated to providing the best experience in the home building industry. For more information, Ask Julie by Live Chat or call us at (866) 253-6807.
Disclaimer: The details of this blog are accurate as of the publish date, but are subject to change.