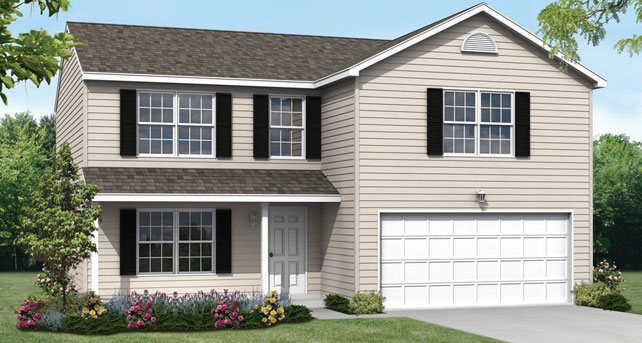 25 Fun Facts About Our Team
Wayne Homes is known for friendly service and exceptional quality at an affordable price, but there may be some things about our company that you don't know. Did you know that 107 of our employees are parents or that one of our new home consultants has been to 23 countries? We believe that when you are building a custom home with Wayne Homes, you become part of the team. In that spirit, we're revealing 25 fun facts about our employees. It's a great way to get to know the powerful team that's working every day to make the home of your dreams within reach. Drumroll please…here are the Top 25 Fun Facts About Wayne Homes Employees.
25. We Love Dogs.
The team at Wayne Homes is as pet friendly as they are people friendly. There are a total of 94 dog owners on the Wayne team.
24. We Love Cats, Too!
Employees with feline friends rank slightly lower than dogs with 63 cat owners. And, yes, one is actually named Fluffy, and the lucky owner is Whitney from the Pittsburgh office.
23. Gardening Makes Us Smile.
Gloria from Portage and Tonya from Newark both count gardening as one of their favorite pastimes. 
22. 107 of Our Employees Are Parents.
Family means a lot to us, and with 107 of our team members being parents…it shows!
21. We Support Our Country's Armed Forces.
We have five employees who served our country in the U. S. Armed Forces. We are proud to have these patriots on our team.
20. We've Got Game.
Scott from Pittsburgh is a former OSU Buckeyes baseball player.
19. And, All the Right Moves.
Whitney from Pittsburgh loves ballroom dancing. The Pittsburgh team is multitalented!
18. We're Big Fans.
Lucky for Scott, 102 of our employees are big OSU fans. Go Buckeyes!
17. In the Swing of It.
Adam from Ashland and Julie from Delaware both love golf.
16. The Call of the Wild.
A whopping 128 of our exceptional employees enjoy the Great Outdoors.
15. Taking a Hike.
Toni from Belmont and Melanie from Akron-Medina both love to go hiking when they head outside.
14. Come Sail Away.
Hilary and Julie from Delaware would rather take to the water for their outdoor fun.
13. Catch of the Day.
Melanie from Akron-Medina and Adam from Ashland prefer hunting and fishing.
12. What's Cooking?
Twenty-six of our employees love whipping up culinary delights in their kitchens.
11. Wino Forever.
Kristi from Bowling Green is an amateur sommelier, enjoying wine tastings whenever possible.
10. It's All Greek to Us.
Dana from Akron-Medina can't get enough of Mediterranean food. Maybe it's time for a trip?
9. We Like to Travel.
Twenty-four of our employees cite traveling as their #1 hobby. Where in the world will we go next?
8. We Like the Sand Between Our Toes.
Jenn from Akron-Medina and Sherry from Ashland prefer beach vacations as their destination of choice.
7. We're Growing.
With seven children, Michelle from Ashland has the largest family, and we're happy to say the Wayne Homes family is growing as well.
6. Art Imitates Life.
Sandee from Newark has been featured in the Columbus Museum of Art. 
5. Just Horsing Around.
Toni from Belmont and Tory from Pittsburgh both have horses.
4. We Value Commitment.
Vicci from Newark has been married for more than 35 years. Congratulations!
3. 14 of Our Employees Are Grandparents.
Fourteen of our employees are part of three generations of family. Triple the fun.
2. We're World Travellers.
Well…Nicole from our Sandusky office is. She has been to 23 different countries! 
1. Tina Fey Is a Classmate.
Before SNL and Bossypants, comedienne Tina Fey was just a classmate of Sandee from Newark.
Model Employees and Model Homes 
Another fun fact is that the Wayne Homes team loves our floorplans, with staff favorites including the Covington, Alexandria, Savannah and Montgomery. What is your favorite of our 40 floorplans? Find a model home center near you to view our floorplans and see how building a custom home with Wayne Homes does more than create your ideal home, it is your invitation to join our team!
About Wayne Homes
Wayne Homes is a custom homebuilder in Ohio, Pennsylvania, Indiana, Michigan, and West Virginia (see all Model Home Centers). We offer 40 fully customizable floorplans and a team dedicated to providing the best experience in the home building industry. For more information, Ask Julie by Live Chat or call us at (866) 253-6807.