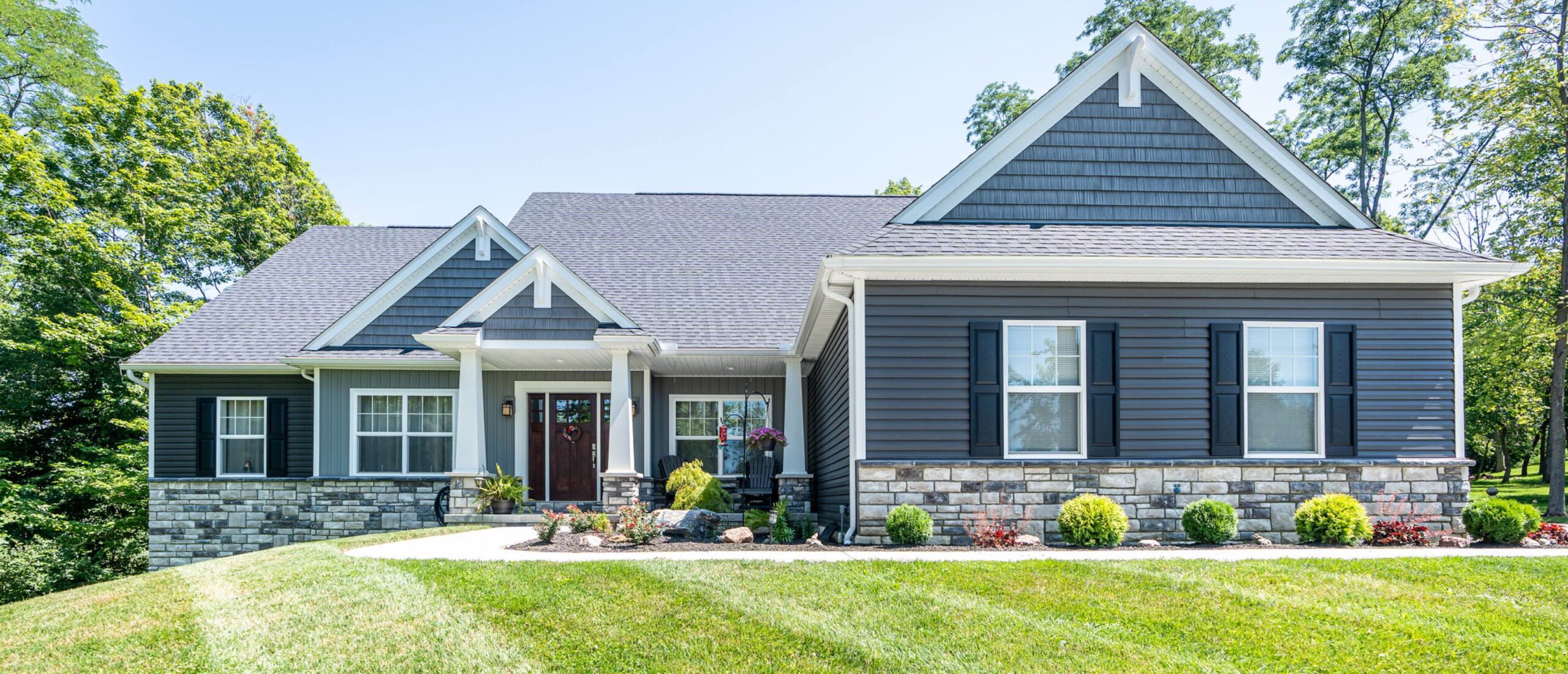 Warm Weather Tips and Landscape Contest!
The weather is warming up, and we're here for it!
It's been a long winter, but the grass is getting greener, the flowers are starting to bloom, and inevitably the temperature gauge is going up.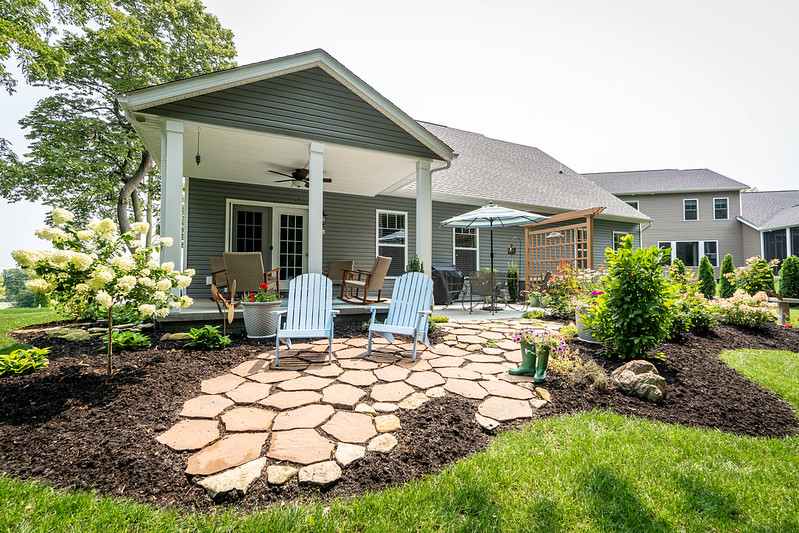 In preparation for the warmer weather, we wanted to share our favorite warm weather tips for staying cool as the heat increases, and how to get the most out of your custom Wayne home.
Adjust Ceiling Fans
This is one of our best warm weather tips! It's easily forgotten though, so set a reminder to change your ceiling fans to rotate counter-clockwise in summer to push air straight down helping to create a cooling effect.
Do Laundry at Night
Laundry machines throw off a lot of heat. The washer is running hot water, and driers are obviously using heated air which inevitably escapes and radiates out from the machine.
Skip the Oven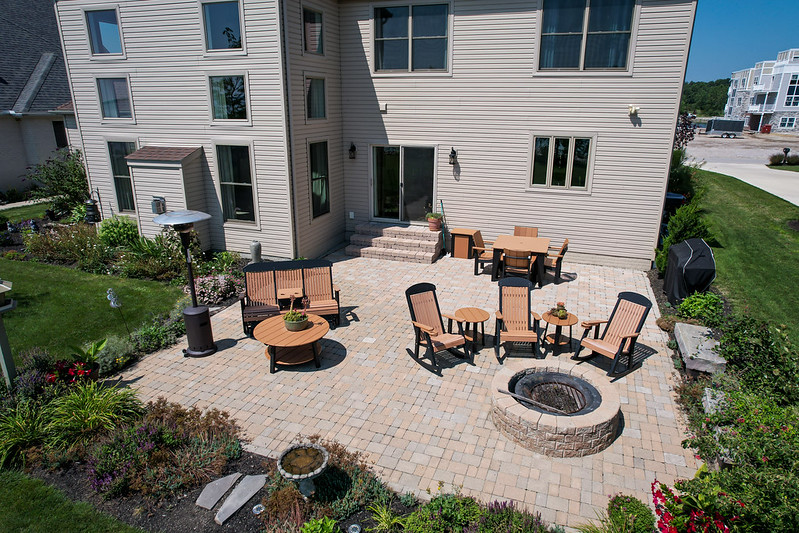 Any use of the oven or even the stove-top is going to heat your home. Why not use the grill instead? With Wayne Homes, you can plan an amazing outdoor living space that makes al fresco dining possible every night during the summertime.
Change Your Filter
A dirty filter reduces air quality and airflow efficiency, so be sure to change yours regularly. Snap a picture of your filter size and pick up a few when you hit the hardware store.
Cotton Bedding
Warm weather tips 101: make sure the linens match the weather. Time to trade out that heavy winter bedding for cool, crisp cotton sheets and quilts. This will keep you cool and comfortable.
Close the Blinds
During the warmest parts of the day, when the sun shines most prominently on your home, keep your blinds and curtains drawn to avoid solar energy from making its way into your home. This solar heat can be powerful and tough to dissipate, so this simple tip can go a long way in keeping cooling costs low.
Build with High-Quality Materials
Using high-quality building materials is another way to keep your house cool and comfortable. If you're building with Wayne, you're in luck, because we have a whole host of energy-efficient options, including:
Carrier® 96% high-efficiency 2-stage furnace
Carrier® 14+ SEER central air conditioning
Carrier® high-efficiency media air filter
Insulated 50-gallon electric water heater
Insulated sheathing with OSB bracing
Alpha Pro Tech REX™ weather resistant housewrap to further reduce moisture and air infiltration
Pella® Encompass vinyl single hung windows with NaturalSun LowE insulating double pane glass
Pella® Encompass glass that meets and/or exceeds Energy Star Standards
LED light bulbs for all fixtures
Get Tech-Savvy to Save Money
Wayne Homes Included Features already have a host of energy-efficient features that work to keep your utility bills lower, but there's some new tech that can stretch your utility dollars even farther. Programmable or smart thermostats are a great way to save money because they let you set specific times of the day or they learn when the air conditioning should go on and off based on your behavior. That way you aren't wasting energy during times when the family is out of the house.
Create Some Shade
Love landscaping? Plan on being in your home for many years to come? (We hope so if it's a Wayne home!) Well, planting shade-producing trees is a great way to get outside and get your hands dirty. Focus on the south and west sides of your home for the greatest impact.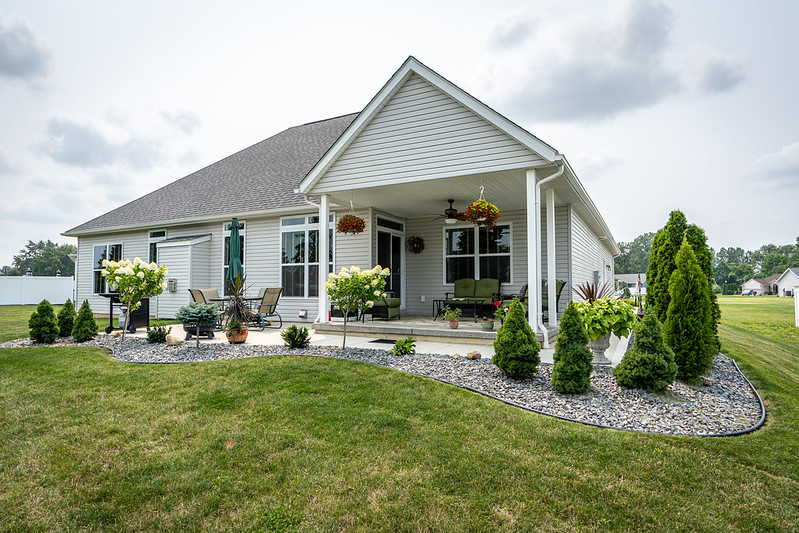 While you're putting in the hard work to improve your landscaping, you might as well capture it and enter the 2023 Wayne Homes Landscape Contest.
Wayne Homeowners can enter our annual Landscape Contest for a chance to win a $1,000 Lowe's gift card for first place, $500 for second, or $250 for third! Keep an eye out for more details to come in May – the contest officially starts on May 22nd!
If you're looking for a bit of inspiration, check out some ideas courtesy of last year's winners.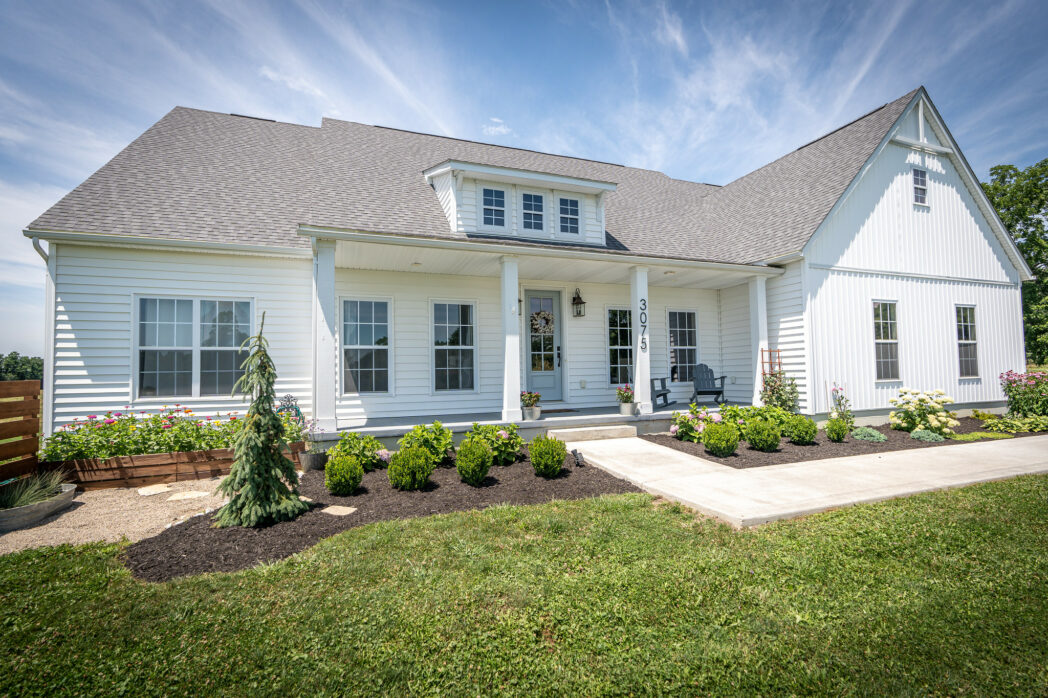 If you have any questions on the contest or warm weather tips, please give us a ring. We always love to hear from our Wayne Homes family.
---
About Wayne Homes
Wayne Homes is a custom homebuilder in Ohio, Pennsylvania, Michigan, and West Virginia (see all Model Home Centers). We offer more than 50 fully customizable floorplans and a team dedicated to providing the best experience in the home building industry. For more information, Ask Julie by Live Chat or call us at (866) 253-6807.
Disclaimer: The details of this blog are accurate as of the publish date, but are subject to change.